Published 08-01-22
Submitted by Qualcomm Inc.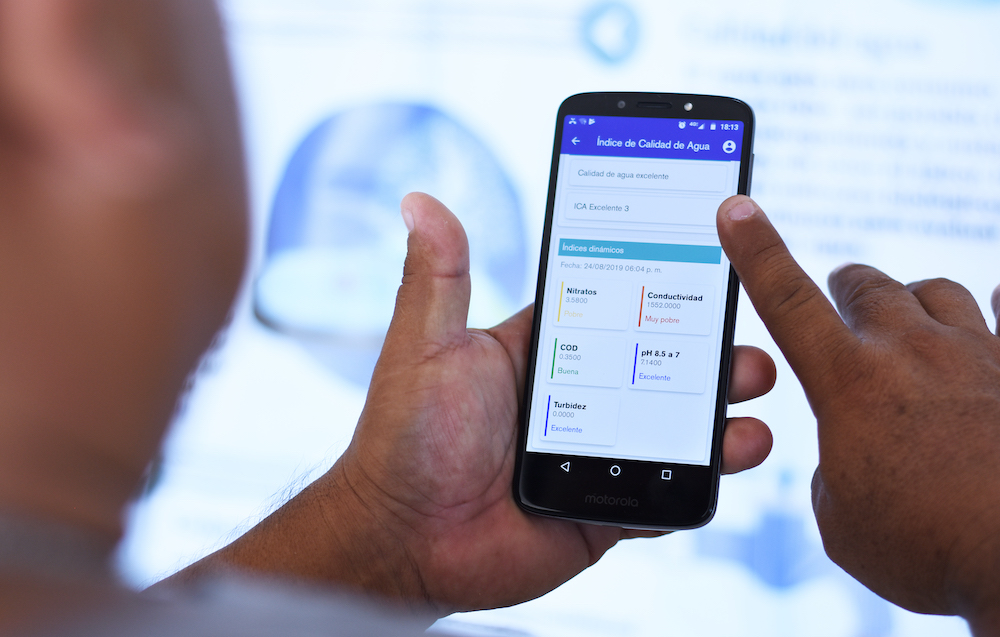 MÉRIDA, Mexico, August 1, 2022 /CSRwire/ - Qualcomm Incorporated, through its Qualcomm® Wireless Reach™ initiative; the City Council of Tekax; the Secretariat of Sustainable Development of Yucatan, the Social Intelligence Unit; Grupo LAN, Kanan Kab Protección del Mundo A.C., and Colectividad Razontura today announced the expansion of the Smart Water project to reach communities in Tekax.
In this next phase, the Smart Water project will serve nearly 1,000 households who access water from the aquifer. The project uses a 4G wireless network, smart sensors powered by Qualcomm® wireless technology and the Dime H2O mobile application.
Through the Smart Water app, real-time and accurate data is shared with community members to increase awareness and understanding of water quality and care in the local community. The Internet of Things (IoT) sensor-based system sends alerts to water authorities when water quality parameters are out of the normal range, enabling corrective actions.
Since 2019, the Smart Water project has been leveraging Qualcomm-enabled technology to provide accurate and real-time data to local water authorities and community members in the City of Merida, the largest city in the Yucatán state.
In Merida and Tekax, the only source of drinking water is an aquifer system that is highly vulnerable to contamination from human activities. Having access to clean water is important, especially when a community's sources of water are susceptible to pollution.
One of the key educational components of the project is to host Ferias del Agua (Water Fairs) where community members increase awareness about water preservation and water contamination prevention, gain water quality information, and develop skills to understand the data. These fairs and outreach events, implemented in collaboration with local community organizations, include interactive activities and encourage the use of the Dime H2O app.
"The Smart Water project contributes to the sustainable water management of our aquifers by engaging communities in keeping the aquifer free from contamination and pollution. We are very proud of our collaboration with Qualcomm through its Wireless Reach Initiative, and the SIU and working together toward improving the water quality of the city of Tekax" says Diego Avila, mayor of Tekax.
Phase I results of the Smart Water project include operational efficiencies, as well as more effective management and improved public knowledge of water quality:
80% less time spent by government personnel collecting measurements.
88% of Water Quality Index measurements were within Mexican water quality standards due to the improved water quality monitoring process in the water authority.
Nearly 100% of household representatives reported an increase in confidence in water quality knowledge after participating in the water education campaign activities.
"The Smart Water project uses our company's IoT innovations to pioneer an efficient and effective path to improve drinking water quality and, by extension, public health," says Hector Marin, Senior Director, Government Affairs, QUALCOMM International, Inc.
About Qualcomm  
Qualcomm is the world's leading wireless technology innovator and the driving force behind the development, launch and expansion of 5G. When we connected the phone to the internet, the mobile revolution was born. Today, our foundational technologies enable the mobile ecosystem and are found in every 3G, 4G and 5G smartphone. We bring the benefits of mobile to new industries including automotive, internet of things and computing, and we are leading the way to a world where everything and everyone can communicate and interact seamlessly. 
Qualcomm Incorporated includes our licensing business, QTL and the vast majority of our patent portfolio. Qualcomm Technologies, Inc., a subsidiary of Qualcomm Incorporated, operates, together with its subsidiaries, covering all of our engineering, research and development functions, and all of our products and services businesses, as well as including our QCT semiconductor business.  
About Qualcomm Wireless Reach Initiative  
Wireless Reach invests in sustainable projects that demonstrate innovative uses of wireless technology to strengthen economic and social development globally. Our projects foster entrepreneurship, aid in public safety, enhance the delivery of health care, enrich teaching and learning, and improve environmental sustainability. Since 2006, Wireless Reach has benefitted more than 20 million people. 
Qualcomm and Wireless Reach are trademarks or registered trademarks of Qualcomm Incorporated. 
Qualcomm products are products of Qualcomm Technologies, Inc. and/or its subsidiaries.
About The SIU
The Social Intelligence Unit (SIU) is a think tank devoted to measuring the social impact of Information and Communication Technologies (ICT). SIU dedicates its efforts to promote initiatives that, through the use of digital technologies, improve people's lives. Our analysist focus on the impact of broadband adoption, mobile apps, internet access, telecommunications infrastructure development, and gender gap in ICT access.
For more information about our studies, articles and analysis, visit SIU's website, Twitter, and Facebook pages.
About Kanan Kab
Kanan Kab Protección del Mundo,  A.C. is a non-profit organization  that contributes to the formation of a deep environmental awareness, promotes the conservation and sustainable use of the forest ecosystems of the City of Merida and the State of Yucatan, supporting the elaboration and implementation of conservation and reforestation strategies,  and working together with the community, civil organizations, academic institutions, the private sector and municipal, state and federal government agencies.
About Colectividad Razonatura
Colectividad Razonatura A.C. has emerged as a non-profit organization, supporting and promoting sustainable development and natural resources conservation around Mexico. Razonatura was conceived by professionals specialized in a variety of research and expertise areas to promote development alternatives and the rational use of natural resources, as well as the promotion of the social equality in harmony with the environment.
About Grupo LAN
Grupo LAN has a 22 years-experience providing technology infrastructure and software turnkey solutions, developing customized solutions to optimize our clients' operation. In our portfolio there are software and mobile applications developed for world class companies with important positive impacts in their operations.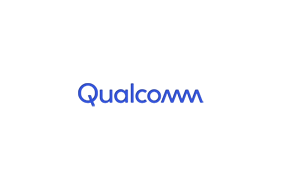 Qualcomm Inc.