Published 07-26-22
Submitted by Mastercard
PURCHASE, New York, July 26, 2022 /CSRwire/ - Mastercard announced Ellen Jackowski will join the company as Chief Sustainability Officer starting July 25, 2022. In this role, she will be instrumental in further integrating Mastercard's Environmental, Social and Governance (ESG) strategy into the organization.
"We are excited to welcome Ellen as our new Chief Sustainability Officer. She is widely regarded as a leader and innovator on ESG, and we look forward to her working with partners across the company to take Mastercard to the next level in our ESG efforts," said Mike Froman, vice chairman and president of Strategic Growth for Mastercard."
Mastercard established its ESG efforts more than a decade ago with a focus on financial inclusion, inclusive growth and data responsibility. Over the past five years, it has evolved to also include being good stewards of the environment and ensuring high standards of corporate governance. Today, the company's ESG activities are rooted in a belief of doing well by doing good in order to have true impact and enable both people and the planet to thrive.
"We've got strong momentum in making ESG a true differentiator – and value driver – for the company," said Shamina Singh, founder and president of the Mastercard Center for Inclusive Growth. "Ellen will be a great addition, helping to expand our efforts as we look at what is most important to our company and where we can deliver the greatest impact on society."
Jackowski joins Mastercard from HP, where she was the Chief Impact Officer and Head of Sustainable Impact. Her global team developed and delivered a wide range of programs focused on climate action, human rights and digital equity. Earlier in her career, Jackowski served in several management and consulting roles.
"I'm a big believer that actions carry much more weight than words," said Jackowski. "Mastercard has shown over the past several years just how seriously it takes its commitments and the immense impact it can deliver. I'm excited to be joining a team that's rising to the moment and creating a more just and inclusive world."
She serves on the advisory board of the Ocean Plastics Leadership Network, is a deputy advisor on the World Economic Forum's Champions for Nature community and has served as a faculty member of The Prince of Wales's Business & Sustainability Programme at the University of Cambridge.
Jackowski has a Bachelor of Science degree from Northwestern University and completed the Building Innovative Leaders program at Stanford University's Graduate School of Business.
View original content here.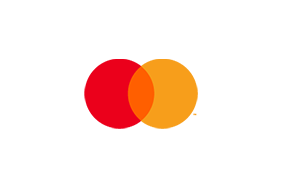 Mastercard
Mastercard
Mastercard is a global technology company in the payments industry. Our mission is to connect and power an inclusive, digital economy that benefits everyone, everywhere by making transactions safe, simple, smart and accessible. Using secure data and networks, partnerships and passion, our innovations and solutions help individuals, financial institutions, governments and businesses realize their greatest potential. Our decency quotient, or DQ, drives our culture and everything we do inside and outside of our company. With connections across more than 210 countries and territories, we are building a sustainable world that unlocks priceless possibilities for all.
More from Mastercard