Published 07-25-22
Submitted by International WELL Building Institute
Welcome Back to IWBI's Policy Roundup, a quarterly article highlighting our work to advocate for policies that advance people-first places worldwide.
Both federal and city leaders are taking action, prioritizing the health and well-being of buildings and the people within them. In this roundup, learn more about legislation being considered on Capitol Hill to add tax incentives for indoor air quality improvements, action by the U.S. Conference of Mayors to support healthy buildings and schools and how IWBI is partnering to promote healthier cities and workplaces.
We are excited to share this work and look forward to working with you to amplify our collective voice, expand our reach and increase our impact. Join us in these efforts by emailing us at advocacy@wellcertified.com.
Congress considers legislation to provide incentives for indoor air quality improvements
In May, Congressman Don Beyer (VA-08) introduced the Airborne Act (H.R. 7671), which would incentivize commercial building owners to conduct IAQ assessments of their properties by providing them with a $1 per square foot tax credit, not to exceed the cost of conducting the assessment. The bill's introduction aligns with a growing need to support businesses' adoption and implementation of health and safety best practices, especially as more and more workers begin to return to the office as found by the Bureau of Labor Statistics.
While the bill is still in the legislative process, IWBI is encouraged by congressional action to make it easier for businesses to take action to improve indoor air quality in commercial buildings.
U.S. mayors step up for healthier buildings and schools
In June, the U.S. Conference of Mayors (USCM) and its membership of over 1,400 cities, at the conclusion of its 90th annual meeting in Reno, passed a major policy resolution to advance healthy buildings as a key strategy to support community preparedness and foster healthier, stronger cities. The resolution, titled "Advancing Healthy Buildings to Support Community and National Preparedness and Resilience," urges cities to leverage available federal funding from the American Rescue Plan Act (ARPA) and the Bipartisan Infrastructure Law (BIL) to help spur local action across public building portfolios.
The USCM President and Mayor of Miami Francis Suarez is leading by example, as Miami became the first city in the country to achieve the WELL Health-Safety Rating across a portfolio of municipal buildings. To help inspire fellow mayors, Mayor Suarez has urged other cities to follow suit and take similar action to lead on promoting healthier buildings.
"Here in Miami, we have long prioritized the health, safety and well-being of everyone in our city," said Mayor Francis Suarez, City of Miami. "But not everyone realizes that we spend roughly 90 percent of our lives inside buildings, which underscores just how important it is to support better buildings that will help all people thrive. By embracing WELL for our public buildings, we are stepping up — we're walking the walk. I'm proud that this portfolio of city buildings, including our City Hall, is being recognized by IWBI, the world's leading authority on healthy buildings. I hope other cities will replicate what Miami is doing to advance WELL buildings, so we can deliver the benefits of healthy buildings to communities everywhere."
Additionally, the USCM also adopted a policy supporting critical school modernization, highlighting the need for better, healthier K-12 school facilities. The policy resolution urges local leaders to direct historic federal funding from the American Rescue Plan Act and the Bipartisan Infrastructure Law to support public school facility improvements and upgrades as part of a strategic effort to modernize school infrastructure and ensure a healthy school environment.
IWBI and ISSA host the inaugural Healthy Workplaces Coalition meeting
IWBI and ISSA- The Worldwide Cleaning Industry Association, two groups serving as co-secretariat to the Healthy Workplaces Coalition, hosted its first meeting last month, to discuss the overall federal policy landscape as it relates to healthy workplaces. The meeting provided a platform to hear about activity across the Coalition's over 50 members and map out opportunities to work together to build awareness around helping businesses and other organizations better afford and implement health and safety improvements in workplaces and across the built environment.
If your organization is interested in joining the coalition, please reach out to Jodie Applewhite at jodie.applewhite@wellcertified.com to learn more.
House Financial Services and Senate Banking Committees send letter to SEC Chairman
In May, Congresswoman Maxine Waters (CA-43) and Senator Sherrod Brown (D-OH) sent a letter to U.S. Securities and Exchange Commission (SEC) Chairman Gary Gensler, urging the commission to require disclosure of standardized data including race, ethnicity, gender, sexual orientation, and disability status in all future rulemaking related to human capital management and diversity.
"As the SEC continues to update its disclosure rules to ensure today's investors have reliable data to make informed investment decisions, such data should be included in all future rulemaking related to human capital management and diversity," the lawmakers added. "Shareholder proposals are increasingly demanding more data on human capital and diversity, equity and inclusion (DEI). To this end, we would like to highlight certain disclosures that are essential in any SEC rule addressing Environmental, Social and Governance (ESG), and in particular DEI, key components of "S" and "G" in ESG."
Consistent with the letter, SEC Chairman Gensler has signaled in the last year that the SEC may take action to require more disclosure related to human and social capital metrics and indicators.
IWBI X NLC sit down with local leaders
As a part of a Q&A summer series, IWBI and the National League of Cities (NLC) are sitting down with U.S. mayors from across the country to showcase how they've prioritized health, equity, well-being and climate resiliency.
First to be highlighted in the series was Mayor Satya Rhodes-Conway of Madison, Wisconsin. Mayor Rhodes-Conway entered office in 2019 and has outlined affordable housing, rapid transit, climate change and racial equity as its main priorities, releasing three climate-driven platforms to envision the City of Madison's strategic action: Housing Forward, Metro Forward and Climate Forward. Read more about the conversation here.
Victoria, B.C., Canada to host ICLEI-Canada Livable Cities Forum
Mayor Lisa Helps of Victoria, Canada and a WELL City co-chair, is hosting the ICLEI-Canada Livable Cities Forum on October 3-5, 2022. The Forum will provide an interactive peer learning space to explore how to build communities that are prepared for current and future impacts of climate change, while moving toward a more sustainable, healthy and equitable future.
IWBI will be hosting a workshop at the Forum, WELL Cities- Fostering Resilience, Equity and Community Well-being. The session will bring awareness to the development process of the WELL City program, which will support and empower local governments that demonstrate leadership to advance health, well-being, and social equity in their communities. Attendees of the interactive workshop will have the ability to learn more about the WELL City framework and draw upon their experiences and insights to contribute input that will help shape the program framework. Sign up here to attend.
Connect with us
Interested in learning more about our advocacy work or in collaborating with us to advance policy that helps everyone thrive? Reach out to us at advocacy@wellcertified.com and sign up here to receive regular updates. We look forward to connecting with you!
View original content here.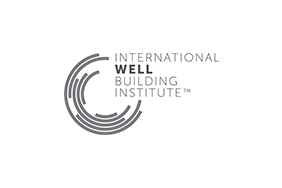 International WELL Building Institute
International WELL Building Institute
The International WELL Building Institute™ (IWBI™) is a public benefit corporation whose mission is to improve human health and well-being through the built environment. IWBI administers the WELL Building Standard™ (WELL) – a performance-based system for measuring, certifying, and monitoring features of buildings that impact the health and well-being of the people who live, work, and learn in them. IWBI was established pursuant to a Clinton Global Initiative commitment to improve the way people live by developing spaces that enhance occupant health and quality of life by sharing the WELL Building Standard globally. www.wellcertified.com
More from International WELL Building Institute