Published 07-22-22
Submitted by Griffith Foods
Where there's an abundance of food scraps, there's an abundance of opportunities for innovative solutions. It just takes creativity and imagination to turn every morsel of food waste into gold.
Chef Adam Wright hones this creativity in his purposeful approach to cooking. He prioritizes tasty solutions that reduce food waste in foodservice settings, like this adult twist on fish and chips. Watch as he transforms leftover vegetable scraps and fish trimmings into this classic street food dish.
Eliminating Food Waste
Growing up with a single mother allowed Chef Adam to be creative with meals. His challenge was to purposefully use every bit of food in the kitchen to create satisfying dishes without much waste. From childhood to Corporate Chef at Griffith Foods, he's learned quite a bit about how to use scraps and trimmings creatively:
Create a flavorful stock from vegetable trimmings or discarded seafood parts, like skins or shells.
Keep the stem and skins on vegetables when possible.
Choose lesser-known cuts of protein or parts that are typically discarded, like fish collars or "wings."
How to Reduce Food Waste in Restaurants
A little imagination goes a long way in the kitchen. Our chefs are here to help you make the most of your ingredients while inspiring creations that keep your product portfolio on trend. Contact your Griffith Foods representative or reach out to our sales team to learn more about our ongoing research and innovative solutions.
View original content here.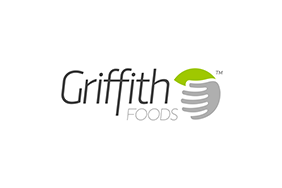 Griffith Foods
Griffith Foods
Griffith Foods is the caring, creative product development partner helping food companies meet the evolving needs of consumers while sustaining the planet. As a family business for more than 100 years, Griffith Foods is known for true, collaborative innovation. Our relationships with farmers, customers and others allow us to create delicious, nutritious foods that are better for people and better for the planet. Our people are united in advancing our purpose: "We blend care and creativity to nourish the world." For more, visit www.griffithfoods.com.
More from Griffith Foods