Published 07-22-22
Submitted by Fifth Third Bancorp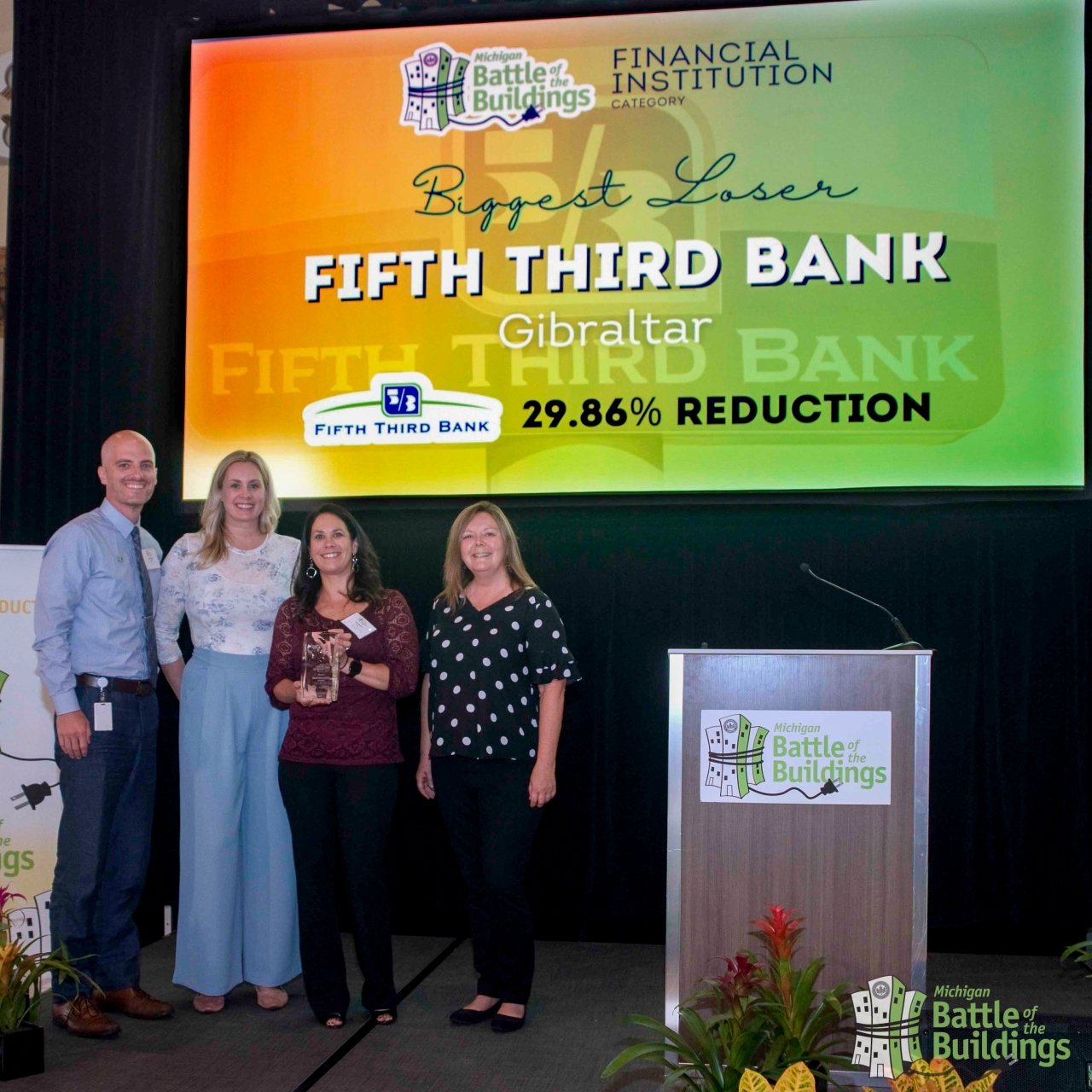 July 22, 2022 /CSRwire/ - With a nearly 30% reduction in energy use, Fifth Third's Brownstown Township Financial Center in Michigan was named a 2021 Biggest Loser in the financial institution category of Michigan Battle of the Buildings competition hosted by the U.S. Green Building Council of West Michigan. The award was announced at the 2022 Michigan Energy Summit on June 15.
Over 1,500 buildings competed against each other in 2021 in this "Biggest Loser"-styled energy competition. The competitors worked to reduce their energy usage in various ways. There were 11 categories in which the buildings all competed based on building type.
"Fifth Third is committed to environmental leadership in the financial services sector and to leading the transition to a sustainable future," said David Girodat, regional president, Fifth Third Bank, Eastern Michigan. "We are pleased that our Brownstown Township Financial Center was recognized for its proactive energy conservation efforts at the Michigan Energy Summit."
Fifth Third's Brownstown Township Financial Center installed a base building management system (BMS) to remotely program and monitor the building's heating, ventilation and air conditioning (HVAC) systems for efficient operations, compliance with Fifth Third Bank standards and real-time equipment alarming when not operating properly. The financial center also identified issues with exterior lights remaining on during the day and replaced parking lot pole lights to LED from the high wattage metal halide bulbs.
Fifth Third's Operational Sustainability Director Jeremy Faust said, "This recognition is a testament to the hard work of our enterprise workplace services team to improve sustainability in all of our operations, including at the local financial center level. It also points to the hard work of property managers in Michigan who proactively identified areas for improvement and took immediate steps to improve efficiencies."
Fifth Third Bank was awarded as a 2021 biggest loser at the 8th Annual Michigan Energy Summit on June 15, 2022. The full day event was held at the LEED-certified City Flats Hotel and included breakout sessions, walking tours and exhibitions from some of the city's leading energy professionals.
For more information about the 2022 Michigan Energy Summit, please visit https://michiganbattleofthebuildings.org/mes2022/
About Michigan Battle of the Buildings
Michigan Battle of the Buildings has been a program of the U.S. Green Building Council of West Michigan since 2014. It is the only statewide "biggest-loser"-styled energy competition in the country. In 2021, the competitors saved $33.5 million in energy costs, putting that money back into their businesses and the local economy. For more information on the program, please visit https://michiganbattleofthebuildings.org/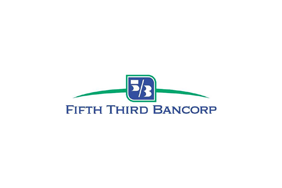 Fifth Third Bancorp