Published 07-21-22
Submitted by The PNC Financial Services Group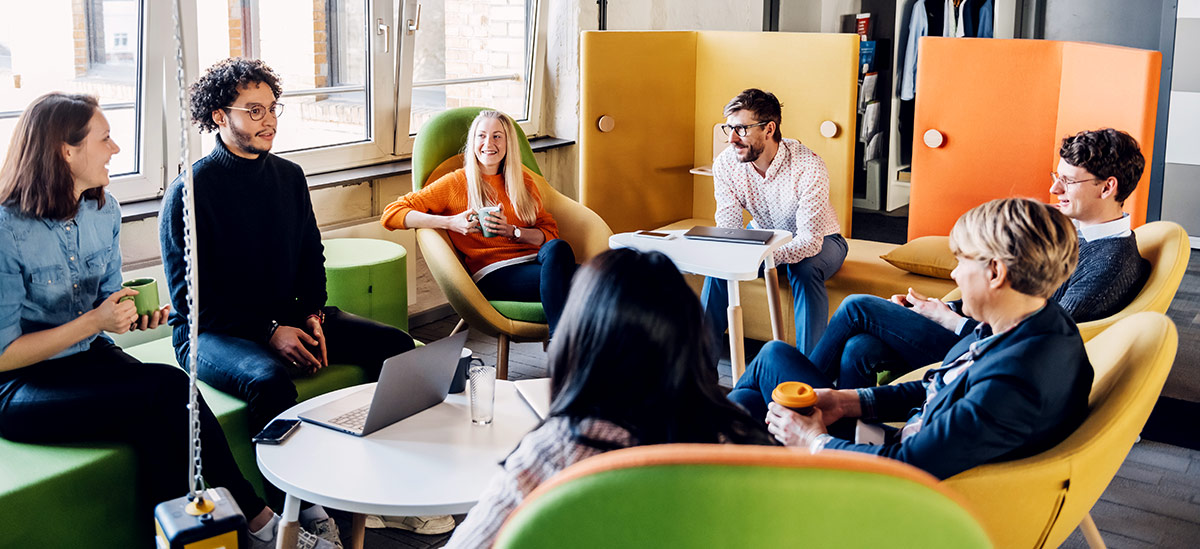 For the last three years, a group of leaders at PNC has been engaging their colleagues in intentional gender equity and allyship conversations with a goal of creating an environment where everyone has opportunities to succeed and advance. The results have been far-reaching, extending beyond PNC's footprint to impact organizations around the globe.
In 2018, Josh Stewart, Head of Talent Acquisition and Outreach, began working with the Forté Foundation1 to explore opportunities to intentionally engage men at PNC in conversation and action around gender equity. Forté is an organization dedicated to launching women into fulfilling, significant careers through access to business education, professional development, and a community of successful women. PNC had long partnered with Forté for recruiting initiatives, but Men as Allies presented a new opportunity to deepen the partnership.
A year later, the Men as Allies program was created as a result of that work. At that time, there was not a program like it in the marketplace and since then, the program that was built and piloted at PNC now provides inspiration and instruction to individuals engaging in gender equity conversations. Now called "Allies for Gender Equity", Forté has expanded its work to both help men and women be better allies for gender equity and include deeper dives around intersectionality.
Self-awareness that drives action
To date, five cohorts have participated in the 6-week learning experience for select male-managers interested in accelerating their inclusive behaviors. Men as Allies walks participants through a process of building self-awareness, during which they explore how they view gender and how they arrived at their views. What follows is the introduction of an allyship model that helps them determine what actions they can take to build gender equity and more effectively operate as allies for women in the workplace.
"Early during the pilot program, after participants were asked to interview several women in their lives about their workplace experiences, I remember how blown away the guys were by just how much the women had to say; it was eye-opening for them," said Beth Marcello, Head of Women's Business Development, who consulted on the program's development and has participated as a guest in multiple sessions. "My overarching insight is that more men would actively step up if they knew how much women really need male allies, especially in the workplace, and creating this awareness is what the Men as Allies program does so well."
For Alex Mereish, Sales Leader at PNC, the Men as Allies program has helped him identify his own biases as well as the social biases that exist today. "As a manager of people, I'm now more aware and knowledgeable, and better understand the ally role I need to play at work and the important conversations I should be having with my teammates. I'm also the father of two young boys, and the program has helped me address some of the social biases they'll encounter and leverage opportunities to coach them on what's right and what's wrong."
Creating gender equity through allyship
"It's important to understand that Men as Allies was not created with the intent to fix, save, rescue or in any way suggest that women require men to be successful," said Stewart. "Rather, the program is designed to uncover the real challenges, barriers and biases that women sometimes face in the workplace, including those specific to women of color, women with disabilities, LGBTQ+ women and so many other intersectional identities."
Once these inequities are identified, the men in the program can serve as partners to women and help them push through those challenges when and if needed. "It's not just about taking action when something's wrong," Stewart added. "But perhaps more importantly, it's about celebrating and elevating the accomplishments of PNC women every day."
A long history of supporting women at PNC
The Men as Allies program expands on PNC's long history of supporting our women employees and customers. This support can be seen across the organization in programs and resources that include:
The approximately 4,000 PNC-Certified Women's Business Advocates, who are active in their communities and committed to providing valuable resources to female financial decision makers
Project 257​SM– an initiative designed to help close the 257-year economic gender gap, that includes a partnership with SheEO, a global nonprofit whose mission addresses women's lack of access to capital
Women Connect, PNC's employee business resource group of more than 11,000 members
PNC's Women's Leadership Development program, which helps prepare high-performing female employees for leadership roles
Tech Connect – a program that partners with the National Center for Women & Information Technology to increase the participation of women in computing and technology
C&IB and AMG ForWARD (For Women's Advancement, Recognition and Development) – programs that encourage early career women to develop skills, build connections and gain opportunities for visibility and advancement at PNC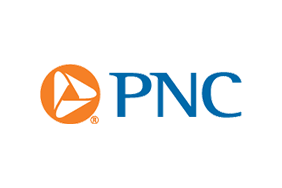 The PNC Financial Services Group
The PNC Financial Services Group
As a Main Street bank, we are committed to delivering on each of our strategic priorities while looking out for the best interests of all of our stakeholders, including our customers, communities, employees and shareholders. Our focus on operating with integrity drives us to help our customers achieve their goals while also strengthening our communities, reducing our environmental impact and empowering our employees to grow.
Email us to sign up for our CSR Newsletter
More from The PNC Financial Services Group