Published 07-21-22
Submitted by Mastercard
Latest class includes three early-stage startups with underrepresented founders and four late-stage fintech innovators looking to scale their businesses
Mastercard is expanding its award-winning Start Path startup engagement program to include seven early and late-stage startups hailing from the United States, Canada and Latin America. Carbon Neutral Club, Guava, oneKIN, Palla, SUMA Wealth, Truora and Yunit are the newest Start Path companies that are embedding climate action into company culture, powering the future of retail for small businesses, simplifying the user experience on key digital channels and more.
Within the latest class, Guava, oneKIN and Yunit will join the Start Path In Solidarity pathway launched in 2021, which is exclusively dedicated to supporting early-stage startups led by traditionally underrepresented fintech founders. This programming is part of Mastercard's commitment of $500 million in products, services, technology and financial support to help close the racial wealth and opportunity gap. All Start Path companies receive dedicated support and mentorship from Mastercard, access to customers and product teams to help build, deliver and scale solutions, and uncover unique opportunities to co-innovate.
"As we continue our eight-year legacy of successful collaboration with startups around the world through Start Path, we're thrilled to welcome seven bright companies into the program whose beliefs and ambitions match our own," said Blake Rosenthal, executive vice president, Fintech & Segment Solutions at Mastercard. "The companies we selected are on the pulse of what's next and together we can create an ecosystem where everyone thrives by scaling technology and innovation with trust and security at the center."
The following startups are joining the newest Start Path class:
These startups will join the growing network of more than 300 companies that have graduated from Start Path since 2014, with notable alumni entering the public markets, reaching unicorn status, and pursuing extended commercial engagements with Mastercard and its customers.
Start Path is a key program within the Mastercard Developers portfolio, which provides a single point of entry for any fintech company to access the APIs, services and tools they need to iterate at each stage of their journey, transform bold ideas into reality, and achieve scale at a fast pace.
Interested later-stage startups can apply for future Start Path Global classes here. Early-stage startups can apply for the In Solidarity program here.
Click here to view the original content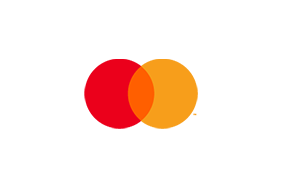 Mastercard
Mastercard
Mastercard is a global technology company in the payments industry. Our mission is to connect and power an inclusive, digital economy that benefits everyone, everywhere by making transactions safe, simple, smart and accessible. Using secure data and networks, partnerships and passion, our innovations and solutions help individuals, financial institutions, governments and businesses realize their greatest potential. Our decency quotient, or DQ, drives our culture and everything we do inside and outside of our company. With connections across more than 210 countries and territories, we are building a sustainable world that unlocks priceless possibilities for all.
More from Mastercard