Published 06-30-22
Submitted by Principal Financial Group, Inc.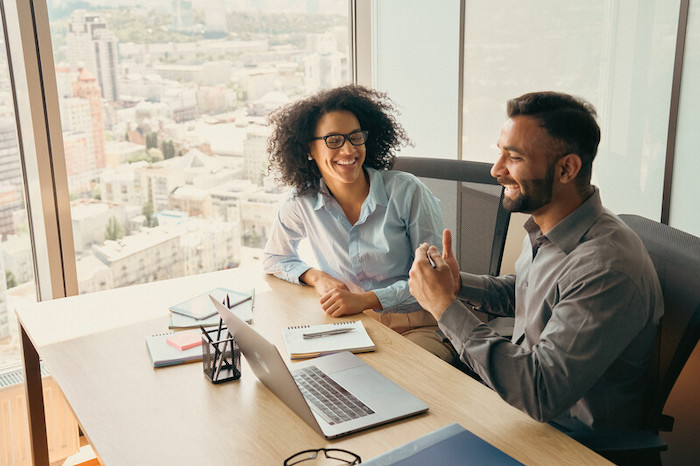 Quick takeaways
There's a persistent perception gap between employers and employees on benefits and other key topics that affect business growth.

Pay hikes aren't your only option. Adjust employee support in other ways to better fit their changing needs to help attract and retain top talent.

Take advantage of tools to help track employee sentiment and compare how similar businesses handle these challenges.
Originally published on Principal.com
The cost to replace an employee is about one-third an annual salary—if not more expensive for experienced or highly specialized workers.1
That's an obvious budget incentive to stay in touch with what your employees think and feel. But it's also the right thing to do in terms of holistic employee care and business growth.
"When you're trying to attract and retain employees, the more you show you care and that you're in it with them, the more it can inspire a happier, healthier, and more productive workplace," says Mark West, national vice president of business solutions for Principal®.
Is there an employer and employee difference at your business?
Principal research shows a persistent employer and employee difference in thinking when it comes to employee benefits, compensation, flexible work, mental health resources, and other offerings.2
For instance, 79% of workers want at least one additional employee benefit, but only 42% of employers are interested in adding one.2 Meanwhile, a quarter of employers see mental health stigma as a barrier to employee assistance program (EAP) use, but most employees disagree with that view. (Which may be driven by a generational divide: 93% of business leaders saying EAP has a stigma are members of Generation X.)2
See nine perception gaps between businesses and employees.
Regardless of such differences, there's common ground: Businesses say the No. 1 way to attract and retain employees is to make them feel valued.2 Employees also rank that high—behind only increased pay and compensation.2
What makes employees feel valued
The trend in wage growth against the backdrop of broader inflation has many employers hiking pay to try to stay competitive. But there are other options besides joining a compensation arms race.
Meg Burdick, director of HR for Soniq Transportation & Warehouse in Kent, Washington, says she's "thinking about what we can do to keep our employees happy, what other employee benefits we can offer or improve, and how we can ensure they're feeling valued and content with their work."
You, too, have options to stay on top of your employees' changing needs. Start with these four ideas.
1. Listen to your employees.
Experiment with new ways of listening. The smaller your business, the more you can rely on routine personal conversations. But businesses of every size also can benefit from the blunt honesty of anonymous feedback. It can be as simple as using one of these eight popular small business survey tools.
2. Listen to your peers.
Business leaders tend to appreciate networking in breakfast clubs and other groups where they can learn from the experience and insight of their local business community.
Small businesses also can use our Benefit Design Tool to see how their peers are handling employee demand and addressing gaps. Benchmark your employee benefits with other businesses of your size, industry, and region—and download a convenient online report. Compare relative levels of coverage for:
dental insurance,

short- and long-term disability insurance,

life insurance, and

retirement plans—401(k) and 403(b).
3. Enhance one benefit at a time.
Depending on the unique characteristics of your business and employee need, there may be a specific area of employee support to enhance first, such as benefits for key employees. "We've decided strategically to supplement our retirement plans to attract and retain senior-level talent," says Larry Taylor, president and CEO of Merchants Bonding Company in Des Moines, Iowa. They accomplish that through a nonqualified deferred compensation plan to help key employees scale up their retirement savings.
4. Communicate constantly about the benefits you already offer.
Your business may not get enough credit for your current employee benefits and support. This is common. For instance, 39% of employees say their colleagues don't use an EAP simply because they're unsure whether one is offered or, if so, how to access it. Learn and follow good communication tips to help you stay in touch with your team and make them aware of available employee benefits.
What's next?
A financial professional for business can help you determine benefits that better match what your employees want. Don't have a financial professional? We can help you find one.
1 Emplify Employee Engagement Trends Report 2021, https://emplify.com/blog/state-of-employee-turnover/.
2 Principal survey of 100 businesses (Principal customers) and 100 employees (of other businesses), February 2022.
Soniq Transportation & Warehouse and Merchants Bonding Company are not an affiliates of any company of the Principal Financial Group®
This document is intended to be educational in nature and is not intended to be taken as a recommendation. Insurance products issued by Principal National Life Insurance Co (except in NY) and Principal Life Insurance Company®. Plan administrative services offered by Principal Life. Principal Funds, Inc. is distributed by Principal Funds Distributor, Inc. Securities offered through Principal Securities, Inc., member SIPC and/or independent broker/dealers. Referenced companies are members of the Principal Financial Group®, Des Moines, IA 50392.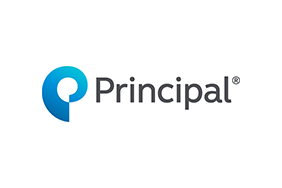 Principal Financial Group, Inc.
Principal Financial Group, Inc.
Principal Financial Group® (Nasdaq: PFG) is a global financial company with 18,500 employees1 passionate about improving the wealth and well-being of people and businesses. In business for more than 140 years, we're helping more than 51 million customers1 plan, protect, invest, and retire, while working to support the communities where we do business, and build a diverse, inclusive workforce. Principal® is proud to be recognized as one of America's 100 Most Sustainable Companies2, a member of the Bloomberg Gender Equality Index, and a Top 10 "Best Places to Work in Money Management3." Learn more about Principal and our commitment to building a better future at principal.com.
More from Principal Financial Group, Inc.