Published 06-29-22
Submitted by Qualcomm Inc.

As featured in Qualcomm's 2021 Corporate Responsibility Report
Our employees are committed to inventing solutions to complex problems and making the world a better place. We believe that supporting their holistic wellbeing, inclusive of physical, mental, social and financial wellbeing, helps them live their best life both at home and work.
Through our social wellbeing programs, our employees can pursue their interests and hobbies, connect to volunteering and giving opportunities, enjoy unique recreational experiences with family members and communicate directly with our senior leadership. These programs support our employees' lives inside and outside work and empower them to influence the morale, culture and practices of our Company.
Through our annual Climate Survey, quarterly Pulse Surveys and global focus groups, we listen to our employees and how they are feeling. We use the results to continually improve our culture and create an inspiring and inclusive workplace. Based on the results of our 2021 engagement surveys, we've introduced additional programs, resources and tools to help employees achieve balance and wellbeing:
Work+Well is a new global initiative that provides a collaborative platform, resources and information to help employees improve their productivity, build meaningful connections across the Company and enhance their mental and physical health while working. Individuals can use the site to gather tips and best practices, share their tips and recommendations and recognize others who champion the Work+Well culture. In support of this initiative, Qualcomm added four paid holidays to our global holiday calendar in 2021 to provide employees extra days to disconnect and recharge.
meQuilibrium is a personalized resilience system that helps employees build resilience in areas such as positivity, focus, self-confidence, stress management and more. MeQuilibrium was already available to U.S.-based employees, but due to the additional wellbeing challenges that the COVID-19 pandemic has brought, we are currently piloting an expanded offering of the benefit to our employees outside the U.S.
Our Live + Well Wellbeing program provides wellness resources and, in some cases, incentives to help employees achieve real wellbeing. Key enhancements in 2021 include one-on-one coaching to improve nutrition, physical activity or manage chronic conditions as well as a number of tools to improve financial wellbeing for U.S.-based employees.
Learn more in Qualcomm's 2021 Corporate Responsibility Report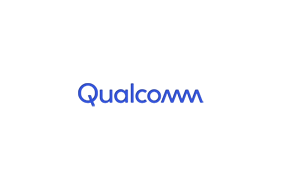 Qualcomm Inc.