Published 06-28-22
Submitted by International Paper Company
Originally published by the Sustainable Forestry Initiative on June 15, 2022
The Sustainable Forestry Initiative (SFI) announced the Dr. Sharon Haines Memorial Award for Innovation and Leadership in Sustainability at the 2022 SFI/Project Learning Tree (PLT) Annual Conference on June 15, 2022. Paul Trianosky, SFI's Chief Conservation Officer, is this year's recipient. During his time at SFI, Trianosky laid the groundwork for SFI's focus on the role of forest certification in advancing critical forest values relative to climate change, biodiversity, and water.
SFI and International Paper created this award to celebrate Dr. Sharon Haines. Dr. Haines was International Paper's Director of the Office of Sustainability before her sudden passing in 2007. She had vast knowledge and incredible insight in natural resources stewardship, and she was uniquely successful in fostering strong partnerships with conservation organizations.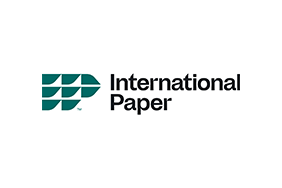 International Paper Company
International Paper Company
About International Paper
International Paper (NYSE: IP) is a global producer of planet-friendly packaging, pulp and other fiber-based products, and one of North America's largest recyclers. Headquartered in Memphis, Tenn., we employ approximately 39,000 colleagues globally who are committed to creating what's next. We serve customers worldwide, with manufacturing operations in North America, Latin America, North Africa and Europe. Net sales for 2022 were $21.2 billion. Additional information can be found by visiting InternationalPaper.com.
About International Paper - EMEA
In Europe, Middle East & Africa (EMEA), International Paper focuses on the production and marketing of fiber-based packaging and pulp, employing approximately 4,200 people. As a leading supplier of high-quality corrugated containers for a multitude of applications, we serve customers throughout the region from our network of two recycled containerboard mills and 23 box plants in France, Italy, Morocco, Portugal and Spain. Pulp production is centered in Gdansk, Poland. Other products available from International Paper in the region include Kraft linerboard and recycled containerboard, as well as pulp.
More from International Paper Company