Published 06-24-22
Submitted by Qualcomm Inc.
As featured in Qualcomm's 2021 Corporate Responsibility Report
We believe ethical conduct is a culture imperative and strive to follow the letter and the spirit of The Qualcomm Way: Our Code of Business Conduct, understanding it in the context of our core Company values: Purposeful Innovation, Passionate Execution, Unquestioned Integrity and Collaborative Community. And we see positive results: based on our internal ethics investigation trends, less than 1% of our approximately 45,000 employees are involved in misconduct reports annually.
To gauge ethical culture and comfort in raising legal or ethical concerns, we included ethics-related questions in company-wide Climate and quarterly Pulse Surveys from 2018 through 2021. Survey trends illustrated an 11% average year-over-year improvement in employee sentiment relating to ethical Company culture and organizational justice. The survey results are analyzed to identify opportunities for continued focus and transparency to improve employee perceptions of Company culture and how concerns are addressed in different areas of the business.
Compliance with global anti-corruption laws continues to be a top priority for the Company. To this end, our Global Foreign Corrupt Practices Act (FCPA) and Anti-Corruption Policy procedures and training content are reviewed and assessed by a third-party expert every two years to ensure the content is relevant, leverages current best practices and reflects the needs of our business. In 2021, we refreshed the look and feel of the Policy and company-wide online Policy training and certification. The Policy content has been streamlined by 60% to focus on the key concepts and risks that are most relevant for our business and to make it more understandable for our employees. The online Policy training course is more interactive to increase employee attention and engagement. Further, we published the Policy on our external Company website to increase transparency around our global approach to anti-corruption compliance.
With the majority of employees continuing to work remotely, 2021 brought a challenge for our Ethics and Compliance team: how to raise the visibility of ethical conduct in our ongoing virtual environment. One approach was to broaden the reach of our current "Lead the Way" program, a recognition initiative to celebrate those employees that exemplify The Qualcomm Way, and who take personal responsibility to lead with honesty and integrity in all they do. Through improved virtual collaboration, peer recognition and multiple engagement campaigns throughout the year, program members were better equipped to proactively advocate for the program with peers and regularly interact with one another and with the Ethics and Compliance team.
In fact, following our annual Compliance Week event in November 2020, nominations for new program members increased 260% compared to two years ago.
We require our employees and temporary workers to complete a policy training and certification process every 12-24 months covering our Code of Business Conduct and our Global Foreign Corrupt Practices Act (FCPA) and Anti-Corruption Policy and program. In addition, 69 instructor-led training sessions on Qualcomm's Global FCPA and Anti-Corruption Compliance program were offered and attended by 3,603 employees in externally facing business functions (Sales, Business Development, Marketing, Government Affairs, Ventures and Procurement) and assurance partners (Legal, Finance, Accounting, HR and Internal Audit) in 2021.
Qualcomm's Open Door culture is designed to empower employees and other stakeholders to voice any concerns they may have about our Company without fear of retaliation. We promptly respond to reports of misconduct. Concerns may be submitted anonymously (where permitted by law) through our Business Conduct Hotline or via phone or email to other reporting channels such as HR, Legal and Compliance.
Concerns raised via our Business Conduct Hotline are reviewed by a cross-functional investigative team comprised of seasoned Internal Audit, Employee Relations, Ethics and Compliance, Information Technology, Global Security and Legal personnel. Case outcomes and remedial action plans for incidents that are substantiated are reviewed and approved by our Corporate Ethics Committee.
Business Conduct Hotline data, including number of cases and issue types, can be found in our ESG Performance Summary and website.
Learn more in Qualcomm's 2021 Corporate Responsibility Report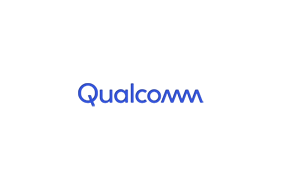 Qualcomm Inc.