Published 06-06-22
Submitted by United Nations Federal Credit Union (UNFCU)
LONG ISLAND CITY, N.Y., June 6, 2022 /CSRwire/ - United Nations Federal Credit Union (UNFCU) today published its 2021 Impact Report (PDF), detailing strong progress on corporate social responsibility (CSR). UNFCU demonstrated direct action on 14 of the 17 UN Sustainable Development Goals (SDGs).
Among the accomplishments in UNFCU's 2021 Impact Report:
100% climate neutral since 2016
82% Leadership in Energy & Environmental Design (LEED)-certified office space by square footage
64% reduction in paper use; 85% from sustainable sources since 2019
11 years' active membership in the UN Global Compact
4 years hosting the United in Sustainability (UIS) Summit for North American credit unions
3 strategic initiatives launched on the UN Women's Empowerment Principles to further promote diversity, equity, and inclusion (DEI) internally
1,575 women and youth gained access to education, healthcare, and job skills training with UNFCU Foundation grants
"As a credit union, we take pride in our community impact to build a better world," said Yma Gordon, vice president of Corporate Social Responsibility and Impact at UNFCU. "Taking on climate and socio-economic challenges underlines the power of partnerships. The UNFCU Foundation and the United in Sustainability Network we founded created opportunities and resilient solutions for people and planet alike."
"From hosting courageous DEI conversations to a sustainability summit, our employee-volunteers' passion for making a difference is accelerating our SDG efforts," said Prasad Surapaneni, co-executive sponsor of UNFCU's CSR Program. "We look forward to reporting further progress on our 2025 Impact Goals and advancing sustainability alongside the UN."
UNFCU developed its 2021 Impact Report with reference to the Global Reporting Initiative (GRI). Sustainability experts from Envision Realty Services and Kosmenko & Co. reviewed environmental sustainability performance metrics independently.
About United Nations Federal Credit Union (UNFCU)
UNFCU is the member-owned credit union of the United Nations community, dedicated to providing financial peace of mind. UNFCU was founded in 1947 and serves more than 180,000 members across the globe. In 2015, it established the UNFCU Foundation, an accredited New York-based nonprofit corporation. You can learn more in the UNFCU 2021 Impact Report (PDF).
For media questions, contact: Elisabeth Philippe, UNFCU, +1 347‑686‑6776, mobile: +1 347-510-4036, or ephilippe@unfcu.com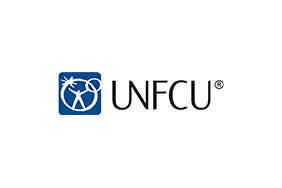 United Nations Federal Credit Union (UNFCU)
United Nations Federal Credit Union (UNFCU)
For more information, please visit: www.unfcu.org