Published 06-01-22
Submitted by Fifth Third Bancorp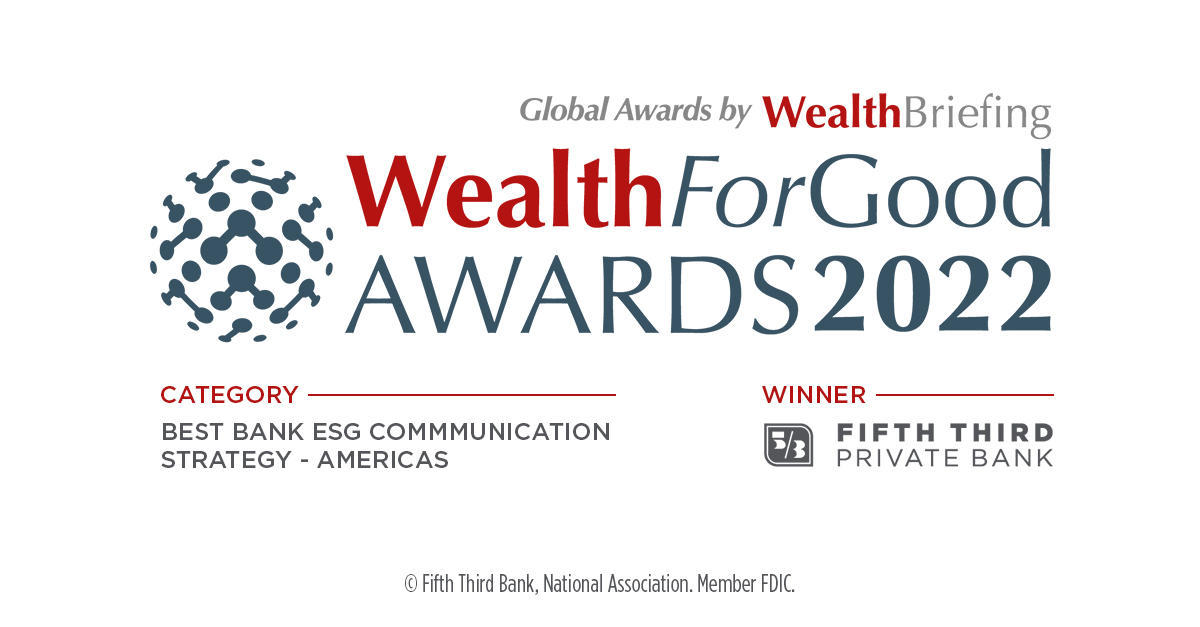 June 1, 2022 /CSRwire/ - Fifth Third Private Bank has joined the growing ranks of global wealth management industry participants who recognize the importance of promoting the highest standards of ethical and sustainable behaviors by winning a Wealth for Good Award from WealthBriefing.
Fifth Third Private Bank was awarded the "Best Bank ESG Communication Strategy – Americas" at 2022 inaugural WealthBriefing Wealth for Good Awards.
Showcasing the most ethical wealth management businesses globally, the awards are designed to recognize outstanding organizations grouped by specialty and geography. A panel of independent judges selected those organizations deemed to have "demonstrated commitment to the highest standards in relations to clients, colleagues and the wider community during the year."
Each award category is highly contested and is subject to a rigorous process before the ultimate winner is selected. WealthBriefing Wealth for Good Awards are part of a global program run by WealthBriefing and its sister publications WealthBriefingAsia and Family Wealth Report, encompassing all the world's major wealth management centers.
Fifth Third Private Bank understands that recognition is particularly important in these challenging times as it gives clients reassurance that their advisors and business partners are upholding the highest standards in the industry as well as in the solidity and sustainability of the Bank's business and operating model.
ClearView Financial Media's CEO, and Publisher of WealthBriefing, Stephen Harris, was first to extend his congratulations to all the winners. "The organizations and individuals who triumphed in these awards are all worthy winners, and I would like to extend my heartiest congratulations to the winners and to those who have put so much work into each winning submission," he said. "These awards recognize the very best operators in global wealth management, with 'independence', 'integrity' and 'genuine insight' the watchwords of the judging process," he added.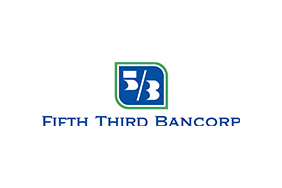 Fifth Third Bancorp
Fifth Third Bancorp
Fifth Third Bancorp is a diversified financial services company headquartered in Cincinnati, Ohio and the indirect parent company of Fifth Third Bank, National Association, a federally chartered institution. As of Dec. 31, 2021, Fifth Third had $211 billion in assets and operated 1,117 full-service banking centers and 2,322 ATMs with Fifth Third branding in Ohio, Kentucky, Indiana, Michigan, Illinois, Florida, Tennessee, West Virginia, Georgia and North Carolina. In total, Fifth Third provides its customers with access to approximately 54,000 fee-free ATMs across the United States. Fifth Third operates four main businesses: Commercial Banking, Branch Banking, Consumer Lending and Wealth & Asset Management. Investor information and press releases can be viewed at www.53.com. Fifth Third's common stock is traded on the Nasdaq® Global Select Market under the symbol "FITB." Fifth Third Bank was established in 1858. Deposit and Credit products are offered by Fifth Third Bank, National Association. Member FDIC.
Fifth Third's Purpose is to improve lives and the well-being of its communities by being the One Bank people most value and trust. The Company believes in doing well by doing good and delivering long-term sustainable value to all its stakeholders. Fifth Third is focused on five environmental, social and governance priorities: keeping the customer at the center, demonstrating its commitment to employees, strengthening its communities, promoting inclusion and diversity, and addressing climate change.
More from Fifth Third Bancorp