Published 05-27-22
Submitted by Cadence Design Systems, Inc.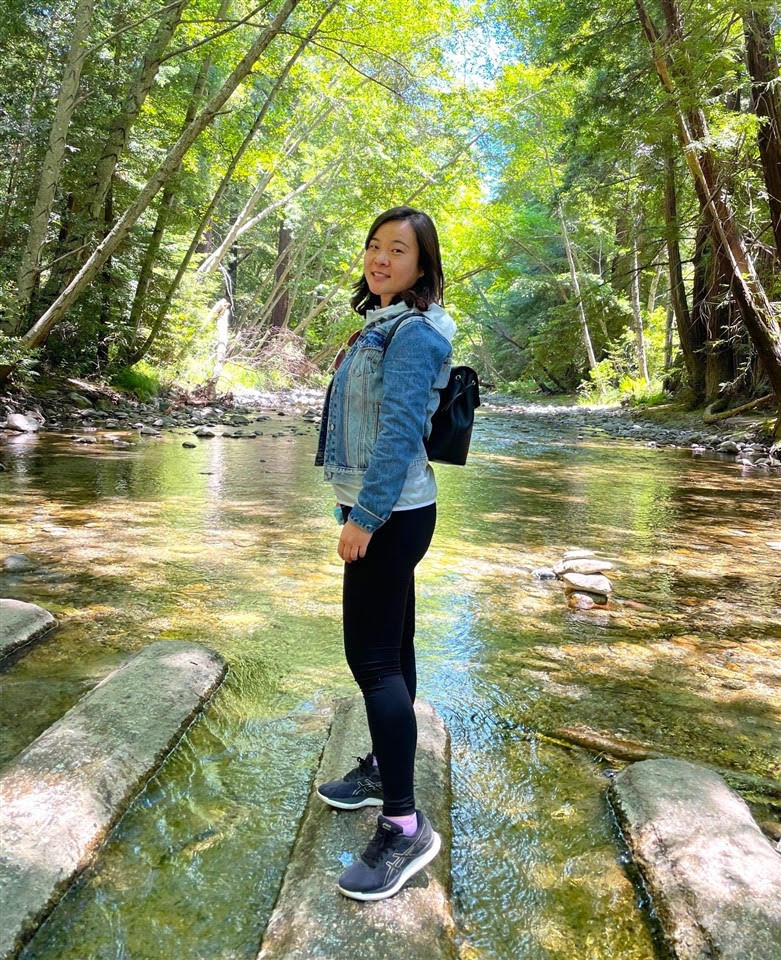 May is Asian American and Pacific Islander (AAPI) Heritage Month and Cadence is spotlighting some of our incredible AAPI-identifying employees to celebrate. We recognize the important influence that the AAPI community has had on the history, culture, and achievements to our community and around the world. We are honored to share our employees' stories.
Ada Zhao
I'm Ada (Ning) Zhao from the System Verification Group (SVG) Palladium product team. It was not until I started graduate school in Buffalo, New York that I started to think about what being Asian really meant to me. Growing up in China, I had never thought about how different I was from everyone else around me. While living in up-state NY, differences became obvious. Though I learned English in school, I struggled with people not understanding my accent, and I noticed them visibly treating me differently.
My family and community always stressed perseverance, humility, and open-mindedness, and it helped me immensely in those days when culture shock and language barriers were hard to ignore. I have greatly benefited from turning teachings I received when I was younger into practice, such as:
"When three are walking together, I am sure to find teachers among them." 
by Confucius and an old Chinese proverb,
"More blessed to give than to receive."
Eventually, I graduated with my master's degree in Electrical Engineering and now proudly volunteer for my local church and charity.
After joining Cadence as a lead product engineer in the SVG team, I was impressed by the One Cadence—One team spirit. I have been working on the Palladium Z2 product team since I joined. The inclusive working culture greatly empowered my ambition to contribute to bringing new generations of validation platforms to market. The Palladium Z2 emulation platform scales from small job sizes of 8M gates to large job sizes of 18.4B gates. It dramatically accelerates compilation times with a revolutionary new modular compiler to an exciting and competitive position. In a diverse working environment, we all came to embrace our differences and realized that we share common values despite them.
This past year, we have witnessed an alarming rise in hate crimes against the Asian community; it's shocking and heartbreaking. I'm glad to see more people with different backgrounds stand up supporting the Asian community. People from work, church and my Quidditch team (yes, I am a fan of Harry Potter!) have shown a lot of empathy and support. Ultimately, in sharing more about the AAPI community, I hope that we learn more about each other and discover that beyond our differences, we have a good deal in common.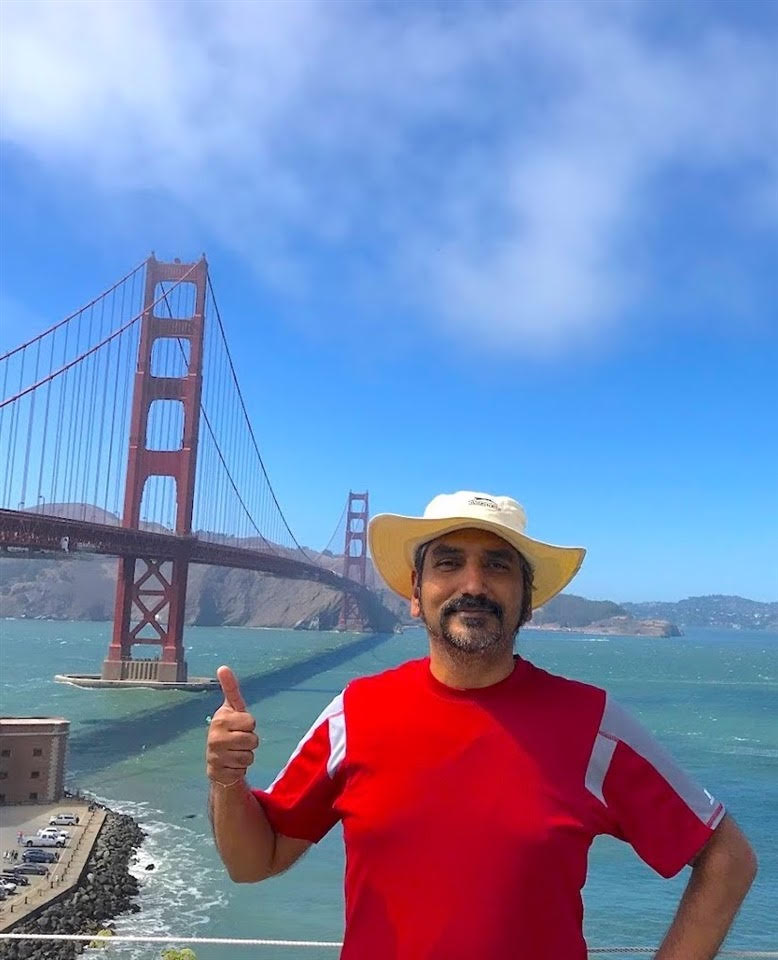 Shekar Chetput
I'm Shekar Chetput from SVG Xcelium Mixed Signal R&D Team. Are you ready for a tongue-twister poem from India? Here we go with a couplet from Thirukkural: 
"Karka Kasadara Karpavai Katrapin Nirka Atharku Thaga."
Those 7 words are by a poet named Thiruvalluvar were among the first few sentences that I learned in my native language, "Tamil," as a kid. Its meaning is:
"Learn, what you learn, thoroughly and demonstrate/gain its value by applying it in your life. i.e., may your conduct reflect your learning."
Those words have continued to resonate with me throughout my life. It is something that I cherish and share with our diverse community as opportunities arise. And pass it forward to generations ahead when I volunteer as a teacher for elementary school kids at International Tamil Academy in California. I'm delighted to share this poem with you all to celebrate AAPI heritage this month as we join hands as Team SVG.
That couplet is among 1330 similar poems - all just 7 words each - that Thiruvalluvar had composed approximately 2000 to 2500 years ago. Did you know that Thirukkural has been translated into 40+ world languages over the past century?
As a kid, I enjoyed the many festivals and holidays to celebrate various cultures. I curiously learned to appreciate both the Moon Calendar and the Sun Calendar and how they use different metrics to measure an annual cycle - that was at the heart of several cultures and economies throughout history. I was fascinated with how math was applied in various disciplines well before any calculators were invented - be it in science like architecture, space/astronomy, astrology, or more abstract and creative fields like arts and music. That instilled in me a keen interest in math and led me to pursue studying more mathematical-based applications, starting from decimals to other representations like Booleans. Finding a whole new world of computing where decisions are made based on targeted applications is a delicate balancing act between precision/accuracy and speed/real-time performance.
Fast forward, I immigrated to the US, the land of opportunities. Over the years, I continued to learn more about other cultures both in the US and around the world, finding many similarities at the roots while appreciating the diversity in thoughts and representations. At Cadence, I look forward to collaborating with a global team every day, working towards some common themes yet in diverse ways - at the heart of it - to enable/improve the overall quality of life in our special way!
Meanwhile, in the background, that couplet from Thirukkural serves as a great reminder to me. Every day, a simple beginning and a purpose continue to provide new and profound perspectives over time. We continuously pursue learning, adapting, and applying what we learn to reach our new best!
I'm delighted to share this little gem with you and wish it inspires you as well. (If you like it, see if you can memorize it!) I'm also looking forward to learning more about other cultures and many hidden gems that we all should take time to appreciate, support and apply throughout our lives.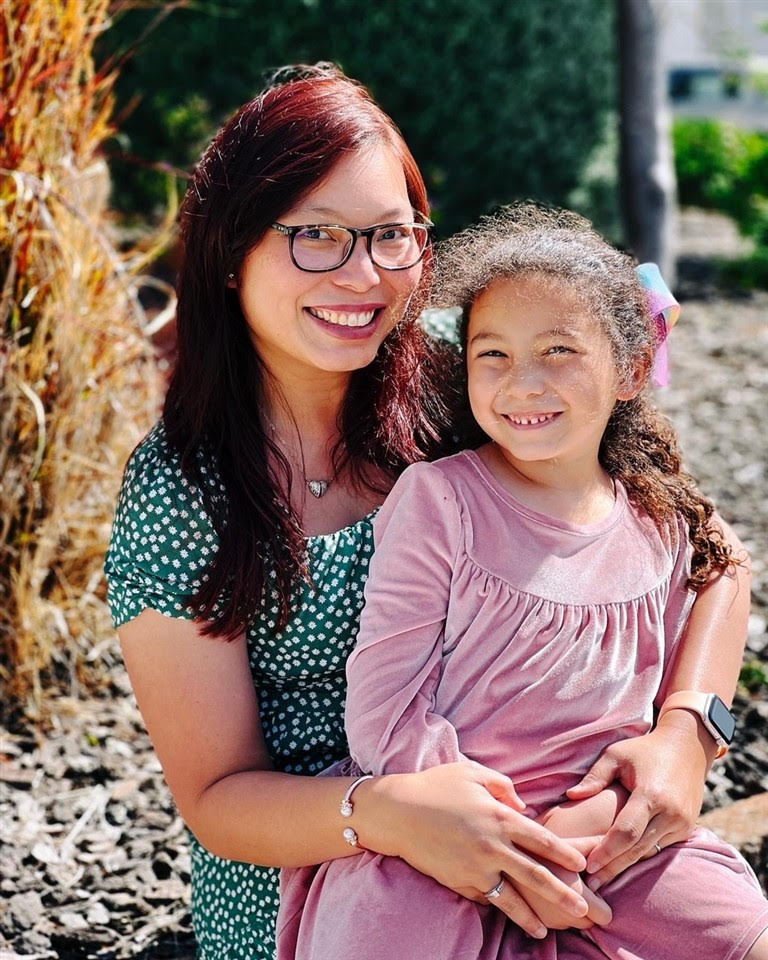 Aimee Hatcher
I'm Aimee Hatcher, part of the SVG team and have worked for Cadence for 8 years. I was born and raised in Manila, Philippines, and migrated to the US after graduating college in 2001. When I moved to California, I experienced some culture shock compared to how life was in the Philippines. Since the Bay Area has a lot of Filipinos and other diverse groups, I made friends right away and met other Filipinos with whom I shared common interests. It was a Filipino friend who referred me to my current job at Cadence. In our culture, Filipinos always help one another, are very hospitable and friendly without expecting anything in return. We call this "Bayanihan," or also known as the community spirit. We take pride in our families and treat everyone like family.
Filipinos are also driven by tradition, and many are religious.
One of my favorite traditions that we are passing on to my daughter is called "Pagmamano," a gesture of respect to the elderly. When you greet an older person, you raise the backs of their hands and place them on your forehead as a sign of respect.
Another favorite of mine is a New Year's Eve tradition that I introduced to my husband when we first met. On New Year's Eve, we place 12 different kinds of fruits on the table before midnight, representing 12 months of the year. Round fruits are best because the round shape represents coins or money for good fortune. Before the clock strikes midnight, we put coins in our pockets for good luck and when midnight strikes, we jump up and down to wish for height in the New Year. My husband now participates in these family traditions with us every year, and our 6-year-old daughter does too!
In my opinion, food is what represents Filipino culture! We are known for always having a lot of food at parties and get-togethers. It's important to make sure everyone who comes feels welcome and is invited to eat.
A prevalent dish that you might have heard of is adobo. It can be cooked with chicken or pork. My daughter loves chicken adobo! The chicken is simmered with soy sauce and vinegar and can last for days. This dish is popular at beach outings in the Philippines since it is not prone to spoiling due to a high vinegar content. It is great to eat it with rice and sometimes eggs too.
The recent attacks on the Asian community in the news have been devastating. I believe the best thing for me to do is to keep being proud of who I am, share my culture, and embrace the differences between myself and others. I'm happy to see the cultivation of inclusiveness surrounding me at Cadence and in my community.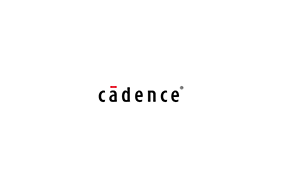 Cadence Design Systems, Inc.
Cadence Design Systems, Inc.
Cadence is a pivotal leader in electronic design, building upon more than 30 years of computational software expertise. The company applies its underlying Intelligent System Design strategy to deliver software, hardware and IP that turn design concepts into reality. Cadence customers are the world's most innovative companies, delivering extraordinary electronic products from chips to boards to systems for the most dynamic market applications, including consumer, hyperscale computing, 5G communications, automotive, mobile, aerospace, industrial and healthcare. For seven years in a row, Fortune magazine has named Cadence one of the 100 Best Companies to Work For. Learn more at cadence.com.
More from Cadence Design Systems, Inc.