Published 05-27-22
Submitted by Principal Financial Group, Inc.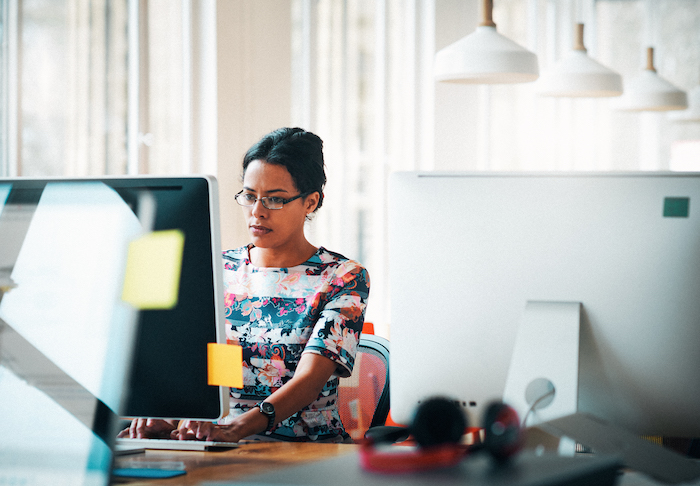 Originally published on Principal.com
Widespread remote and hybrid work have introduced plenty of conveniences. But there have been complications, too. Collaboration and teambuilding may require more intentional arrangements. Some employees can feel isolated and alone, or unhealthy and unseen. All these add to the stresses of coping with a workplace transformed by the new technology and routines of a global shift.
Here's how to help reduce your employees' stress on the job:
1. Try to ease workloads and make remote and hybrid work easier.
United States business has notched productivity gains during the pandemic. But employees are feeling the effects of that surge: Principal research in February 2022 found that reduced workload, after increased pay, is the top way to improve their mental health.1 Beyond providing employees at home with the basic resources and tools usually found in the office (from a comfortable desk chair to dual monitors), also think about what mental and emotional support employees need for the realities of long-term remote work. Have you established more permanent and transparent policies for how employees may customize flexible schedules? Have you accounted for hybrid work in how you onboard employees, compensate them, and support them with certain employee benefits?
2. Don't forget the office stress of workers who still commute.
Pay attention to the distinct mental health needs of office workers and others who couldn't pivot to remote work. Retail clerks, bank tellers, and hospital nurses faced additional risk through regular close contact with the public, but scores of other workers returned to desks and cubicles who can't fully participate in the growing trend towards more flexibility in the workplace. These employees may need to more directly confront fluctuating social norms and remain sensitive to others' trauma as they work with customers and clients.
3. Support grieving or ill colleagues.
Employees may need special accommodation to grieve a coworker, friend, or relative who died—or to handle their own illness as they struggle, for instance, with the symptoms of long-haul COVID. Or people could feel a more general listlessness over how profoundly daily life and working norms have changed. All these signs are important to watch for in a workplace where employees help care for each other. As society moves on after the pandemic, many employees may continue to struggle with isolation and frayed social networks.
4. Add or expand physical health perks to manage stress.
Over the last generation, companies have gotten much better at building infrastructure around physical health (think organized employee walks or gym access). Now, a similar infrastructure is being built around mental health at the same time physical activity remains a key factor in maintaining it. Can you provide more access to remote exercise classes or offer a company discount for an online program such as Daily Burn? Encourage walking meetings or provide bike storage—or find a similar effort that fits your business—to promote more activity during the workday.
5. Encourage collaboration on the job.
Be more proactive about supporting new ways to collaborate. Create ad hoc teams among employees to make up for in-person socialization and teambuilding that may not be happening in the same way because of how radically workflows have changed. Have you tried to encourage more mentorship among employees, either through programs to pair junior and senior staff, or more informally with virtual or in-person mixers? Don't be afraid to try a few different models before finding the right fit for your workplace.
6. Applaud employees (wherever they work).
Ideas to consider:
Boost meaningful employee recognition programs and adapt them to fit the needs of new roles or remote work.

Do you have spaces online (an intranet hub or chat channel, for example) and intentional routines to highlight employees and their good work when there may not be as many opportunities to gather in a kitchenette or conference room?

Have you established small monetary rewards (gift certificates, home deliveries) that are meaningful no matter where remote employees may live?

Do you know your employees well enough to try to offer recognition that suits their unique personalities?
5 practices of a psychologically healthy workplace
The American Psychological Association lists these five practices as the foundation for a psychologically healthy workplace:
Employee involvement: Empower them and give them autonomy.

Work-life balance: Job flexibility helps support personal responsibilities.

Employee growth and development: New skills and experience boost job motivation and satisfaction.

Health and safety: Training, safeguards, screening, and more help protect worker and business alike.

Employee recognition: Compensation and other affirmation drive employee engagement.
What's next
Want to talk more in depth about employee mental health, employee benefits, and your business? Consult your financial professional, or we can help you find one in your area.
1 Principal research February 2-4, 2022, of 100 employees of other businesses (and not self-employed).
Daily Burn is not an affiliate of any company of the Principal Financial Group®. Links are provided for a courtesy only.  Principal does not endorse or recommend any specific vendors.
This information is intended to be educational in nature and is not intended to be taken as a recommendation.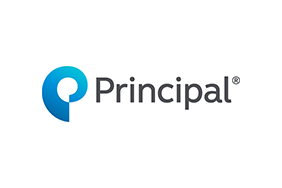 Principal Financial Group, Inc.
Principal Financial Group, Inc.
Principal Financial Group® (Nasdaq: PFG) is a global financial company with 18,500 employees1 passionate about improving the wealth and well-being of people and businesses. In business for more than 140 years, we're helping more than 51 million customers1 plan, protect, invest, and retire, while working to support the communities where we do business, and build a diverse, inclusive workforce. Principal® is proud to be recognized as one of America's 100 Most Sustainable Companies2, a member of the Bloomberg Gender Equality Index, and a Top 10 "Best Places to Work in Money Management3." Learn more about Principal and our commitment to building a better future at principal.com.
More from Principal Financial Group, Inc.