Published 05-25-22
Submitted by Principal Financial Group, Inc.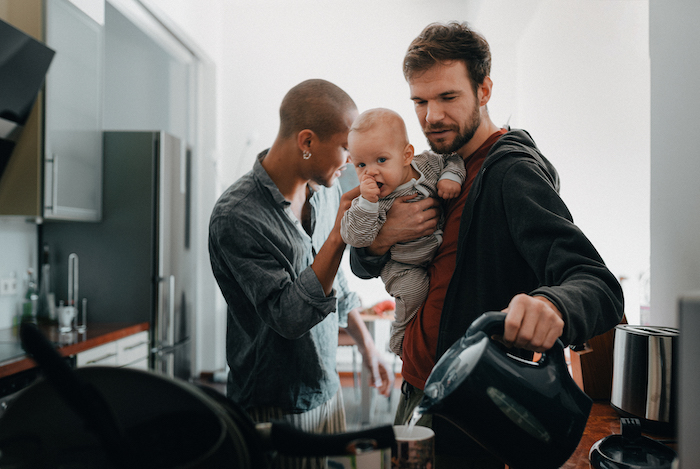 Originally published on Principal.com
Personal demands and routines in many cases have become only more complicated for employees—or have been completely upended. Here's how you can stay aware of your employees' work-life balance needs and do your best to support them with all the types of family stress.
1. Enable flexible schedules.
Child or elder care may require more employee time or mental space. If possible, accommodate employees as they handle a family challenge. Provide more formal flexible schedules or compressed workweeks. Help employees maintain an overall sense of control with their array of responsibilities—both personal and professional—so they don't feel overwhelmed.
2. Refer serious issues to professionals.
The pandemic spurred an 8% increase in domestic violence in the United States, according to a study led by the University of Miami. While the workplace can't offer a solution to every employee challenge, you can help just by offering a convenient channel to the proper expertise and support. Ensure your business and its employee benefits have all the proper connections to the relevant professional agencies and officials to help respond when personal stress evolves into dangerous trauma. Provide convenient access to professional counseling, whether through your employee assistance program (EAP) or another channel.
3. Respond quickly to natural disasters.
Workers sometimes cope with climate disasters such as forest fires, floods, or hurricanes. Your business can have support plans in place—emotional as well as financial relief—appropriate to your regional risks. Need a starting place? Use the Small Business Administration's guide to preparing for emergencies.
4. Try the convenience of telehealth.
The pandemic introduced widespread social distancing and lockdowns that increased isolation and created a "treatment deficit" for employees in need, says Dr. Steven E. Pratt, senior medical director for Magellan Healthcare, who helps manage mental health and wellness services for employers. But this era also ushered in better adoption of telehealth resources, including by EAP providers, to help bridge the gap. Telehealth was the most popular benefit business leaders planned to increase when surveyed in 2021 for the Principal Financial Well-Being IndexSM.
5. Try the subtle art of reflective listening
Managers can use the basics of reflective listening with employees to help alleviate stress. This is a method that helps people identify their own internal motivations. As a manager in conversation with the employee, "roll with the resistance," Pratt says, and lead with empathy rather than immediate criticism or recommendations. For instance:
If an employee tells you they've been drinking too much, don't immediately say, "You really should stop drinking."
People are more motivated to make changes in their lives when they recognize the need themselves rather than being told by someone else.
Encourage them and give them space in the conversation. They'll be likelier to fill it with their own self-realization of their behavior's underlying causes.
So, instead, reflect what you're hearing. You could say something like, "It sounds like you've been having a hard time coping lately."
In terms of both mental health and everyday work, listening and reflecting employees' thoughts and feelings—rather than directly leading them to solutions—can be a powerful motivator.
6. Keep talking about mental health.
Here's some good news: The rising conversation around mental health also is reducing stigma. Recent data shows that younger workers are less likely to stigmatize mental health care. A Principal® survey in February 2022 found that among employees who say their colleagues aren't using a workplace EAP due to stigma, the majority (67%) are Gen Xers. Less than half as many are baby boomers, and no millennials hold that view. The trend is even more stark among business leaders answering the same question—93% are Gen Xers.1
Encourage this healthy generational shift toward more open acknowledgement and dialogue. Twenty percent of American adults experience some type of mental illness, according to the National Alliance on Mental Illness. An effective response can emphasize available treatments and avoid shame.
How to help decrease mental health stigma in your workplace
Magellan Healthcare recommends these steps to encourage a more open and accepting environment for everybody, including those who may face mental health challenges:
Talk openly and honestly about your own experiences with mental illness and addiction.
Educate yourself and others about the facts of mental illness. Mental disorders are treatable just as physical diseases are, and people with mental illness are not to blame for their condition.
Recognize the signs of mental illness and seek professional help when needed.
Show empathy for those living with mental health and substance use disorders (while of course respecting workplace privacy laws and norms).
Be aware of your attitudes and language used to describe mental illness and people with mental illness. Jokes and name-calling are hurtful and perpetuate demeaning stereotypes.
Learn more on Magellan Healthcare's website.
What's next
Want to talk more in depth about employee mental health, employee benefits, and your business? Consult your financial professional, or we can help you find one in your area.
1 Principal research, February 2-4, 2022, of 100 employees of other businesses (and not self-employed) and of 100 business benefits decision makers (91% of them with fewer than 500 employees).
Magellan Healthcare is not an affiliate of any company of the Principal Financial Group®. Links are provided for a courtesy only.  Principal does not endorse or recommend any specific vendors.
This information is intended to be educational in nature and is not intended to be taken as a recommendation.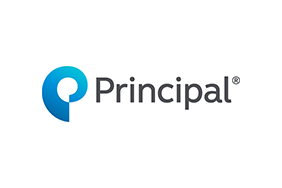 Principal Financial Group, Inc.
Principal Financial Group, Inc.
Principal Financial Group® (Nasdaq: PFG) is a global financial company with 18,500 employees1 passionate about improving the wealth and well-being of people and businesses. In business for more than 140 years, we're helping more than 51 million customers1 plan, protect, invest, and retire, while working to support the communities where we do business, and build a diverse, inclusive workforce. Principal® is proud to be recognized as one of America's 100 Most Sustainable Companies2, a member of the Bloomberg Gender Equality Index, and a Top 10 "Best Places to Work in Money Management3." Learn more about Principal and our commitment to building a better future at principal.com.
More from Principal Financial Group, Inc.