Published 05-03-22
Submitted by Cadence Design Systems, Inc.
We're recognizing the recipients of Cadence's Latinx Students in Technology Scholarship program and sharing their inspirational stories and impactful insights to showcase why supporting underrepresented groups in technology is crucial to the future of the science, technology, engineering, and math (STEM) industries.
Scholarship recipients were chosen based on their impressive academic records, notable leadership potential, and outstanding recommendations by their professors and advisors. Check out their words of wisdom for other underrepresented students in technology, and be sure to watch the video featuring a few of the scholarship winners and their journeys.
Congratulations to the 2021 Latinx Students in Technology Scholarship recipients for receiving this award and all they've accomplished. We'd also like to recognize all the students who applied to our Diversity in Technology Scholarship programs. We look forward to seeing their outstanding contributions to technology!
Elizabeth Vasquez, Stanford University:
In my experience, I struggled with learning engineering; but with time I've been able to succeed. Everyone goes at their own pace and starts off knowing nothing. Give yourself time and peace to learn, and you will get there.
Gustavo Camero, Carnegie Mellon University:
The road ahead is a rollercoaster, where you will have highs and lows, but always remember that, when stuck, you can always ask for help. Never be afraid to ask for help. Do not see it as a sign of weakness but instead as a sign of your willingness to understand the subject. While the help may not come as you expect it, always be open-minded to it.
Oliver Rodas, Duke University:
The best advice that I can give is to try to find support wherever you can. I am currently one of the only Latinx students in my program. I have handled the culture shock of both undergrad and grad school by having a group of people that I can talk to both in my program and back home, which has helped me remain my mental health throughout my program.
Patricia Garcia, University of Southern California:
Long term, I hope to one day lead entrepreneurship/innovation growth as the Director of Innovation and Technology at an institution of higher education. Receiving this scholarship puts me one step closer to achieving these dreams.
Raul Gonzalez, California Poly State University, Pomona:
Don't be discouraged about what others may say in regards to pursuing higher education. We face many external challenges that are out of our control. Learn how to channel your energy to reach your goals.
Rebecca Pattichis, Stanford University:
I was influenced to pursue a technical degree by the breadth of applications that technology has. I'm thankful for this scholarship that will help me pay for my undergraduate tuition and other expenses and grow my skills in this space.
Ryan Canales, Clemson University:
Having a genuine interest in the technical field you wish to pursue is extremely important for maintaining motivation to finish the degree because it will be difficult at times. With that said, don't be discouraged if your grades or performance are not the best. As long as you are learning the topics and succeeding in your courses, you will improve either later in the degree or after graduating. Also, I would encourage finding a community or group of friends that are supportive. Finally, be confident in your abilities when applying for jobs or for graduate school.
Valeria Gutierrez, Massachusetts Institute of Technology:
My best advice is to keep pushing through, no matter what. As a Latina woman in STEM, I know that it can be discouraging sometimes, but I have found a great community of people who support me and I am so grateful for all of them. Look for those people who inspire you and help you, and lean on them when times are tough. Most of all, remember that you can accomplish anything you set your mind to, despite what anyone says.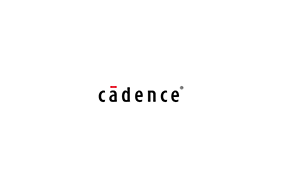 Cadence Design Systems, Inc.
Cadence Design Systems, Inc.
Cadence is a pivotal leader in electronic design, building upon more than 30 years of computational software expertise. The company applies its underlying Intelligent System Design strategy to deliver software, hardware and IP that turn design concepts into reality. Cadence customers are the world's most innovative companies, delivering extraordinary electronic products from chips to boards to systems for the most dynamic market applications, including consumer, hyperscale computing, 5G communications, automotive, mobile, aerospace, industrial and healthcare. For seven years in a row, Fortune magazine has named Cadence one of the 100 Best Companies to Work For. Learn more at cadence.com.
More from Cadence Design Systems, Inc.