Published 04-29-22
Submitted by International WELL Building Institute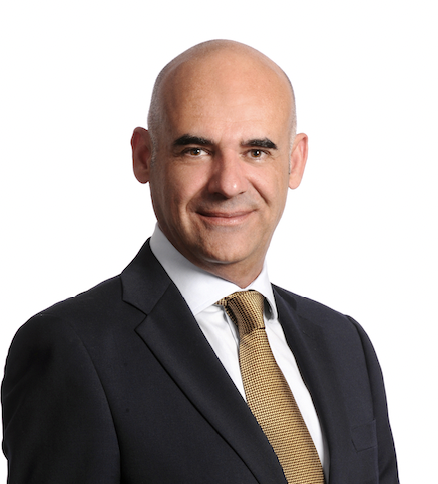 NEW YORK and MILAN, April 29, 2022 /CSRwire/ - The International WELL Building Institute (IWBI) today announced the appointment of Professor Alessandro Miani, MD, President of the Italian Society of Environmental Medicine (SIMA), and internationally recognized researcher and Professor of Environmental Prevention at the University of Milan to its Governance Council, an advisory coalition that helps uphold the integrity of IWBI's certification and rating frameworks and accelerates the broader movement driving their adoption.
"IWBI is honored to have the input, perspective and expertise of Professor Alessandro Miani on our Governance Council," said Rachel Hodgdon, President and CEO, IWBI. "Professor Miani's knowledge and understanding of the intersection of environmental science and public health strategies align with IWBI's mission to deliver on people-first places, and I am grateful to have his expertise on the Governance Council."
"We believe that places where we live and work in every day represent a major determinant of our health–and that urban resilience should be regarded with the so-called 'One Health approach.' We exist only in the frame of our relationship with the environment, both the natural and artificial ones, including urban and indoor spaces where we spend the majority of our time," said Professor Alessandro Miani, Italian Society of Environmental Medicine (SIMA) and University of Milan. "The attention to the methods, materials and designs of these places, as well as to indoor air quality, represent a challenge in light of the precautionary principle that inspires the action of our commitment in Environmental Medicine. I look forward to working to better these environments with IWBI."
Working in the Department of Environmental Science and Policy at the University of Milan, Professor Miani is President of nonprofit Italian Society of Environmental Medicine (SIMA) in Milan, which advises on public health measures concerning the major environment-related threats to human health. Professor Miani is the author of seven books and more than 150 research papers published in international scientific journals, several related to the impact of air quality on human health and airborne transmission of infectious diseases (including COVID-19). Professor Miani is co-editor of several medical journals and founder of the RESCOP Commission on Environmental Research, which recently produced specific recommendations of COVID-19 prevention in indoor spaces, participating also to draft the Guidelines on COVID-19 and Air Quality for the European Parliament Documentation Centre (STOA).
Formed in early 2020, the IWBI Governance Council is a group of global thought leaders, public health professionals and business executives, with extensive experience and a global perspective on how to leverage the spaces and places where we live out our lives to enhance our shared experience and advance public health outcomes. This leadership body serves a dual purpose to uphold the integrity of our certification and rating frameworks, and to accelerate the broader movement driving adoption of WELL. The Council helps ensure the key tenets of IWBI's standard development are met enabling WELL to remain a transformative, rigorous, evidence-based framework. The body most recently unanimously ratified the WELL Performance Rating, which hit the market this month.
IWBI's Governance Council includes public health icons such as the 17th U.S. Surgeon General, Dr. Richard Carmona, Nancy Roman, President and CEO of Partnership for a Healthier America, and Mona Naqvi, Global Head of ESG Capital Markets Strategy at S&P Global.
About the International WELL Building Institute
The International WELL Building Institute (IWBI) is a public benefit corporation and the world's leading organization focused on deploying people-first places to advance a global culture of health. IWBI mobilizes its community through the administration of the WELL Building Standard (WELL) and the WELL Health-Safety Rating, management of the WELL AP credential, the pursuit of applicable research, the development of educational resources, and advocacy for policies that promote health and well-being everywhere. More information on WELL can be found here.
International WELL Building Institute pbc is a wholly owned subsidiary of Delos Living LLC. International WELL Building Institute, IWBI, the WELL Building Standard, WELL v2, WELL Certified, WELL AP, WELL Portfolio, WELL Portfolio Score, The WELL Conference, We Are WELL, the WELL Community Standard, WELL Health-Safety Rating, WELL Health-Safety Rated, WELL Health-Equity, WELL Performance Rated, WELL Performance Rating, WELL and others, and their related logos are trademarks or certification marks of International WELL Building Institute pbc in the United States and other countries.
View original content here.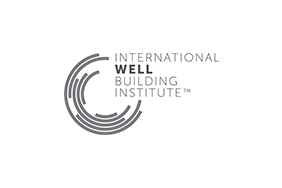 International WELL Building Institute
International WELL Building Institute
The International WELL Building Institute™ (IWBI™) is a public benefit corporation whose mission is to improve human health and well-being through the built environment. IWBI administers the WELL Building Standard™ (WELL) – a performance-based system for measuring, certifying, and monitoring features of buildings that impact the health and well-being of the people who live, work, and learn in them. IWBI was established pursuant to a Clinton Global Initiative commitment to improve the way people live by developing spaces that enhance occupant health and quality of life by sharing the WELL Building Standard globally. www.wellcertified.com
More from International WELL Building Institute