Published 04-28-22
Submitted by Tata Consultancy Services (TCS)
Among rising expectations from fans, athletes, and sponsors for greater sustainability and inclusivity during sporting events, earlier this year, Council for Responsible Sport and Tata Consultancy Services launched ReScore, a first-of-its-kind app that enables sporting event organizers to measure, track, report, and verify their progress on a broad range of environmental and social indicators. ReScore simplifies the approach for organizers who want to meet the increasing expectations of fans, athletes, sponsors, and host communities that sporting events be more sustainable and socially inclusive.
"Sporting events are not only sites of competition, entertainment, and inspiration, but are increasingly at the forefront of expectations and opportunity around environmental, social, and economic challenges facing society," said Shelley Villalobos, executive director, Council for Responsible Sport. "ReScore simplifies what has often seemed daunting for many in the sports industry and accelerates organizers' plans to improve their sustainability outcomes." 
ReScore is free, ensuring equitable access for any organization regardless of its size or budget. It enables sporting event organizers to easily input information spanning the complete spectrum of impact for their event activities, including planning, procurement, resource management, access and equity, and community legacy. The cloud-based web app analyzes data associated with these parameters and compares them with the Council's Responsible Sport Standards, which have been developed over the last 15 years of working closely with hundreds of major global and local sporting events to address social and environmental issues.
The app displays real-time performance via easy-to-understand project dashboards, providing event organizers with data-driven insights to accelerate actionable, measurable impact. For example, sporting event organizers can use ReScore to estimate greenhouse gas emissions from events, adopt best practices to prevent waste and conserve water during events, learn about how events have successfully improved inclusivity at their events, and more.
ReScore was developed through a partnership between the Council and TCS, sponsor of global sporting events including the TCS New York City Marathon, TCS Toronto Waterfront Marathon, TCS London Marathon, and Formula E racing. TCS leveraged its cloud computing, data analytics, and data visualization expertise to transform the Council's Responsible Sport Standards into a purpose-built, easy-to-use app for sporting event organizers of all sizes. By digitizing and streamlining data collection, measurement, and reporting processes, the Council is now able to offer all sporting event organizers the tools needed to drive greater sustainability and accountability. In addition, ReScore allows all participating sporting event organizers to share and learn from each another, so that solutions can spread faster. 
ReScore is currently being used by an initial set of early adopters, among them many of the 180 existing Responsible Sport Certified events. Chicago Event Management (CEM), producer of the Bank of America Chicago Marathon, one of the six World Marathon Majors and an evergreen level Responsible Sport Certified event, is among the platform's early users.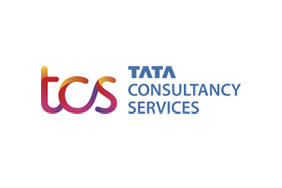 Tata Consultancy Services (TCS)
Tata Consultancy Services (TCS)
Tata Consultancy Services is an IT services, consulting and business solutions organization that has been partnering with many of the world's largest businesses in their transformation journeys for over 50 years. TCS offers a consulting-led, cognitive powered, integrated portfolio of business, technology and engineering services and solutions. This is delivered through its unique Location Independent Agile™ delivery model, recognized as a benchmark of excellence in software development.
A part of the Tata group, India's largest multinational business group, TCS has over 556,000 of the world's best-trained consultants in 46 countries. The company generated consolidated revenues of US $22.2 billion in the fiscal year ended March 31, 2021, and is listed on the BSE (formerly Bombay Stock Exchange) and the NSE (National Stock Exchange) in India. TCS' proactive stance on climate change and award-winning work with communities across the world have earned it a place in leading sustainability indices such as the MSCI Global Sustainability Index and the FTSE4Good Emerging Index. For more information, visit www.tcs.com
More from Tata Consultancy Services (TCS)