Published 04-20-22
Submitted by Qualcomm Inc.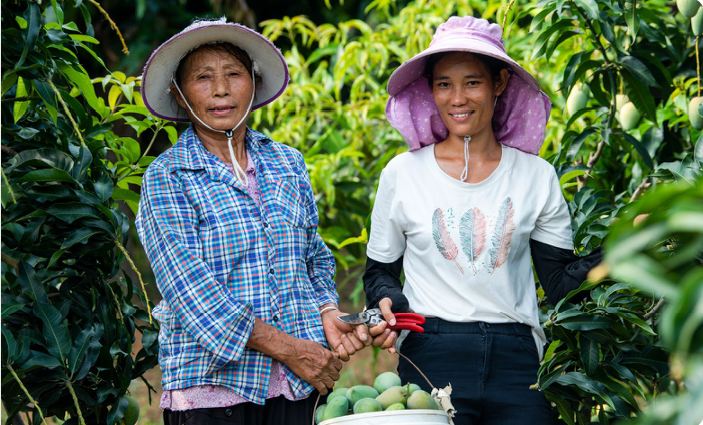 As featured in Qualcomm's 2021 Corporate Responsibility Report
At Qualcomm, we collaborate with NGOs, governments and other public and private organizations to demonstrate how mobile technology can improve social and economic development in underserved regions. We support smart agriculture programs that showcase the power of technology to help end hunger, improve food security and nutrition, promote sustainability and improve livelihoods.
The agricultural industry is central to China's poverty elimination efforts and its rural revitalization strategy. As part of our ongoing support of these strategic initiatives, Wireless Reach is collaborating with the China Foundation for Poverty Alleviation (CFPA) on a smart agriculture program. We're bringing together IoT, mobile internet and cloud computing technology to help traditional agricultural cooperatives compete in the digital age, which is intended to drive industrial and rural revitalization in four impoverished counties.
The intelligent system uses sensors and other equipment powered by our technology to monitor, collect and analyze farm-specific data that farmers can use to inform their production and quality control decisions. Cooperative associations and farmers can access the data through a mobile app. Having accurate, precise, real-time data about air temperature, humidity, soil quality and insects at their farms helps farmers determine the best times to plant and harvest and how to irrigate and fertilize more efficiently. The expected results: increased crop yields, reduced environmental impact and income growth for farmers and agricultural cooperatives. As of April 2021, the smart system has been deployed at a mango farm and red rice field in two rural counties.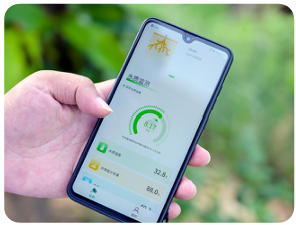 The 5,000 farmers who are projected to participate in this program will also be provided with training to improve their skills in e-commerce operations, marketing and promotion, brand building and supply chain management.
Similarly, farmers in India are using the Wireless Reach funded FarmPrecise mobile app to improve various aspects of their farming operations, help reduce risks to their crops related to climate change and weather uncertainty and increase their incomes. Developed by Watershed Organisation Trust (WOTR), this mobile app empowers farmers with personalized information for making decisions that are appropriate, timely and beneficial for their specific farm, crops, business and the environment. The objective of the mobile app is to help reduce costs, increase crop yield, mitigate risks from erratic weather and promote farming practices for long term environment and livelihood sustainability.
Farmers enter information about their crops, soil and sowing dates into FarmPrecise. The app then uses that information to generate advisories tailored to each farmer's crops and farm-specific conditions. Advisories provide guidance for good f ield management and environmentally friendly practices from irrigation to pest management to which fertilizers to use and recommended doses. FarmPrecise provides five-day weather forecasts to help farmers plan, and it responds to changes in weather conditions with updated weather-based advisories.
Among the app's most popular features are a diary for accurately tracking income and expenses, a community forum to ask questions and commodity prices from various agricultural markets that enable the farmer to decide when to sell their produce to obtain the best price. The user-friendly features are driving engagement and usage has increased over two-fold in a year.
FarmPrecise is currently deployed in three states in India — Maharashtra, Telangana and Madhya Pradesh — is available in four languages, provides advisories for 25 different crops and has been downloaded more than 48,000 times.
Learn more in Qualcomm's 2021 Corporate Responsibility Report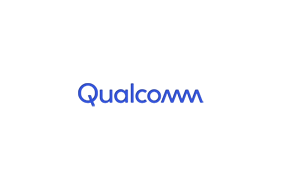 Qualcomm Inc.