Published 04-15-22
Submitted by Qualcomm Inc.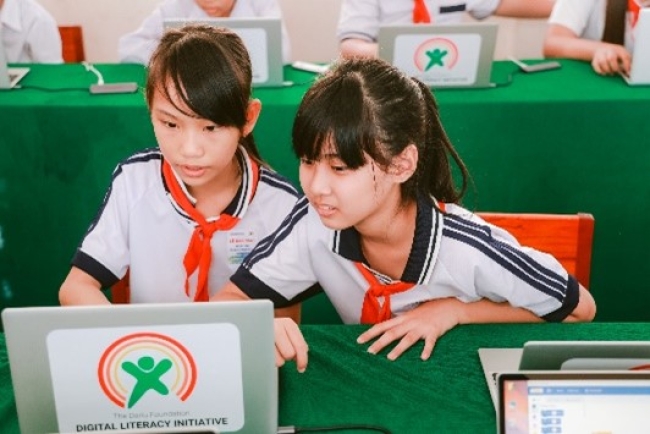 HANOI, Vietnam, April 15, 2022 /CSRwire/ – Qualcomm Incorporated, through its Qualcomm® Wireless Reach™ initiative, and The Dariu Foundation today announced their collaboration on the Vietnam Forward program, which aims to advance digital literacy and competencies in science, technology, engineering and mathematics (STEM) among youth.
Vietnam Forward is a program that provides students with access to Always On, Always Connected computers powered by Qualcomm's Snapdragon® compute platforms and equipped with mobile LTE capabilities to ensure a continuous connection to the Internet with 4G/LTE. Always On, Always Connected laptops are bridging the digital divide across Vietnam using Qualcomm-enabled technologies to reimagine the way students learn and educators teach by bringing the modern classroom to life and enabling a world where all learners are intelligently connected from the home, the classroom, or virtually anywhere. Approximately 100,000 primary-level and secondary-level students at 80 rural schools have been equipped with the technical building blocks to develop workplace skills needed for economic self-sufficiency. Students are learning to code in class and with a code club membership, they take devices home to work on collaborative computer programming-based assignments. Several student innovations have recently been recognized in regional coding competitions
More than 6,000 educators indicated increased self-confidence in teaching coding proficiencies as a result of their participation in professional development trainings. And based on classroom competency exams, 90% of students developed digital skills and competencies in STEM that can lead to increase employment opportunities. Students also reported feeling more confident and interested in STEM, enhancing their opportunity to apply the newfound skills acquired by using the Always On, Always Connected laptops to invent prototype solutions to real-world problems.
In reflecting on the program, ST Liew said "At Qualcomm, we believe that providing access to wireless technologies can significantly improve people's lives. This is particularly relevant in Vietnam where we recognize the goals of advancing the country's digital transformation and we see the role that we can play in doing so. Vietnam Forward is just one of the many programs that Qualcomm has initiated in leveraging our technologies to reimagine the way the world learns and teaches," ST Liew, Vice President of Qualcomm Technologies, Inc. and President of Qualcomm's business in Taiwan and South East Asia.
Qualcomm's collaboration with The Dariu Foundation has been critical to the program's success. Hanh Nguyen, General Manager of The Dariu Foundation shared his thoughts on the program's impact for these students, "With the advanced Always On, Always Connected laptops powered by Qualcomm's latest technologies, we can provide the students with STEM skills, including coding, computer science, and cyber robotics, as part of our program to bringing quality education to students wherever they are and whatever their economic status, providing them equal opportunity for learning. With uninterrupted connectivity, coding instruction, and ongoing teacher support, students are empowered to succeed in the digital world and getting ready to pursue education and careers in STEM-related fields."

About Qualcomm Technologies, Inc.
Qualcomm is the world's leading wireless technology innovator and the driving force behind the development, launch, and expansion of 5G. When we connected the phone to the internet, the mobile revolution was born. Today, our foundational technologies enable the mobile ecosystem and are found in every 3G, 4G and 5G smartphone. We bring the benefits of mobile to new industries, including automotive, the internet of things, and computing, and are leading the way to a world where everything and everyone can communicate and interact seamlessly.
Qualcomm Incorporated includes our licensing business, QTL, and the vast majority of our patent portfolio. Qualcomm Technologies, Inc., a subsidiary of Qualcomm Incorporated, operates, along with its subsidiaries, substantially all of our engineering, research and development functions, and substantially all of our products and services businesses, including our QCT semiconductor business.
About Wireless Reach Program
Wireless Reach invests in sustainable programs that demonstrate innovative uses of wireless technology to strengthen economic and social development globally. Our programs foster entrepreneurship, aid in public safety, enhance the delivery of health care, enrich teaching and learning, and improve environmental sustainability. Since 2006, Wireless Reach has benefitted more than 24 million people.
Snapdragon is a product of Qualcomm Technologies, Inc. and/or its subsidiaries. Qualcomm, Snapdragon and Wireless Reach are trademarks or registered trademarks of Qualcomm Incorporated.
About Dariu Foundation
The Dariu Foundation is a non-governmental organization established in Switzerland in 2002 and officially operating in Vietnam in 2007. Our mission is to enhance the capacity and living standards of low-income households by providing microfinance services and educational support. Since our first mobile classroom in 2011, The Dariu Foundation has loaned laptops to 160 schools and supported provinces train nearly 10,000 teachers in programming languages. Since then, more than 1 million students have been trained in digital skills (informatics and programming) in Vietnam.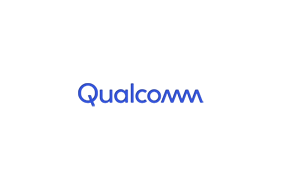 Qualcomm Inc.