Published 04-14-22
Submitted by Qualcomm Inc.

As featured in Qualcomm's 2021 Corporate Responsibility Report
We believe that climate change is a serious environmental, social and economic threat that calls for immediate and concerted action among all sectors of society. That's why, in 2021, we expanded our commitment to reducing our operational greenhouse gas (GHG) emissions in our value chain and ensured our new targets were aligned to the latest climate science by committing to and joining the Science Based Targets Initiative's Business Ambition for 1.5°C and the United Nations' Race to Zero. Specifically, adding on to our existing 2025 greenhouse gas reduction goal, we set three new ambitious, long-term targets:
To reduce absolute Scope 1 and 2 GHG emissions by 50% by 2030 from 2020 base year
To reduce absolute Scope 3 GHG emissions by 25% by 2030 from 2020 base year
To reach net-zero global operational GHG emissions for Scopes 1, 2 and 3 by 2040
Balancing these ambitions while also growing a global company demands forward thinking. Our three-part emissions mitigation strategy to meet these targets includes transitioning to renewable energy top operational footprint regions via long term Power Purchase Agreements (PPAs), decarbonizing our operations through the replacement of high global warming potential gases in our manufacturing processes and reducing natural gas usage at our San Diego, California headquarters, and a minimal amount of Renewable Energy Credits (RECs) and carbon offsets for residual emissions.
We've already begun implementing this strategy. In 2021, we signed a 10-year renewable energy agreement with Shell Energy North America (US), L.P. (Shell Energy). The deal provides for us to secure approximately 115,000 megawatt-hours of 100% renewable energy annually to power our headquarters campus in San Diego, reducing our Scope 2 GHG emissions.
Further, as part of our efforts to reduce our direct GHG emissions, we successfully completed the test phase of a Plasma Enhanced Chemical Vapor Deposition (PECVD) chamber clean project. The project, conducted at our German manufacturing facility, replaces high global warming potential gases used in our processes, such as sulfur hexafluoride (SF6) and nitrogen trifluoride (NF3), with a Fluorine-based gas mixture that has a global warming potential of zero, thereby greatly reducing our direct Scope 1 GHG emissions. With the test phase complete, we plan to implement the gas replacement in all chamber clean processes at our German production site by the end of 2022.
While we have set longer-term goals, we are continuing to make progress on our path to achieving our 2025 GHG reduction goal. Through 2021, we've reduced our Scope 1 and 2 GHG emissions by approximately 20%, and we achieved The Climate Registry's (TCR) Climate Registered™ Platinum status for our annual verified GHG emissions reporting.
As water sources around the world become increasingly stressed, we are acutely aware of the need to treat water as the precious resource it is. Primary uses of water in our direct operations include: 1) employee use for sanitation and hygiene; 2) industrial use in cooling towers and chilled water systems to provide air conditioning to office buildings, labs and data centers; 3) irrigation for drought resistant and other landscapes; and 4) manufacturing processes. We prioritize regularly monitoring our water footprint, finding new ways of conserving water and achieving our water reduction goals.
With the acquisition of RF360 Holdings Singapore Pte. Ltd. (RF360), which included three manufacturing facilities, we saw an increase in water withdrawals for the Company. In response, we conducted water audits at each manufacturing facility to improve our knowledge and map how water is used throughout the facilities.
In our non-manufacturing facilities, we make our greatest gains in water conservation by using recycled water instead of potable water for irrigation and our cooling plant systems whenever possible. In fact, we decreased our freshwater dependency at our San Diego headquarters by 58% from 2016 to 2021 by expanding our recycled water system. These improvements help reduce our dependency on potable water and increase resiliency in our operations. We are also implementing recycled water solutions at other facilities.
In our value chain, recycled water offers an important pathway for reducing water intensity in semiconductor manufacturing operations. A significant amount of water that our suppliers use in their operations is ultra-pure water (UPW), which is water that is thousands of times purer than drinking water. The primary use of UPW in manufacturing is for water cleaning, rinsing and surface conditioning.
We expect our manufacturing suppliers to reduce water waste and to treat wastewater according to regulatory standards prior to any discharge or disposal. Because semiconductor processing is water intensive, we work closely with the suppliers that make our integrated circuit products to promote efficient water use. We ask our key semiconductor manufacturing suppliers to report their water use via the Carbon Disclosure Project (CDP) Water Disclosure Survey or the RBA Environmental Reporting Initiative and 100% of these suppliers have clear goals and/or programs for reducing water withdrawal.
Learn more in Qualcomm's 2021 Corporate Responsibility Report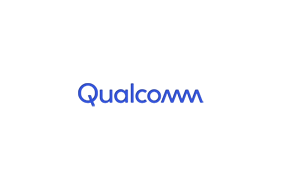 Qualcomm Inc.