Published 04-14-22
Submitted by MENTOR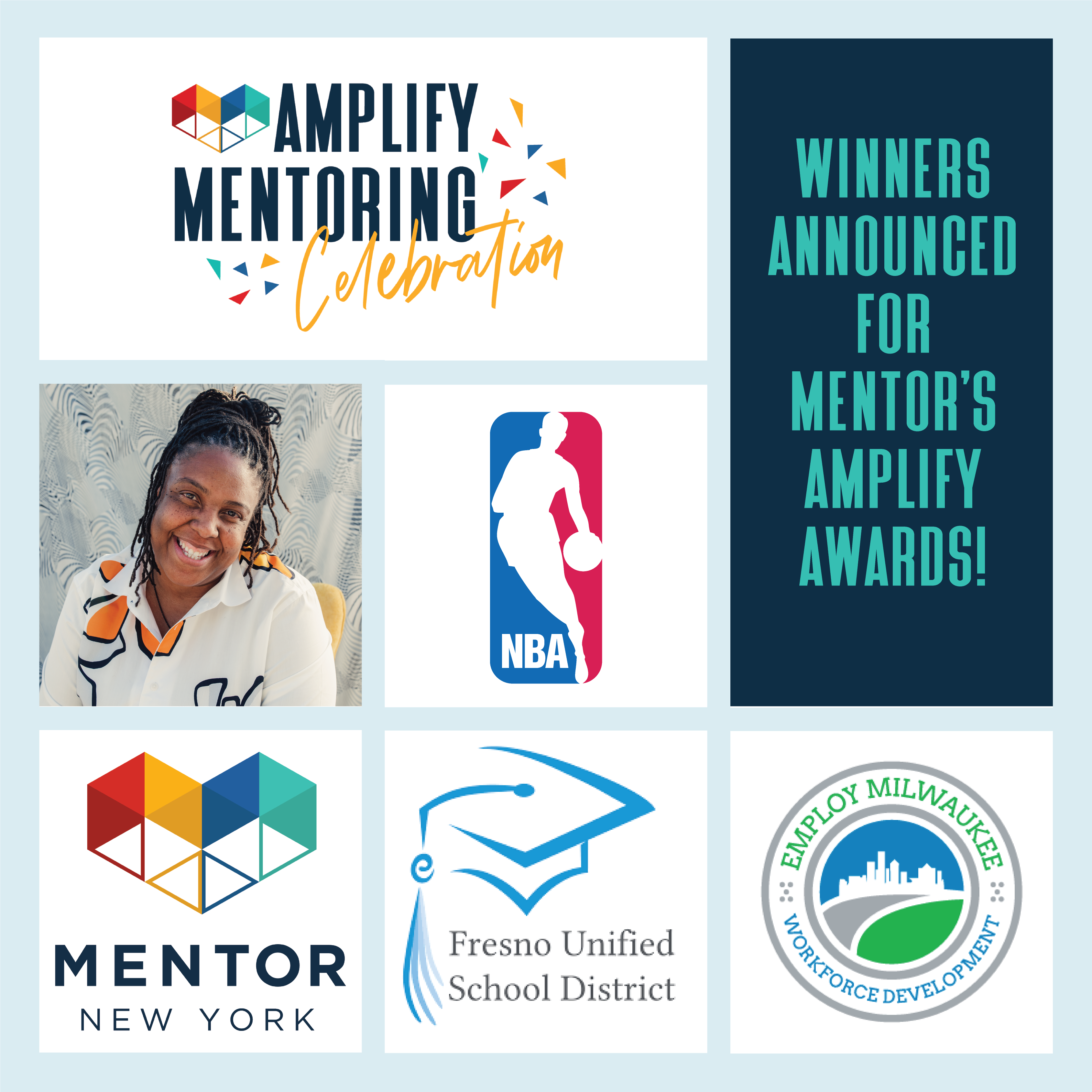 BOSTON, April 14, 2022 /CSRwire/ - MENTOR, the unifying champion for the mentoring movement, today announces its Amplify Award Winners -- individuals, organizations, school districts, and corporations from across the nation that exemplify the diversity, breadth, and depth of today's mentoring movement. Awardees will be recognized at MENTOR's Amplify Mentoring Celebration in New York City on April 28, 2022, commemorating the organization's more than three decades of building, expanding, and elevating youth mentoring.
MENTOR CEO David Shapiro says, "MENTOR has always been centered on both influencing and serving the innovators and changemakers who put relationships with young people at the center of their impact. For that reason, we celebrate this milestone in field- and movement-building by honoring key partners who make relationships a reality and show us the way to accelerating our collective progress in closing the mentoring gap for the one in three young people growing up without a mentor. And as we look forward to the next three decades and beyond, we are inspired by the innovative and bold thinking of these exemplars of the movement. Together, we can influence and work alongside individuals, policy makers, organizations, schools, and employers to ensure all of our young people are heard and supported and can strive and thrive everywhere throughout their development."
Each award reflects significant leadership and innovation as represented by one of MENTOR's core strategic pillars: Fostering Local Leadership, Expanding the Movement, Prioritizing Quality, and Influencing Systems. Awards will be presented to the honorees by key partners who represent meaningful investment and commitment to the work of each category.
Award Winners and Presenters
Fostering Local Field Leadership Honoree: MENTOR New York
Presented by: EY
This award recognizes a MENTOR Affiliate that demonstrates outstanding ability to expand the quality and quantity of mentoring in their region and contributes to the Affiliate network and movement nationally.
Since 1993, MENTOR New York has leveraged its expertise in relationship development and program management to advise and train partners about how to start, manage, and improve quality youth-facing programs. This has resulted in successfully training over 1,500 individuals annually and supporting nearly 1,000 communities, schools, companies, and organizations providing mentoring services. In 2018, the organization opened an office in the Western New York region, officially expanding services to serve the entire state of New York. Today, MENTOR New York continues to scale its impact by providing services to and building partnerships with companies, schools, and organizations. "This recognition affirms the role MENTOR New York can play in this movement as a thought partner and resource for the leaders working to take mentoring to scale. We know that adults who understand how to share power and elevate youth voice with the cultural competencies and humility needed can be transformative in young people's lives and in their community," said Brenda Jimenez, CEO of MENTOR New York. "Ensuring we have sustainable organizations with competent leaders sets the foundation for long-lasting impacts in our communities fueled by mentoring relationships wherever young people live, learn, work, and play."
The award is presented by EY, a long-time corporate partner in the mentoring movement with deep engagement, award-winning programming, and a focus on people, team-building, and coaching in the workplace. EY has also worked to have representation across MENTOR's Affiliate network on local boards.
Expanding the Movement Honoree: NBA
Presented by: Nike
The Expanding the Movement Award recognizes an organization that displays significant investment in using its platform to elevate the critical importance of mentoring and enlists others to join the movement to ensure all young people have access to mentoring relationships. The NBA has demonstrated an ongoing commitment to promoting, supporting, and advancing youth mentoring by investing its time, talent, and resources in countless ways over almost a decade, including recruiting 50,000 mentors in partnership with MENTOR and My Brother's Keeper Alliance -- more than doubling their original goal.
"The NBA is proud to support MENTOR and their diligent work to invest in young people," said NBA President of Social Responsibility and Player Programs Kathy Behrens. "We're humbled by this recognition and look forward to building upon our longstanding collaboration to promote mentorship and help create opportunity for youth across the country."
The award is presented by Nike, a powerful leader in fueling the mentoring movement. Nike has invested in a range of MENTOR's tools for connecting potential volunteers to quality mentoring programs across the country and beyond, beginning with its Equality Campaign. Most recently, Nike highlighted MENTOR and mentoring in its Nike Give campaign.
Prioritizing Quality Honoree: Dr. Torie Weiston-Serdan
Presented by: Bank of America
The Prioritizing Quality Award recognizes an individual or an organization that identifies, promotes, and drives the implementation of evidence-based practices along with community wisdom to increase the quality of mentoring relationships for young people. The recipient of this award, Dr. Torie Weiston-Serdan, is a preeminent scholar and practitioner in the youth mentoring field. The author of Critical Mentoring: A Practical Guide – which has become the handbook for culturally sustaining youth work –and founder & CEO of the Youth Mentoring Action Network, Weiston-Serdan has dedicated her career to leveraging justice and equity mentoring. She works extensively with other community-based organizations, specializing in training mentors to work with diverse youth populations including Black, Latinx, LGBTQQ, first-generation college students, and low-income youth. As a scholar, she examines how marginalized and minoritized youth are served by mentoring and youth development programs. Weiston-Serdan is one of the founding board Members for MENTOR CA and currently serves on the boards of The California Endowment, Give Build Share, Big Brothers Big Sisters LGBTQ National Advisory Council, and the Research Board of the National Mentoring Resource Center. "I feel so honored and affirmed by this award," says Weiston-Serdan. "It's an amazing feeling to be celebrated by my community of colleagues. This is an award I will certainly cherish."
The award is presented by Bank of America, a steadfast MENTOR partner for almost two decades and a key investor in jobs and mentoring opportunities for youth that implements mentoring programs and training throughout its workforce.
Influencing Systems, Education Honoree: Fresno Unified School District
Presented by: American Student Assistance (ASA)
The Influencing Systems, Education Award recipient is the Fresno Unified School District (FUSD) which exemplifies the relationship-centered schools model through a district-wide mentor program that serves more than 4,000 K-12 students annually. The district is able to serve these students through several innovative mentoring approaches coordinated by a district office and leader focused on meeting students' relationship needs: one-on-one, group, e-mentoring, and peer mentoring programs. The district also collaborates with local partners and community groups including Every Neighborhood Partnership, Hand in Hand, Street Saints, and Fresno State University to bring students dynamic mentoring experiences. During the pandemic, the district displayed innovation by implementing e-mentoring programs, including a peer model where high school juniors and seniors mentored middle school students. The students connected more than 750 times a year, completing nearly 500 activities together.
FUSD's Mentor Coordinator Darrin Person says, "Thank you, MENTOR. At Fresno, we were able to build a program from serving 256 students 13 years ago to now serving more than 4,000 students. This is because investments were made in mentoring, and it's with ongoing support that we will continue to amplify mentoring in the state of California and serve as a model for other districts."
The award is presented by American Student Assistance (ASA), a national nonprofit that provides digital tools and resources for middle and high school students to learn about careers and navigate education-to-career opportunities. ASA has been a lead multi-year investor and partner in a range of MENTOR's work in education and early career exposure, most notably the relationship-centered schools design work currently piloting in six school districts across the country.
Influencing Systems, Workforce Honoree: Employ Milwaukee
Presented by: Schultz Family Foundation
The Influencing Systems, Workforce Award recipient is Employ Milwaukee.
When looking for ways to increase retention, enhance work placements, and provide more support to the youth they work with, Employ Milwaukee adjusted their approach to include structured mentoring training for supervisors. In partnership with MENTOR Greater Milwaukee, Employ Milwaukee has reached over 600 youth, providing training to both young people and supervisors through MENTOR's signature Connect|Focus|Grow curriculum. Other innovative programs include Summer Jobs and Beyond, which places career coordinators in high schools to provide financial literacy, social-emotional, and STEM education skills, creating the bridge that many students need between high school and postsecondary education or employment.
Employ Milwaukee CEO Chytania Brown says, "Employ Milwaukee is delighted to be selected as a MENTOR Amplify Award winner. We recognize that young people are not only our future but also our present. We count it a privilege to help onboard young people into the workforce to secure valuable work experience, earn income at an early age, and grow in the process of stewardship of their lives. This is best achieved through intentionality to ensure success and we see that through linking mentoring into our workforce development efforts."
The award is presented by the Schultz Family Foundation. The Schultz Family Foundation's philanthropic priorities include building young people's social capital and changing employer practices around hiring, support, and advancement to make opportunities attainable and accessible to all young people. This focus led to the Schultz Family Foundation's visionary and committed investment in MENTOR's influence work, tool development, and local implementation and scaling at the intersection of mentoring and workforce development.
To learn more about the Amplify Mentoring celebration and award recognitions on April 28, stay tuned to MENTOR's social media.
ABOUT MENTOR
MENTOR is the unifying champion for expanding the quality and quantity of mentoring relationships across the United States. MENTOR was created more than 30 years ago to expand opportunities for young people by building a youth mentoring field and movement. The result: a more than 10-fold increase in young people in mentoring relationships. Today, MENTOR is the expert voice representing a movement that meets young people everywhere they are – from schools, to workplaces, and beyond. MENTOR operates in collaboration with 25 Affiliates providing local servant leadership and expertise across the nation, with several more in development.
###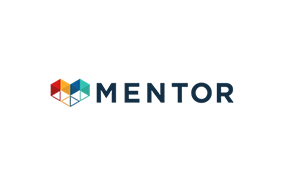 MENTOR
MENTOR
MENTOR is the unifying champion for expanding the quality and quantity of mentoring relationships across the United States. 30 years ago, MENTOR was created to expand  opportunities for young people by building a youth mentoring field and movement. The result: a more than 10-fold increase in young people in structured mentoring relationships. Today, MENTOR is the expert voice representing a movement that meets young people everywhere they are – from schools, to workplaces, and beyond. MENTOR operates in collaboration with 25 local Affiliates across the country. For more information, visit mentoring.org.
More from MENTOR