Published 03-29-22
Submitted by Qualcomm Inc.

As featured in Qualcomm's 2021 Corporate Responsibility Report
We begin our planning each year by conducting a global needs assessment on training to better understand and address employee development needs. The assessment is designed to identify top themes across professional, leadership and technical domains. In the 2021 survey, managers and leaders expressed great interest in developing their skills around motivating and engaging employees, influencing others, and coaching and mentoring. Engineers highlighted 5G as a top technical training focus area. Having this insight enables us to provide employees with immediate resources for their self-identified development needs and design new programs that matter most to them.
Through all our development opportunities, we encourage employees to follow a 70-20-10 approach to professional development: challenging assignments and learning on the job (70%), developmental relationships such as mentoring (20%) and coursework and training (10%).
We prioritize training and development that keeps our engineers aligned with technology evolutions in our industry and ramps up their skills in relevant domains. In 2021, we surveyed our engineers to identify their detailed learning requirements and then used the findings to create a strategic skills development program. We culled resources and content from inside and outside our Company and engaged third-party best-in-class subject matter experts to provide additional information and documentation. Delivered via instructor-led online training sessions and self-paced learning modules, the training quickly enables our engineers to keep pace with new and evolving technologies and architectures that are of strategic importance for our Company's product roadmaps.
Qualcomm's Accelerate Program helps first-time managers and new leaders at Qualcomm to develop skills and knowledge that accelerate their readiness to manage and lead. Launched in 2021, the program is provided through a foundational eLearning module with content grounded in Qualcomm's Manager Expectations; in-person courses and live webinars on topics such as communication, performance management and recognition; and opportunities to apply the learning and practice conversations that they'll encounter as a manager. Accelerate is globally available and customized locally to ensure that each region's unique elements are addressed. We have seen a very positive response and impact from the over 1,100 global managers that have participated in the Accelerate program, with 95% of attendees saying that they would recommend the course to other new managers.
Mentoring is a vital component of career development at Qualcomm. Our Mentoring Matters program, which launched in 2021, enables mentors and mentees to create powerful mentoring experiences as part of their career journey. The program includes an interactive, self-driven eLearning course and practice forums to build mentor and mentee capabilities. The program also provides resources such as mentor and mentee best practices and systems and platforms for managing the relationship.
Additional resources support Human Resources professionals and leaders at the director level and above to create organization-level mentoring programs, such as a step-by-step playbook for creating a mentoring program and discussion forums to increase collaboration. With over 1,900 employees who have viewed the resources to date and 1,600 employees who have participated in the mentor and mentee forums, the Mentoring Matters initiative has positively contributed to an increased number of mentoring relationships at Qualcomm. Both mentors and mentees have expressed that engaging in mentoring greatly benefited their career growth.
Our Qualcomm Wireless Academy (QWA) is a robust program that offers training on the latest wireless technologies, ensuring all of our employees have the knowledge they need to help our Company lead. The extensive 5G training course catalog includes courses for every level of learner, from non-engineers and business support to seasoned wireless engineers. The training is based on 3rd Generation Partnership Project (3GPP) standards and is developed and delivered by our internal technology experts. It is provided in a variety of formats, including instructor-led, eLearning and course books.
Learn more in Qualcomm's 2021 Corporate Responsibility Report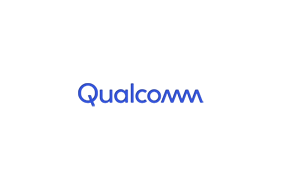 Qualcomm Inc.