Published 03-18-22
Submitted by International WELL Building Institute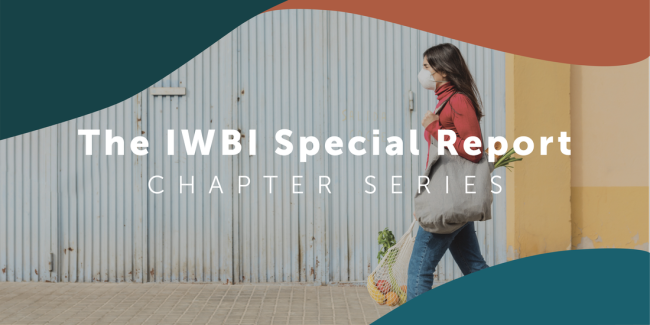 The IWBI Special Report Chapter Series: "China: Doubling Down on Better Buildings for Better Health"
by Xue Ya, Yi (Zoe) Xia, Yan Zhang, Tony Armstrong, Yan Tai
In 2021, IWBI released an in-depth report that lays out research approaches and specific operational strategies as the world continues to respond to the COVID-19 pandemic and prepares for acute health threats into the future. Prevention and Preparedness, Resilience and Recovery: An IWBI Special Report integrates proven strategies from the WELL Building Standard (WELL) and actionable insights garnered from IWBI staff and nearly 600 members of the Task Force on COVID-19 and Other Respiratory Infections.
We've been reposting chapters from the report to help highlight specific themes and insights. The IWBI Special Report Chapter Series continues with "China: Doubling Down on Better Buildings for Better Health," authored by Xue Ya, President, IWBI Asia, Tony Armstrong, WELL Faculty, Senior Vice President, IWBI Asia, Yan Tai, WELL Faculty, Senior Vice President, External Affairs, Yan Zhang, WELL AP, Senior Associate, IWBI Asia, Yi Xia, WELL Faculty, Senior Associate, IWBI Asia.
Excerpt republished from: Prevention and Preparedness, Resilience and Recovery: An IWBI Special Report
Despite the fact that COVID-19 was first detected in China, it largely managed to halt the spread of the virus within its borders. Beginning in August 2020, social venues such as movie theaters, shopping centers, restaurants and tourist sites throughout the country reopened. Moreover, the World Bank noted that China was the only major economy to achieve positive growth in 2020.
Without a doubt, an important part of China's successful response to COVID-19 resulted from sweeping government restrictions imposed at the national level—many of which may be hard to replicate in other countries. Social factors played a part as well. For example, wearing face masks carries less stigma among Chinese people than it does for the citizens of many Western nations. This is in large part because China endured the SARS epidemic between 2002 and 2003. Commentators have also connected America's cultural emphasis on individualism with its struggles to contain the virus—while contrasting this situation with a more collectivist mindset present in China.
Every country's approach to COVID-19 is shaped by its own distinct political, social and cultural considerations. As a result, no two nations can be expected to react in the exact same fashion…
Excerpt: Laying a Firm Foundation
China made a strong commitment to healthy buildings in the years preceding the emergence of COVID-19, particularly surrounding the importance of indoor air quality.
Between 2002 and 2003, the nation grappled with the SARS epidemic—which infected more than 5,000 people and claimed more than 300 lives. Like COVID-19, SARS was spread primarily through airborne respiratory droplets. And, in its aftermath, public health officials throughout China took steps designed to protect people from future outbreaks…
Country-wide Efforts
Researchers believe that centralized actions China taken at the country level helped to contain the virus transmission into 2021, though outbreaks in August driven by the Delta variant caused new lockdowns and mass testing. Front and center of such measures were the country's strictly followed guidelines on COVID-19 prevention and transmission. The findings in a study on China's methods to address COVID-19 by BioMed Central have shown that a nationwide well-synchronized system for case surveillance, rapid diagnosis and effective contact tracing and quarantine management largely contributed to reducing the original spread of the virus in China.
Excerpt: Standing Strong in Crisis
During the early months of the pandemic, many members of China's healthy buildings movement focused their efforts on helping communities adapt to and endure the crisis, especially around air quality standards. As scientific research revealed that the disease was primarily transmitted through respiratory droplets, reliance on direct ventilation methods such as operable windows became widespread throughout the country. In addition, high-performance, point-of-use air purification units became common items in offices, conference rooms and other shared public spaces as economic activity resumed.
Many in the healthy buildings community in China also acted swiftly to leverage the various health strategies implemented in buildings as part of the tools they utilized to fight against virus transmission. For months following the pandemic outbreak, IWBI's entire China team worked tirelessly with WELL projects across the country to help them communicate to all stakeholders the benefits of strategies implemented. Many other solution providers came forward with their expertise to help address specific issues. Carrier Global Corporation conducted a case study based on a COVID-19 incident in a restaurant in Guangzhou and issued a white paper in an effort to help guide proper HVAC use during a spread of infectious disease…
Excerpt: Building a Better—and Healthier—Tomorrow
Looking to a post-pandemic future, advocates for healthy buildings in China are well positioned to expand their impact. Between March 2020 and March 2021, organizations in China enrolled nearly 60 million square feet of real estate to pursue WELL certification. IWBI currently has projects applying WELL in nearly 100 countries around the globe. Such surging interest is an indication the people of China understand—perhaps now more than ever—that the physical spaces where we work, live, learn and play are vital to our health…
Conclusion
By making significant investments in policies, practices and places that seek to advance human health and well-being, China has positioned itself at the forefront of the world's healthy building movement. In coming years, as societies continue to assess the full impact of COVID-19, leaders in China can examine and document the precise role this movement played in mitigating the effects of the virus. With more robust and rigorous research, officials and advocates can create an even stronger case for expanding the use of healthy building practices—both in China and all across the globe.
Read the full section here.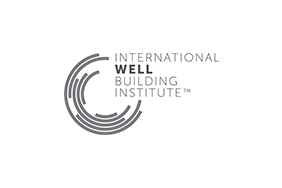 International WELL Building Institute
International WELL Building Institute
The International WELL Building Institute™ (IWBI™) is a public benefit corporation whose mission is to improve human health and well-being through the built environment. IWBI administers the WELL Building Standard™ (WELL) – a performance-based system for measuring, certifying, and monitoring features of buildings that impact the health and well-being of the people who live, work, and learn in them. IWBI was established pursuant to a Clinton Global Initiative commitment to improve the way people live by developing spaces that enhance occupant health and quality of life by sharing the WELL Building Standard globally. www.wellcertified.com
More from International WELL Building Institute