Published 03-17-22
Submitted by Qualcomm Inc.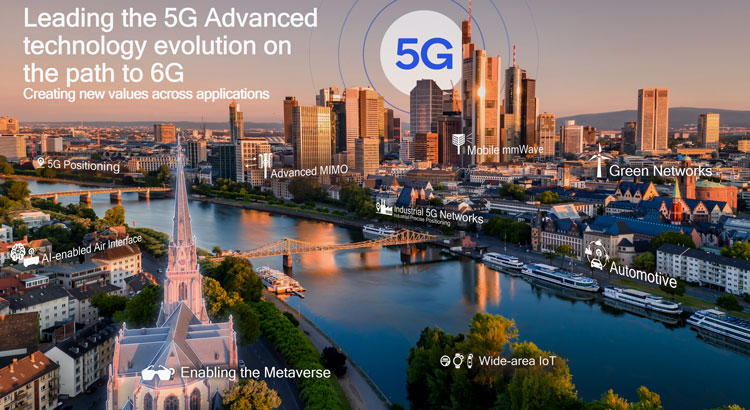 By Dr. John E. Smee | Senior Vice President, Engineering, Qualcomm Technologies
This week kicks off one of the most important events of the year for the mobile industry — Mobile World Congress in Barcelona (MWC22). The focus this year is on 5G Advanced, which starts the second phase of the 5G decade and will bring to the world a new wave of wireless innovations. Today, we are at the starting line of this evolution as the work for 5G Advanced Release 18 is expected to begin shortly.
To prepare, we have been conducting research in many areas of wireless, and we believe this work will ultimately bring us another step closer to 6G by the end of this decade. In this blog post, I'll walk you through 10 key wireless innovation areas that will fuel the 5G Advanced evolution toward 6G — five in the area of foundational air interface enhancements and five in 5G expansion into new applications and verticals. At the same time, I will also provide a short preview of our MWC22 technology demonstrations in each area. You can also see them in action at MWC22 YouTube playlist.
Five air interface enhancements for 5G and beyond
At Qualcomm Technologies, we have been driving the advancements of cellular air interface designs for many decades. Looking forward to 5G Advanced and the path to 6G, we continue to push the technology envelopes that can improve the overall performance and efficiency of the cellular system.
Below are the five areas of system innovations, not in any particular order, that our research teams have been working on.
1. Advanced MIMO Evolution
We continue to lead the technology curve of complex RF and massive MIMO antenna designs that can deliver new levels of performance, efficiency, and flexibility. This year, we have prepared three demos that showcase our longer-term research.
Subband full duplex (SBFD): our real-time OTA prototype in San Diego can now support simultaneous downlink and uplink transmissions, utilizing a single antenna divided into two subband panels. SBFD brings additional network capacity and lower latency communications.
Upper mid-band expansion with Giga-MIMO: we continue to make new spectrum bands viable for cellular communications. Giga-MIMO, which can utilize an order of magnitude more antenna elements than 5G massive MIMO, unlocking more wide-area bandwidth in the upper mid-band (i.e., 7—24 GHz).
Sub-THz lensed MIMO: a key vector for 6G is the utilization of new spectrum bands. This demo showcases how a lensed MIMO design can efficiently unlock wider bandwidths in the 100+ GHz spectrum to deliver 100s of Gbps throughput suitable for diverse use cases.
VIDEO: Advanced MIMO antenna design demo
2. Mobile mmWave technology evolution
The push for more efficient deployments and higher performance systems are the focus for the mobile mmWave technology evolution. We have three demonstrations that highlight our work in this area of research.
Intelligent 5G mmWave deployment: building on last year's demo, we've made significant progress with our machine learning (ML) and optimization-based approach to mmWave network planning. The tool evaluates different mmWave infrastructure options for the most cost-optimized deployment.
5G mmWave mobility enhancement: one key enhancement for the mmWave system is the shift to L1/L2-based mobility. It further enhances system performance for demanding use cases such as mobile virtual reality (VR).
mmWave spectrum sharing: we can achieve new efficiencies through more sophisticated spectrum sharing schemes by utilizing narrow beamforming, which put the spotlight on quality of service while delivering significantly higher network capacity for all users and set up a new paradigm of spectrum sharing in mmWave band.
VIDEO: Mobile mmWave enhancements demo
3. AI-enabled air interface
Looking forward at 5G Advanced and beyond, artificial intelligence will play an essential role in solving difficult wireless challenges. For MWC22, we have two OTA demonstrations that adopt machine learning techniques to bring new levels of air interface performance and efficiency.
Cross-node ML for channel state feedback (CSF): building on the system simulations last year, we have now implemented this new data-driven air interface design, targeting Release 18, in our OTA network. It reduces communication overhead that leads to improved capacity/throughput.
Cross-node ML for beam management: we have expanded our 5G mmWave OTA prototype to quantitatively showcase the benefits of ML-enabled beam management, which includes improved usable network capacity and extended device battery life.
VIDEO: AI-enabled Air Interface prototype demo
4. Green networks
One exciting new area in 5G Advanced Release 18 is the project on green networks, which focuses on increasing energy efficiency to help 5G become more sustainable. Our demonstration shows how cancelling out noise can make communications both faster and more energy efficient.
Super-QAM: using our novel technique, we show how we can cancel out noise in an iterative fashion enabling the use of higher order modulation for increased speed and efficiency. In particular, we demonstrate achieving an incredible 16k-QAM in sub-7 GHz spectrum in a lab setup as well as 1K-QAM in mmWave in a real-time OTA demonstration.
5. 5G positioning evolution
We continue to enhance the performance and efficiency of 5G positioning. Last year, we showcased wide-area positioning in our OTA testbed, and this year, we're taking precise positioning into the mmWave spectrum as well as down to narrower bandwidths for low-complexity IoT devices.
5G mmWave precise positioning: our OTA prototype shows that higher positioning accuracy can be achieved thanks to mmWave's wider bandwidths. mmWave positioning can also benefit a wide range of indoor and outdoor deployments such as manufacturing.
Narrowband positioning for 5G NR-Light (RedCap): utilizing a device-based positioning technique like multi-cell downlink angle of departure (DL-AoD), we can overcome the reduced time-domain resolution in narrowband devices to achieve more accurate positioning.
VIDEO: 5G positioning evolution demo
Five 5G expansion areas into new applications and verticals
We envisioned 5G to connect virtually everything around us, and we continue to introduce new capabilities that will optimize the expansion to new devices, services, and deployments. This year, we have selected five key innovation areas that exemplify our latest R&D efforts.
1. Enabling the metaverse
The metaverse is an ever-present spatial internet complete with personalized digital experiences that span the physical and virtual worlds, where everything and everyone can communicate and interact seamlessly. Our demonstrations show how our cutting-edge research is enabling the metaverse.
Boundless augmented reality (AR): with our prototype boundless AR system, we showcase our end-to-end latency optimizations across various radio conditions with the AR glasses communicating with the user's phone over Wi-Fi and the phone using 5G to communicate with the network server.
5G cloud gaming: to deliver rich interactive digital experiences, our OTA 5G sub-6 GHz system showcases not only our on-device 5G latency optimizations but also the Qualcomm 5G AI API for Gaming, which helps applications dynamically adapt to the radio and network conditions.
Cooperative sensing: understanding the physical world is a key requirement for the metaverse, and we're utilizing wireless systems to provide object sensing capabilities. In this demo, we are using mmWave, deployed for communications, to detect the environment including the location of "device-free" objects that do not have transmit or receive.
Secure services beyond data: the role of wireless in enabling the metaverse expands beyond data communications, and our vision is to optimize the wireless system for secure services beyond data such as positioning, ranging, and time-resiliency applications.
VIDEO: How Qualcomm's advanced wireless research is enabling the metaverse demo
2. Wide-area IoT expansion
Scaling down the 5G NR design for lower complexity IoT devices is one key evolution area that started in Release 17. Reduced Capability devices (RedCap), also known as NR-Light, will continue to evolve in 5G Advanced and beyond, supporting new features such as sidelink, positioning, and more.
5G NR-Light capacity: as the mobile ecosystem is preparing for the upcoming commercial deployment of 5G NR-Light, our system simulations show how a significant number of NR-Light devices can be supported in addition to wider bandwidth eMBB devices with a moderate use of network resources.
5G device mesh network for IoT: our OTA testbed shows how a mesh network can effectively extend coverage, enable connectivity for a large number of IoT devices through a single wide-area connection to the network, and enable 5G IoT deployments to be more cost efficient.
VIDEO: Enhanced wide-area IoT connectivity with 5G demo
3. Advanced automotive connectivity
For automotive, we are pioneering the use of ubiquitous 5G connectivity to the cloud, and Cellular-Vehicle to everything (C-V2X) connectivity among vehicles and infrastructure to improve safety, positioning, and services for the entire transportation ecosystem. This year, we have three demos showcasing the value 5G connectivity delivers.
Cooperative radar sensing: radar is a common sensor in vehicles that provides a good estimate of distance and velocity of moving objects. This demo shows how 5G cloud connectivity can be used to enable cooperative sensing between vehicles close to each other to improve range and performance.
Positioning with C-V2X RSUs (roadside units): positioning/localization is becoming increasingly important as we move toward autonomous driving. This demo shows how sidelink ranging with a single C-V2X RSU can be combined with Qualcomm Dead Reckoning to enable accurate positioning in GNSS-challenged scenarios.
Smart RSUs for traffic reporting: adding AI-based vehicle detection capabilities to RSUs allows vehicles with C-V2X to benefit from the network effect where additional benefit is accrued even when all vehicles in a vicinity do not have C-V2X capabilities. This demo shows how a smart RSU can share its perception with vehicles to enhance safety.
VIDEO: Advanced automotive connectivity demo
4. Industrial 5G networks
We continue to drive innovations that can meet the most stringent industrial system performance requirements, such as latency and reliability. This year, we are not only making enhancements to our OTA testbeds, but also setting up an innovation platform for end-to-end research for new verticals.
5G advanced for the smart factory: our latest smart factory setup combines AI for coordinated multi-point transmissions and 5G sidelink to connect even more devices in the factory of the future with 99.9999% reliability.
5G/6G innovation platform for new verticals: based in Lannion, France, our 5G private network testbed allows for end-to-end research and collaboration with partners on new verticals and use cases such as extended reality, industrial IoT (IIoT), drones, and mission-critical applications.
VIDEO: Industrial 5G networks demo
5. Industrial precise positioning
Precise positioning is another key enabler for Industry 4.0, where the 5G system can deliver both high-performance connectivity and centimeter-level device positioning. This has been implemented in our indoor testbeds for both sub-7 GHz-licensed and 60 GHz-unlicensed spectrum bands.
Sub-7 GHz positioning with ML: we expanded our IIoT testbed for positioning using the 3.5 GHz band. With machine learning and RF fingerprinting, we're able to improve positioning precision for challenging indoor industrial environments with obstructed line of sight and multipath.
60 GHz unlicensed positioning: we show precise positioning in 60 GHz for the dual benefit of better time and spatial resolution and ease of deployment, to empower industry globally with a common solution in an unlicensed frequency band for high-performance connectivity and positioning.
VIDEO: Industrial precise positioning demo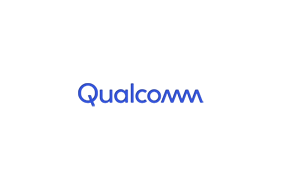 Qualcomm Inc.