Published 03-16-22
Submitted by Qualcomm Inc.
March 16, 2022 /CSRwire/ - U Mobile, the data-centric and award-winning telco, recently received a grant from the Qualcomm® Wireless Reach™ initiative, which aims to bring advanced wireless technologies to people and communities who need it most. In Malaysia, U Mobile will use the funds to provide remote healthcare services to Malaysians with the lowest 40% household income (B40 community).
Non-communicable diseases (NCDs) are the leading causes of death and morbidity among adults in Malaysia. A total of 8.1% of Malaysian adults have all three risk factors for diabetes, hypertension, and high cholesterol. Nearly 7.9 million individuals residing in rural areas in Malaysia have a low level of healthcare coverage. Rural settings often have a greater likelihood of undiagnosed NCDs cases, which could be attributed to inaccessible healthcare.
Qualcomm Incorporated and U Mobile will collaborate with DoctorOnCall, Malaysia's first and largest digital healthcare platform, to implement telemedicine for diabetes and hypertension services. Together, the parties will introduce a 24-month healthcare programme called SIHAT or Sistem Integrasi KeHidupan Antara Teknologi.
The SIHAT programme will monitor and manage diabetes and hypertension conditions of 100 participants in the target community using wirelessly connected medical devices like blood pressure monitors and glucometers. In addition, doctors will conduct live video teleconsultations with their patients on the DoctorOnCall's platform. These doctors will use Snapdragon-powered Always Connected PCs (ACPCs) and tablets. Low-cost mobile PCs and tablets powered by the Snapdragon® platform with embedded cellular connectivity will empower patients and medical staff to communicate from virtually anywhere. U Mobile's award-winning 4G network will facilitate the video consultation, ensuring a secure, stable, and positive patient experience.
The initiative launched in January 2022 and began with the recruitment process for SIHAT. In addition to remote healthcare management, SIHAT will also gather insights on the benefits of telemedicine and provide recommendations on how the services may be implemented on a broader scale. The research team of Monash University Malaysia will study the programme insights and eventually publish a research paper.
"U Mobile is honoured to receive the Wireless Reach grant, especially since we will be using the funds to help B40 Malaysians, particularly those who may be disabled or have mobility challenges, manage their health conditions remotely and seamlessly. This is very appropriate as we are still experiencing a pandemic. We are pleased to work with DoctorOnCall again for this initiative, a partner that we have conducted various 5G use cases in the past. U Mobile is delighted to unleash the unlimited potential of telemedicine by making technology and digital innovations meaningful, accessible and affordable for all," said Jasmine Lee, Chief Digital Officer of U Mobile.
"U Mobile's SIHAT is aligned with the Wireless Reach Initative's goal of leveraging advanced mobile broadband technologies to enable point-of-care devices to provide access to information, reduce costs, increase efficiencies, facilitate remote care in even the most resource-scarce settings, and better connect people to their health care providers. We look forward to seeing how the programme progresses, as well as the learnings from it, which can be used to develop remote healthcare in Malaysia further and leverage these learnings globally" said Ehsanul Islam, Vice President of Engineering, QUALCOMM Communication Technologies Ltd. in Qualcomm Southeast Asia.
For more information on SIHAT, the latest initiative between U Mobile and DoctorOnCall, visit SIHAT Infographic | DoctorOnCall.
About U Mobile
U Mobile, we want to help our consumers realise their Unlimited Potential. We make it our business to constantly innovate so that we can create products and services that our consumers value most. With our continuing commitment to expand our 4G network and roll out 5G powered innovations in various sectors, we are in the position to deliver an enhanced network and customer experience that will add unlimited fun and freedom to our consumers' lives. For more information on U Mobile's products and services, please visit www.u.com.my or contact U Mobile's customer service at 018-388 1318.
About Qualcomm
Qualcomm is the world's leading wireless technology innovator and the driving force behind the development, launch, and expansion of 5G. When we connected the phone to the internet, the mobile revolution was born. Today, our foundational technologies enable the mobile ecosystem and are found in every 3G, 4G and 5G smartphone. We bring the benefits of mobile to new industries, including automotive, the internet of things, and computing, and are leading the way to a world where everything and everyone can communicate and interact seamlessly.
Qualcomm Incorporated includes our licensing business, QTL, and the vast majority of our patent portfolio. Qualcomm Technologies, Inc., a subsidiary of Qualcomm Incorporated, operates, along with its subsidiaries, substantially all of our engineering, research, and development functions, and substantially all of our products and services businesses, including our QCT semiconductor business.
Qualcomm® Wireless Reach™ Initiative
Wireless Reach invests in sustainable programs that demonstrate innovative uses of wireless technology to strengthen economic and social development globally. Our programs foster entrepreneurship, aid in public safety, enhance the delivery of health care, enrich teaching and learning, and improve environmental sustainability. Since 2006, Wireless Reach has benefitted more than 20 million people.
Snapdragon is a product of Qualcomm Technologies, Inc. and/or its subsidiaries. Qualcomm, Snapdragon and Wireless Reach are trademarks or registered trademarks of Qualcomm Incorporated.
About DoctorOnCall
DoctorOnCall is Malaysia's first and largest online medical video-consultation platform that combines advanced video and voice technologies with the medical knowledge and experience of Malaysia's top doctors. They are a one-stop complete healthcare solutions provider with over 3 million visitors monthly on their website. DoctorOnCall's services include online medical consultation and e-prescription, online pharmacy, corporate and insurance subscription plans, specialists and allied medical booking services, preventive health management, labs and health screening.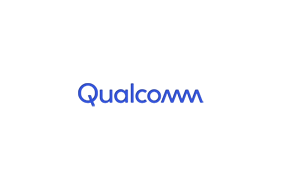 Qualcomm Inc.