Published 03-15-22
Submitted by Qualcomm Inc.
March 14, 2022 /CSRwire/ - STEM Next Opportunity Fund's Million Girls Moonshot today announced the inaugural class of its Flight Crew. The Flight Crew is a cohort of youth advocates, ages 13-18, who are committed to creating equity for girls in science, technology, engineering and mathematics (STEM) through elevating youth voices and inspiring their peers and fellow future STEM leaders. The group will support the mission of the Million Girls Moonshot, a STEM equity initiative that collaborates with a coalition of partners with the mission of engaging one million more girls in afterschool and summer STEM learning opportunities by 2025.
"With our Million Girls Moonshot, we firmly believe elevating youth voices is an irrefutable part of creating equity for young girls in STEM. The Flight Crew gives young people a platform to tell their stories and help guide the national conversation around equity in STEM," said Teresa Drew, deputy director of STEM Next and director of the Million Girls Moonshot.
The Flight Crew members will play an integral part in the Moonshot's advocacy efforts as youth ambassadors. Members will participate in six months of virtual programming to hone their leadership and advocacy skills, using their own experiences from afterschool STEM learning. To learn these skills, the Flight Crew will offer participants leadership development opportunities, public speaking experience, resume and interview coaching, access to scholarships and internships and mentor connections. Learn more about the 2022 Flight Crew members here.
"I am so excited to be a part of the Flight Crew. I am eager to learn how to share my story so I can inspire others and show them everything that is possible through STEM," said Amanda Gutierrez, member of the inaugural Flight Crew.
The Moonshot will work closely with its implementation partner, the Afterschool Alliance, to lead the Flight Crew. The Afterschool Alliance has been a longtime supporter of youth voices and operates a Youth Ambassador program of their own which helps young people amplify their voices and take action about the issues that matter most to them.
"For the Afterschool Alliance, supporting the Flight Crew aligns with our dedication to prioritizing youth voices. Through the Flight Crew, we hope to elevate young people as changemakers and advocates in the path to equity for girls in STEM," said Leah Silverberg, project manager and youth ambassador coordinator with the Afterschool Alliance.
"As sponsors of the Million Girls Moonshot, we continue to be amazed by the impact they're having on young women across the country", says Natalie Dusi, Manager, Government Affairs at Qualcomm Incorporated. "The Flight Crew is a great example of how they are celebrating youth voices to empower and inspire a more diverse pipeline of future STEM innovators."
Launched in 2020, the Moonshot is dedicated to reimagining who can engineer, who can build and who can make by leveraging the time spent beyond the classroom in afterschool and summer STEM learning opportunities. To achieve the ambitious goal of reaching one million girls by 2025, the Moonshot partnered with the robust 50 State Afterschool Network to empower and support afterschool and summer STEM programs in every state across the country. Even in the midst of pandemic-induced obstacles and virtual learning, the Moonshot effectively reached over 160,000 girls from 20,990 afterschool and summer programs in its first year.
About STEM Next Opportunity Fund
Created in the legacy of the Robert D. Noyce Foundation, the STEM Next Opportunity Fund (STEM Next) is dedicated to bringing high-quality STEM learning to millions of young people and closing the gender gap in STEM careers. As a national leader, strategic guide, policy advocate and investor, STEM Next is bringing about a transformative expansion of high-quality and inclusive STEM learning opportunities. By investing early in the lives of our children, we are transforming their lives and preparing them for the 21st century economy. Learn more at STEMNext.org. Connect with STEM Next on Twitter and LinkedIn. Learn more about the Million Girls Moonshot at milliongirlsmoonshot.org and connect on Twitter and Instagram.
Afterschool Alliance
The Afterschool Alliance is a nonprofit public awareness and advocacy organization working to ensure that all children and youth have access to quality afterschool programs. More information is available at www.AfterschoolAlliance.org.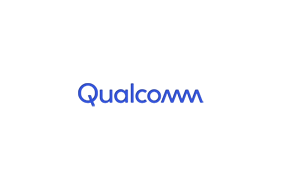 Qualcomm Inc.