Published 03-04-22
Submitted by Kaleidoscope Futures
The future will be better than you think – and the reason is that there is a breakthrough movement to regenerate nature, society and the economy, and it's gathering momentum. I call it THRIVING and I tell the positive story of this bubbling revolution in my book of the same title. But I won't lie – we are in a race for our lives. Our choices matter now more than ever. The decisions we make and the actions we take in the next 10 years will determine whether our life support systems break down or break through. In this short article, I summarise some of the most important lessons from the book.
What is THRIVING (and what is it not)?
Let's begin what Thriving is not. Thriving is not a denial of the scale and severity of the problems now facing the world. It is not an exercise in blind optimism in technology or other miracle-cure solutions. Nor is Thriving is a self-help book for spiritual enlightenment. It is not a "happy pill" for making the world's challenges magically disappear. At the outset, Thriving embraces the Stockdale Paradox, named after Admiral James Stockdale who survived seven years as a prisoner of war in Vietnam: We must confront the most brutal facts of our current reality yet always keep faith that we will prevail in the end.
Thriving is a real-world innovation agenda for turning our biggest global societal challenges into opportunities to thrive. It is an offer of pragmatic hope linked to purpose-driven creativity. Thriving is a way to make systems thinking more accessible and applicable. It is a "possibilist" book rooted in the power of transformational movements. Thriving strives to inform us about why change is necessary and how it happens in society. It aims to
counter prevailing despair and pessimism about the state of the world with hope and optimism. Thriving inspires with what change is possible and where it is already happening.
What will you learn from THRIVING?
The book sets out 36 elements of Thriving, including the 6 keys to thriving, derived from the science of living systems. It explores the 6 great transitions that are underway in nature, society and the economy, as we move from system breakdowns to breakthroughs. In nature, we see the transition from degradation to restoration of ecosystems, and depletion to renewal of resources. In society, we are moving from disparity to responsibility in communities, and disease to revitalization of health. And in the economy, we are shifting from disconnection to rewiring through technology, and disruption to resilience of institutions and infrastructure.
Using hundreds of examples, THRIVING demonstrates how the market is turning these 6 great transitions into business opportunities in the ecoservices and circular economies, the access and wellbeing economies, and the digital and risk economies. The book shows how to integrate Thriving into an organisation, by rethinking patterns through systems thinking, re-aligning partners through stakeholder engagement, renewing principles through values dialogue, redefining purpose through strategic goals, re-assessing performance through new metrics and redesigning portfolios through innovation. Finally, the book reflects on the characteristics of leaders for Thriving, including how they are more systemic, inclusive, strategic, caring, innovative and courageous.
What are key takeaways from THRIVING?
Among the key takeaways from THRIVING is that solving the biggest societal and environmental challenges is also business and society's biggest opportunity. But to achieve this, Thriving sets a more ambitious agenda than sustainability, aiming to be net positive, rather than less negative. This may sound intimidating or far-fetched, but Thriving is a journey and perfection is less important than the direction of travel. What's more, the keys to Thriving – including complexity, creativity, coherence, convergence, circularity and continuity – give us a set of criteria for assessing progress along the way.
It turns out that Thriving is not only good for nature, society and the economy, it is also good for business. By pursuing a Thriving strategy, risk is lower, reputation improves, resilience is built, resource efficiency increases, regulation is anticipated, recruitment and retention of talent improves, revenues are boosted, returns are higher, research and development is stimulated and a company's reason for being is clarified. Hence, there is a clear business case for Thriving, but it requires a long-term perspective and bold action. Thriving is what leadership looks like today.
Why does THRIVING give us hope?
I have never been more excited about the future in all my years working in the field of sustainable development. Yes, the challenges and risks are dire and urgent. But there has been a visible awakening, a palpable shift in consciousness in the past few years – among leaders and citizens, scientists and journalists, teachers and children. We have passed a tipping point from talking into action, from posturing into investment, from risk management into innovation scaling. The Great Reset is already underway. The butterfly effects are already rippling through the system.
There are three reasons why I am so hopeful. First, I am a student of complex living systems, and I see all the signs of a system in rapid positive transformation. Second, the millions of smart, passionate, resilient, motivated and inspired people working for a thriving future are creating a powerful movement for change. And third, I know that being hopeful and optimistic are the most effective ways to be in the world – and to make the world a better place. I am confident we will choose to thrive. And I invite you to join me in this exciting movement to regenerate nature, society and the economy.
--
Prof. dr Wayne Visser is a globally renowned thought leader on purpose-driven business. He holds the Chair in Sustainable Transformation at Antwerp Management School, supported by BASF, Port of Antwerp and Randstad. He is a fellow at the University of Cambridge Institute for Sustainability Leadership and head tutor on their Business Sustainability Management course. He has written 41 books and travelled to over 75 countries. For more information about Prof Visser and his latest book, Thriving: The Breakthrough Movement to Regenerate Nature, Society, and the Economy, visit his website on www.waynevisser.com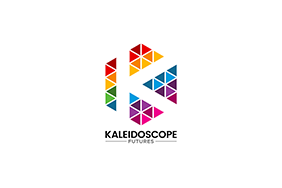 Kaleidoscope Futures
Kaleidoscope Futures
Kaleidoscope Futures is a think-tank, education and media company founded in Cambridge, UK, and focused on promoting a better and brighter future. Our aim is to help organizations and individuals to strengthen the breakthrough movement for thriving, to regenerate nature, society and economy.
More from Kaleidoscope Futures