Published 03-02-22
Submitted by Griffith Foods
Originally published on LinkedIn
As consumers look to expand their palates with plant-based proteins, innovation and variety are the name of the game in 2022.
What started with the humble veggie burger has become a worldwide sensation, driven by skyrocketing consumer demand. Plant-based innovation is here to stay, and it's taking up more of the plate than ever. Advances in processing will perfect the taste and texture of beloved beef and chicken substitutes, while opening the door for complex new red meat, poultry and seafood analogues.

In our newsletter, you'll gain key consumer insights, explore unique culinary concepts, learn about emerging themes across the food industry, and more!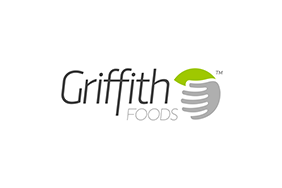 Griffith Foods
Griffith Foods
Griffith Foods is the caring, creative product development partner helping food companies meet the evolving needs of consumers while sustaining the planet. As a family business for more than 100 years, Griffith Foods is known for true, collaborative innovation. Our relationships with farmers, customers and others allow us to create delicious, nutritious foods that are better for people and better for the planet. Our people are united in advancing our purpose: "We blend care and creativity to nourish the world." For more, visit www.griffithfoods.com.
More from Griffith Foods