Published 02-25-22
Submitted by International Paper Company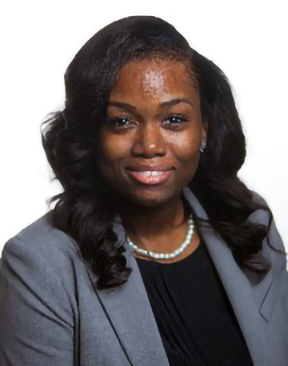 Interviewer: What does Diversity and Inclusion look like at International Paper?
Blanch: International Paper is a global company, and diversity looks different in every geography in which we operate. While diversity looks different, what is not different is recognizing and taking advantage of the diversity of experiences our employees bring every day by collaborating with them and being inclusive. Collaboration is the driver for what we do and inclusion is how we do it. This means how we approach achieving a diverse and inclusive workplace will reflect the values of IP and important regional and local norms. This is why we continue to broaden our understanding of diversity so that we can engage all employees globally – and across all job categories. Diversity extends beyond race and gender. We are leveraging diversity of thought and experiences to create the most innovative solutions for all our stakeholders. A diverse workforce and inclusive culture is helping us create long-term value. We are helping all employees understand that diversity is a driver for collaboration, and successful collaboration drives our company's success.
Interviewer: International Paper announced our Vision 2030 goals at the beginning of 2020, pledging to build a better future for people, the planet and our company. How is IP enhancing diversity and inclusion at the company using those goals?
Blanch: Through the goals, we're not only advancing our contributions to the circular, low-carbon economy, but we're building on our commitments to our people and communities, and diversity and inclusion is integral to that commitment.
Our Thriving People & Communities goal includes three targets, or metrics, that measure success. One of these targets is to reach 30% overall representation of women companywide, including 50% representation of women in salaried positions and 30% minority representation in U.S. salaried positions.
This representation metric is what we call a "lagging indicator," a measurable result after deliberate actions have been taken. This target is backed by a series of enterprise-wide "leading indicator," goals that inform our actions. These goals include:
Developing people capabilities
Increasing engagement
Developing diverse talent pools
Improving retention
Together, these goals, combined with diversity plans that are unique to each region and business/ at IP, serve as our roadmaps to building a better future.
Furthermore, our commitment to diversity and inclusion reaches beyond our workforce and workplace, it is embedded in the investments we make in our communities through volunteerism and strategic partnerships with both local charities and global NGOs.
Interviewer: Tell me more about the role diversity and inclusion plays in International Paper's community engagement strategy.
Blanch: Our goal for Thriving People & Communities includes a target to improve the lives of 100 million people. Achieving this target is dependent upon our community engagement strategy, which is centered on four critical community needs – Education, Hunger, Health & Wellness and Disaster Relief. Through these four signature causes, International Paper addresses basic needs, provides access, and helps to fill the gaps that enable underserved and vulnerable populations to build stronger, more resilient communities.
It is important to create opportunities for employees to be authentically involved with efforts to create lasting change in our communities. Philanthropy and volunteerism play a big role in that. Providing our employees with community engagement opportunities helps to create a greater sense of connection with their community. Further, many of our volunteer projects require teamwork and collaboration – important elements of inclusion and the overall employee experience.
Interviewer: Can you elaborate why it's important to include diversity and inclusion when we think about sustainability at IP?
Blanch: Our Vision 2030 goals take a comprehensive approach to sustainability. It's important to understand that for a company to be truly sustainable, it must broaden its definition of "sustainability" to include planet, people, and profit – what's known as "the triple bottom line." Diversity and inclusion are a critical component of our sustainability strategy, because a diverse workforce and inclusive culture will help us attract, engage and retain employees, which creates long-term value.
Interviewer: What is your favorite thing about Diversity and Inclusion at IP?
Blanch: I consider myself fortunate to have the opportunity to be a change agent in the diversity and inclusion space at IP. In my role, I am responsible for implementing the vision of a diverse and inclusive culture where all individuals are valued, engaged and contributing to company success. It's about creating a workplace that fosters a sense of belonging where employees are able to bring their best self to work and recognizing that diversity and inclusion is more than policies and programs.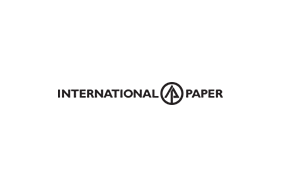 International Paper Company
International Paper Company
About International Paper
International Paper (NYSE: IP) is a leading global supplier of renewable fiber-based products. We produce corrugated packaging products that protect and promote goods, and enable worldwide commerce, and pulp for diapers, tissue and other personal care products that promote health and wellness. Headquartered in Memphis, Tenn., we employ approximately 38,000 colleagues globally. We serve customers worldwide, with manufacturing operations in North America, Latin America, North Africa and Europe. Net sales for 2021 were $19.4 billion. Additional information can be found by visiting InternationalPaper.com.
About International Paper - EMEA
In Europe, Middle East & Africa (EMEA), International Paper focuses on the production and marketing of fiber-based packaging and pulp, employing approximately 4,200 people. As a leading supplier of high-quality corrugated containers for a multitude of applications, we serve customers throughout the region from our network of two recycled containerboard mills and 23 box plants in France, Italy, Morocco, Portugal and Spain. Pulp production is centered in Gdansk, Poland. Other products available from International Paper in the region include Kraft linerboard and recycled containerboard, as well as pulp.
More from International Paper Company