Published 02-11-22
Submitted by International Olympic Committee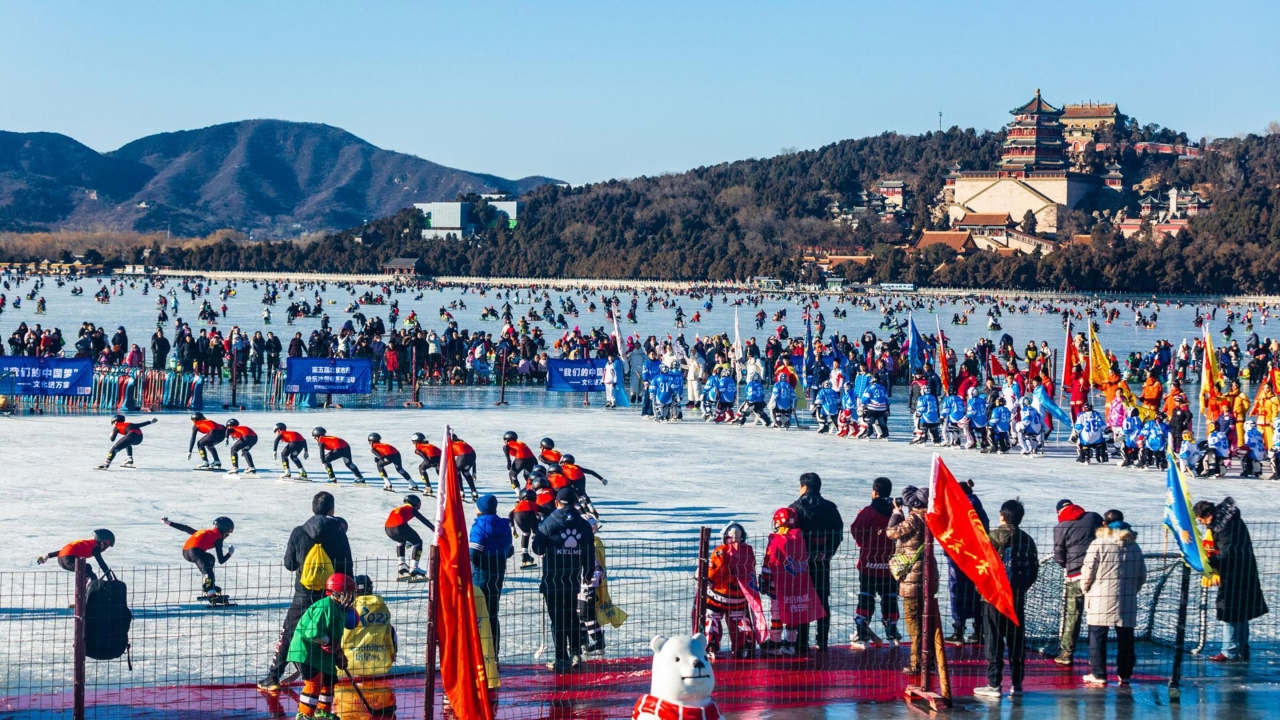 International Olympic Committee news
Hosting the Olympic and Paralympic Winter Games Beijing 2022 spurred the ambitious target to attract more than 300 million people across China to snow and ice activities, bringing healthier lifestyles to China's citizens and many opportunities for local and regional development.
A plan was put forward to boost investment in winter sports infrastructure, equipment manufacturing, tourism and winter sports education. By January 2022, the target figure had already been smashed, with over 346 million Chinese people engaging in winter sport since 2015, according to the National Bureau of Statistics of China.
Below are some facts and figures on how this was achieved.
Engaging the young generation
As the physical and mental health benefits of sport are widely recognised, organisers put an emphasis on reaching out to youth. Various programmes were launched to familiarise younger generations with winter sports.
By the end of 2021, almost 3,000 schools across the country had integrated winter sports into their curriculum, with theory-based classes sitting alongside practical sessions. Primary and middle schools in the cold north are incorporating winter sports into the physical education curriculum, with schools in areas with little or no snow promoting the "dry land" practice of winter sport.
As part of the National Popular Ice and Snow Season, several events have been designed especially for teenagers, including World Snow Day and the International Children Skiing Festival; the National Popular Ice and Snow Week, held during the winter holidays; the Youth Ice and Snow Winter Camp; and public welfare youth ice and snow activities.
There has also been a big effort to launch local winter sport youth clubs and youth leagues. For example, the Beijing Youth Ice Hockey League has become the largest in Asia, with 2,913 middle-school students participating in 2019, compared to 1,290 in 2018.
In 2019, the Beijing Inter-School Hockey League for Primary and Middle School Students held 325 games, involving 118 participating schools, 132 teams and more than 1,900 athletes.
Due to restrictions on sports venues enforced by the COVID-19 pandemic, some classes were conducted through websites and broadcasters, with more than 12 million and 1.7 million people participating respectively.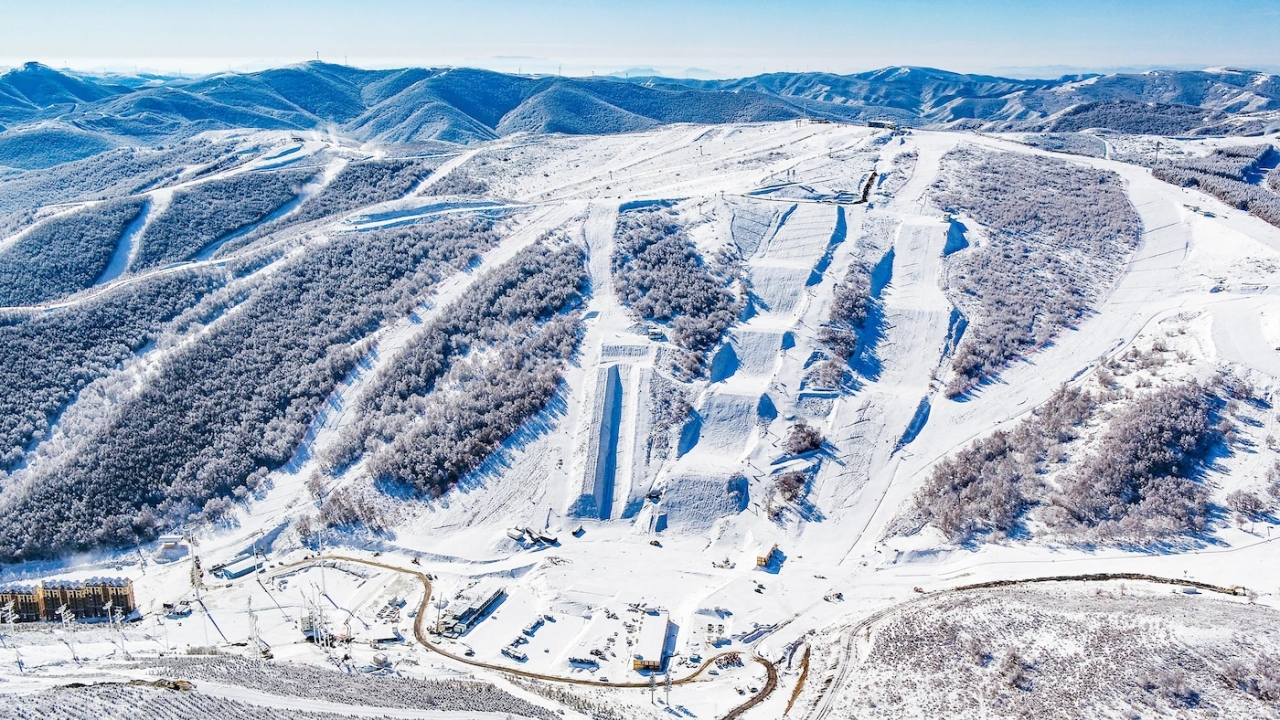 Development of ski resorts and lasting infrastructure
Beijing 2022 has provided an opportunity to expand high-quality winter sports facilities nationwide, with the support of both public and private investment.
The development of ski resorts and winter sports facilities has soared over the last few years. In 2014, there were only 460 ski resorts in China; by the end of 2019, that figure had jumped to 644. Currently, there are 803 indoor and outdoor ski resorts in China. Ski tracks are set to measure 3,500 kilometres and amount to 100 million square metres.
Cities of over 500,000 inhabitants have been encouraged to create new rinks by upgrading existing facilities or building new ones. Financial aid was provided and, for each new skating rink, skating monitors were trained and employed. The result has been an increase of 557 per cent in ice sport venues, from 157 in 2015 to 1,187 in 2020.
The infrastructure used to host the Games themselves will also leave a positive legacy. Many of the venues built for the Olympic Games Beijing 2008 have been repurposed to house winter sports for 2022, and all Beijing 2022 venues have a legacy plan in place. After the Games, they will continue to serve the local population throughout the year, and host national and international competitions such as World Cups and World Championships.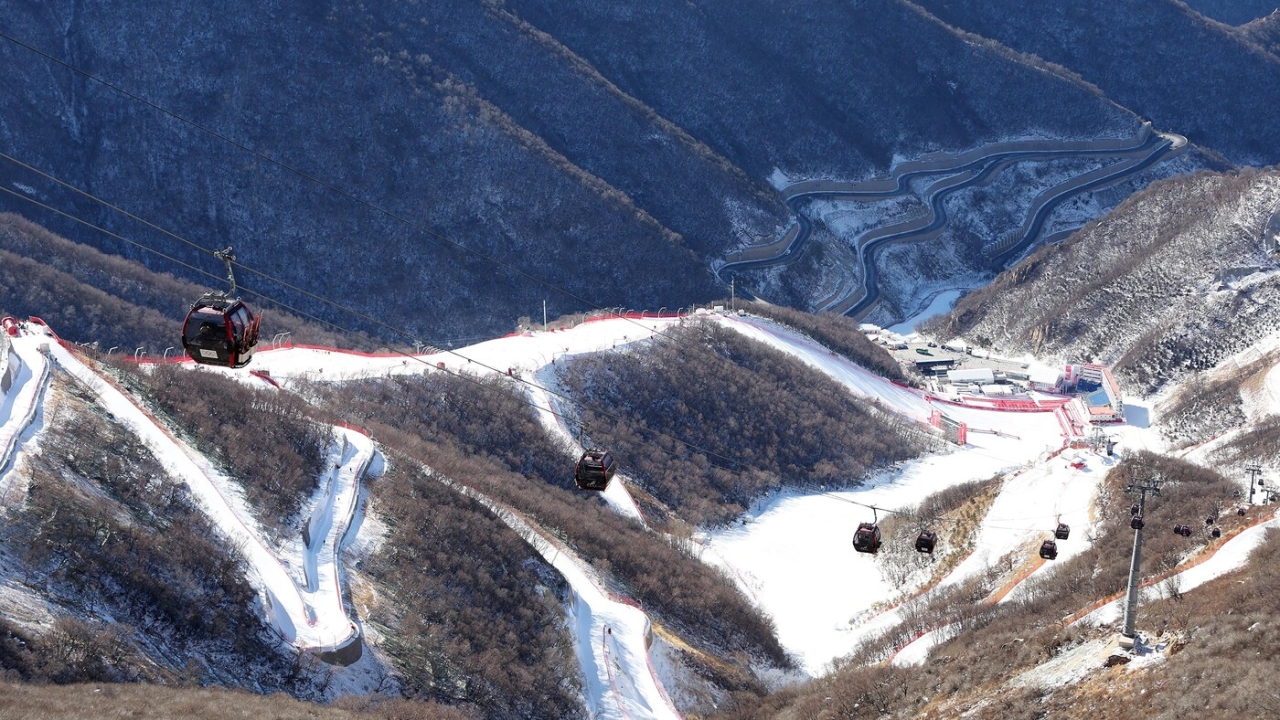 Employment and investment
The number of winter tourists in China grew from 170 million in the 2016/2017 season to 254 million in the 2021/2022 season, according to the China Tourism Academy.
Income from ice and snow tourism exceeded RMB 390 billion in the 2020-2021 snow season. This investment is directly impacting local residents by creating a new and vibrant employment sector.
The promotion and development of winter sports associations at city and district levels help to coordinate operators of venues and club resources, guide the brand building of winter sports organisations, and allow citizens to access winter sports more conveniently.
One in five residents of Chongli, a municipality in the Zhangjiakou region – host to biathlon, ski jumping, cross-country skiing and snowboard and freestyle during the Games – are now employed in the snowsports industry.
As of June 2021, all 12 poverty-stricken counties and districts in Zhangjiakou have been lifted out of poverty, including 939,000 people in 1,970 villages.
In the Beijing region, 23,000 people were trained as winter sports instructors – mainly in skating and ice hockey – in 2019 alone.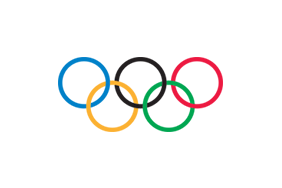 International Olympic Committee
International Olympic Committee
The International Olympic Committee (IOC) is a not-for-profit independent international organisation that is committed to building a better world through sport. It redistributes more than 90 per cent of its income to the wider sporting movement, which means that every day the equivalent of USD 3.4 million goes to help athletes and sports organisations at all levels around the world.
As the leader of the Olympic Movement, the IOC acts as a catalyst for collaboration between all parties of the Olympic family, from the National Olympic Committees (NOCs), the International Sports Federations (IFs), the athletes and the Organising Committees for the Olympic Games (OCOGs) to the Worldwide Olympic Partners, broadcast partners and United Nations (UN) agencies, and shepherds success through a wide range of programmes and projects. On this basis, it ensures the regular celebration of the Olympic Games, supports all affiliated member organisations of the Olympic Movement and strongly encourages, by appropriate means, the promotion of the Olympic values.
More from International Olympic Committee