Published 02-11-22
Submitted by Fifth Third Bancorp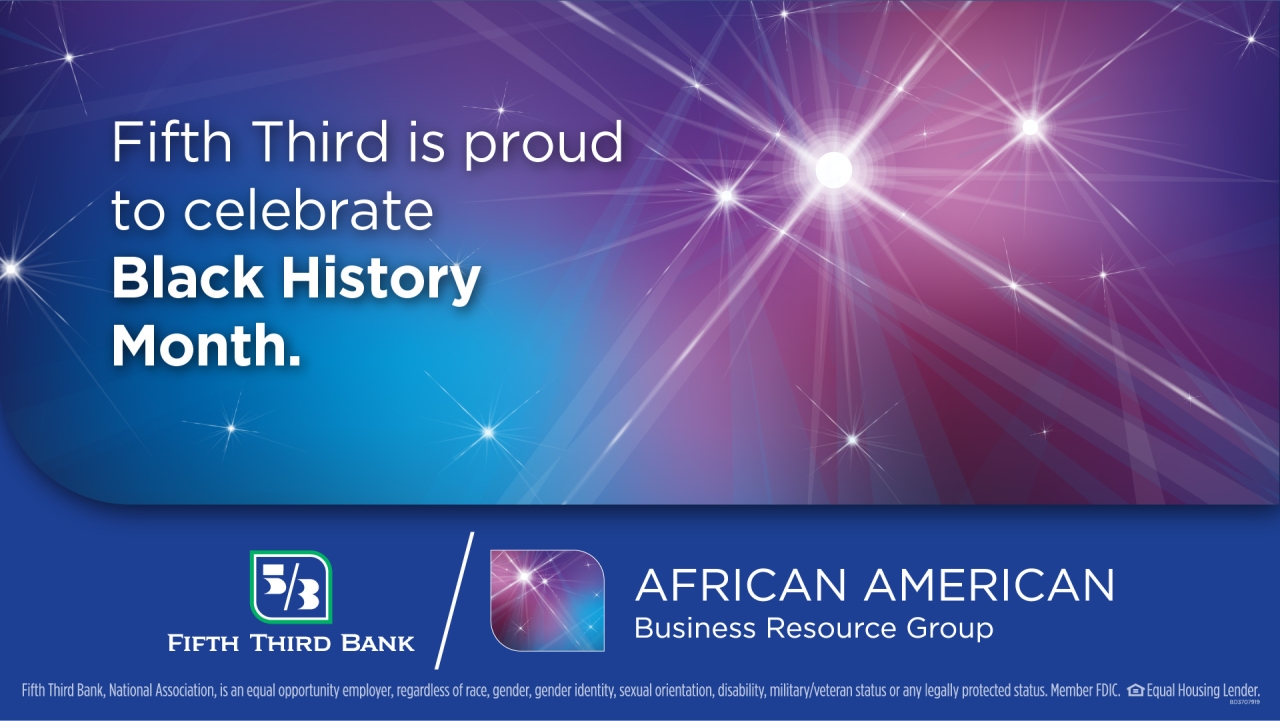 In 2020, Fifth Third Bank announced a $2.8 billion investment to accelerate racial equality, equity and inclusion. Although the plan focuses on creating equitable outcomes for all, it has a specific emphasis on Black Americans, including Fifth Third's employees, customers and communities.
The Bank recognizes Black History Month each February and honors the contributions made by Black Americans through history. In celebration of this year's Black History Month, our regional and Enterprise African American business resource groups have planned several events, activities and virtual engagements that will highlight the rich history of Black culture, achievement and excellence.
These activities include:
The Cincinnati BRG is hosting the annual Black History Month celebration by hosting a virtual event that will highlight famous Black Cincinnatians in the areas of the arts, music and culture. During the celebration, various employees will be highlighted during a special segment titled, "We See You."
Chicago's BRG will host a virtual discussion: "Building Resilience: Visualizing the Pathway to Leadership" that will feature Black female Bank leaders.
Eastern Michigan BRG members will host a virtual documentary film screening and discussion of "Black Art: In the Absence of Light."
Georgia's activities for the month include weekly trivia and historical facts e-mails including information about minority businesses, a Black-hosted podcast that focuses on financial literacy, health and wellness; a book club discussion, a social mixer and a volunteer activity.
Indiana BRG members are working with the Urban League to provide food to people impacted by the pandemic. They will also send out trivia questions to employees throughout the month, host a book club, and a discussion session about diversity and inclusion.
North Carolina's BRG will host a Black History discussion that will feature Black executives from the region. They will also send out weekly e-mails that highlight local and national Black leaders.
The Western Michigan BRG celebrated Black History month by hosting a lunch and learn where they explored the relevance of Dr. Martin Kuther King Jr's famous "I Have A Dream" speech, and a 21 Day Challenge to promote Diversity, Equity, Inclusion & Justice.
The Tennessee members will be attending the Urban League of Middle Tennessee "Equal Opportunity Day Luncheon." They are also hosting Black History Month educational activities with local universities.
The North Florida BRG will sponsor the City of Orlando's Office of Multicultural Affairs' 2022 Black History Month Celebration (flyer attached). As a sponsor of the event, they will participate in several events that explore diversity, equity and inclusion. They will also attend the grand opening of an art exhibit that will feature local African American artists and they will partner with the Orlando African American Chamber of Commerce to co-host a Black History walking tour and networking event.
The Northern Ohio Multicultural BRG is planning a presentation with a speaker from the United Black Fund of Greater Cleveland and a speaker from the Toledo Racial Equity and Inclusion Council to discuss updates from their respective organizations.
To learn more about inclusion and diversity at Fifth Third, please visit the Inclusion & Diversity page on our website, 53.com.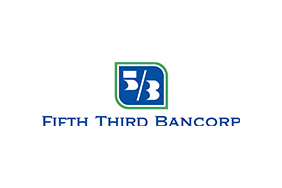 Fifth Third Bancorp
Fifth Third Bancorp
Fifth Third Bancorp is a diversified financial services company headquartered in Cincinnati, Ohio and the indirect parent company of Fifth Third Bank, National Association, a federally chartered institution. As of Dec. 31, 2021, Fifth Third had $211 billion in assets and operated 1,117 full-service banking centers and 2,322 ATMs with Fifth Third branding in Ohio, Kentucky, Indiana, Michigan, Illinois, Florida, Tennessee, West Virginia, Georgia and North Carolina. In total, Fifth Third provides its customers with access to approximately 54,000 fee-free ATMs across the United States. Fifth Third operates four main businesses: Commercial Banking, Branch Banking, Consumer Lending and Wealth & Asset Management. Investor information and press releases can be viewed at www.53.com. Fifth Third's common stock is traded on the Nasdaq® Global Select Market under the symbol "FITB." Fifth Third Bank was established in 1858. Deposit and Credit products are offered by Fifth Third Bank, National Association. Member FDIC.
Fifth Third's Purpose is to improve lives and the well-being of its communities by being the One Bank people most value and trust. The Company believes in doing well by doing good and delivering long-term sustainable value to all its stakeholders. Fifth Third is focused on five environmental, social and governance priorities: keeping the customer at the center, demonstrating its commitment to employees, strengthening its communities, promoting inclusion and diversity, and addressing climate change.
More from Fifth Third Bancorp