Published 02-09-22
Submitted by VMware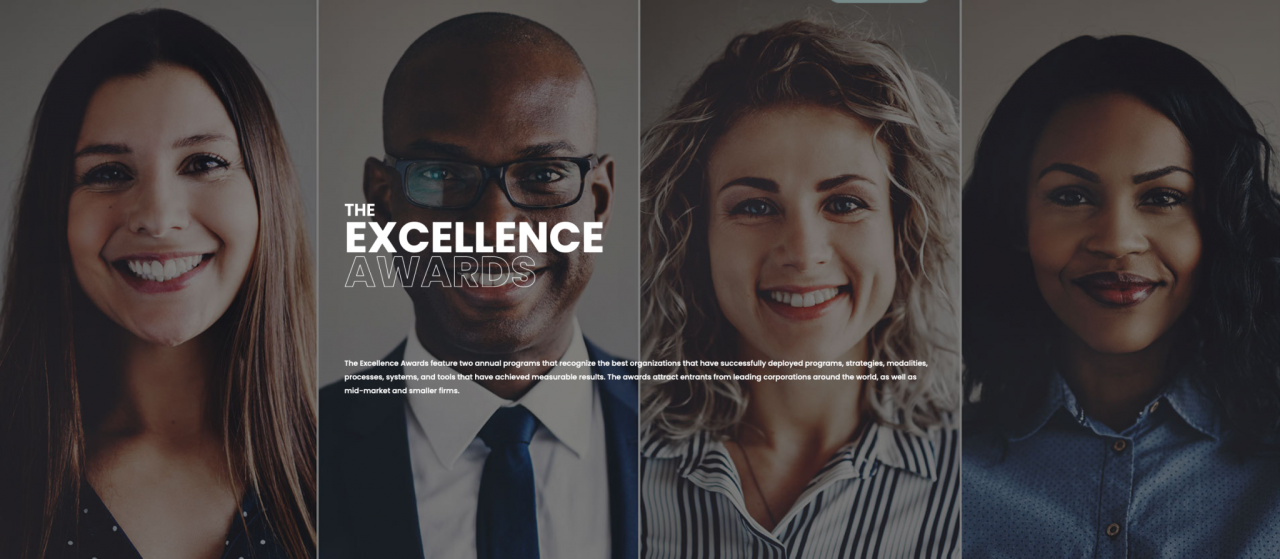 VMware Livefire Virtual Trainer is the proud recipient of three 2021 Brandon Hall Group Excellence Awards! Brandon Hall is a research and analyst firm that twice annually recognizes organizations that implemented stellar advancements in the fields of learning and development and talent management and acquisition. We're proud to announce that VMware Livefire Virtual Trainer brought home the following three awards in the tech category:
Best Advance in AI and Machine Learning, Gold
Best Advance in Emerging Learning Technology, Gold
Best Advance in Augmented and Virtual Reality, Silver
Project Lead Bal Birdy says this win means a lot to the team. "The problem with innovation is that by design it's very organic. There's a lot of risk in innovation, so you don't know whether what you're doing is right. You just don't know until you do it and put it out to people and say 'What do you think?' There's an element of vindication when you win an award like that. You sit there and go, 'My crazy idea, wasn't such a crazy idea.'"
Birdy would like to thank his colleagues Sandie Longoria-Garcia, project manager, and Abhijeet Banerjee, solutions architect for their support in bringing Livefire Virtual Trainer to life.
What is Livefire Virtual Trainer?
The Livefire Virtual Trainer is a brand new way for partners to learn about VMware technology through artificial intelligence. The portal delivers on-demand-like training that makes attendees feel like they are in the classroom with a live instructor.
The VMware Worldwide Readiness and Customer Education Livefire team (WWRACE) used to travel frequently to teach in-person classes to solutions architects. The three- to four-day classroom session provided by Livefire Solutions were dynamic sessions that included whiteboarding, software demos, real-world conversations and presentations.
The virtual trainer project kicked off in 2017, and the team made significant advancements in 2019 when text-to-speech, VR and AI/ML technology improved. It was at this point Birdy and the team realized the virtual trainer could replace live instruction. Need for remote training skyrocketed in 2020, and the virtual trainer was just in time; the team released the first version during that year. In 2021, the virtual trainer completed its second pilot, and learners are now successfully consuming two courses: Virtual Cloud Networking and VMware Cloud Foundation Architectural Design.
Livefire Virtual Trainer is especially valuable because it's a scalable solution. When a VMware team finishes creating a training module, all they have to do it upload their slideshow to the technology, and from there the AI translates it into 19 languages and formats it into a fully formed lesson. This shows great promise because the hope is this automated process will help VMware produce more courses quickly and at a high quality.
Revolutionizing instructional design
The Livefire Virtual Trainer operates off the 90-20-8 rule of instructional design. This means that no lessons are longer than 90 minutes, the pace changes every 20 minutes, and every eight minutes is some sort of engagement activity. The team opted for this model instead of the microlearning trend because 90-20-8 drives more engagement and participation. Videos, are a popular tool in online learning, but they often fall short when on their own because they're not interactive. The Livefire Virtual Trainer allows for all the activities that are part of the in-person classes: a mix of demos, whiteboarding, quizzes and presentations.
There are still a few bumps to flatten (for example, the Korean translation isn't perfect, sometimes ending in hilarious results), but so far the response has been positive. The Livefire team polled learners and 83% of them said the virtual trainer was more engaging from a learning perspective than a video. Plus, 72% agree that the engagement tools, such as the 360 space and interactive quizzes, made sense.
How to initiate innovation liftoff
If you have an amazing idea that you're unsure how to get off the ground, Birdy recommends two key steps. First, determine if there is a business case around your idea. If it doesn't align with a need within the company, you should either table it or modify it. The next step is research. "Google is your friend," Birdy says. Read everything, connect with specialists on community forums and ask for help from experts who can steer you in the right direction.
To make innovation happen, sometimes you just have to take the plunge and see where your crazy idea takes you. You never know, you could just change the technology forever!
VMware Learning's commitment to you
The Livefire Virtual Trainer joins the VMware Solutions Academy as another Brandon Hall Group Excellence winner. While awards look great lined up on a shelf and polished to a high sheen, accolades like these demonstrate VMware's commitment to innovation and to learners all over the world.
Visit VMware Learning and see if there's a course that'll help inspire innovation in you.
Click here to view the original content.

VMware