Published 02-03-22
Submitted by Qualcomm Inc.
As featured in Qualcomm's 2021 Corporate Responsibility Report
What an extraordinary time to step into the role of CEO at Qualcomm! The need for our technologies and products has never been more apparent. Our innovations are transforming industries, improving billions of lives and addressing some of society's biggest challenges. We are enabling a world where everyone and everything can be intelligently connected while promoting sustainable economic growth to help shape a better future for everyone.
This year we continued to face global challenges, including poverty, access to education, digital inclusion, racial and social injustice, the ongoing COVID-19 pandemic and the environmental, social and economic impacts of climate change. That's why it's more important than ever to embrace the tremendous technology opportunity before us and provide innovative solutions to society's biggest challenges.
At Qualcomm, we continue our long history of philanthropic and community involvement when and where it's needed the most.
We're building on our legacy of sustainable innovation and using our technologies to enrich underserved communities and inspire tomorrow's workforce. In 2021, we celebrated 15 years of strategic corporate social impact programs, including Qualcomm ® Wireless Reach™ and our partnership with FIRST®.
Bringing advanced wireless technologies to people and communities who need it most, Wireless Reach has impacted more than 24 million people, with over 132 projects across 49 countries—a testament to how our leading-edge innovations can accelerate sustainable and inclusive development across the globe.
Our long-standing collaboration with FIRST has actively contributed to the development of science, technology, engineering and mathematics (STEM) programs for thousands of young people around the world, engaged hundreds of our employees and brought talent into our workforce pipeline and the ecosystem at large, enabling the students of today become the inventors of tomorrow.
We also pledged to help India—where so many of our fellow employees and friends call home— fight the pandemic through critical hospital infrastructure, medical equipment and supplies.
I am especially proud of our employees for their steadfast dedication, whether working from home or supporting the continuity of our business operations onsite. Our accomplishments are the result of a world-class organization of innovators who are collaborative, resilient and focused on the future. Your health and safety remain our top priority.
We continue to foster diverse, inclusive teams and ensure our programs and policies promote diversity, equity and inclusion. In 2021, we published our Global Inclusion and Diversity Policy and publicly confirmed that worldwide, we provide equitable pay to our employees. We also introduced the Racial Justice Giving Initiative to listen more and involve our employees in our support of organizations driving systemic change in racial justice and equity in the U.S. We are proud to be named on Forbes' Best-In-State Employer and Best Employers for Diversity lists, Human Rights Campaign's Best Places to Work for LGBTQ Equality list and Glassdoor's Best Places to Work list, among others, recognizing that our efforts are having a tangible impact.
At Qualcomm, we believe we can help address the environmental, social and economic impacts of climate change by working together across numerous sectors of society. We set new, ambitious climate goals, including reaching net-zero global greenhouse gas emissions for Scopes 1, 2 and 3 by 2040 and committed to the Science Based Targets initiative's (SBTi) Business Ambition for 1.5°C. With this report, we also mark 15 years of annual corporate responsibility reporting and are proud to be included in the Dow Jones Sustainability North America Index, which is comprised of companies that are leading in ESG performance and disclosure, and to be ranked among Newsweek's list of America's Most Responsible Companies for the third consecutive year.
We have what it takes to continue making the impossible possible—the best and most talented team in the industry, proven technology leadership with a strong heritage in wireless communications and high-performance, efficient computing and a relentless drive to make a positive difference in the world. We will continue to invest in our leading product and technology roadmap to empower people, transform communities and protect the planet for years to come. I am proud to serve as Qualcomm's CEO and excited for the future ahead of us.
Learn more in Qualcomm's 2021 Corporate Responsibility Report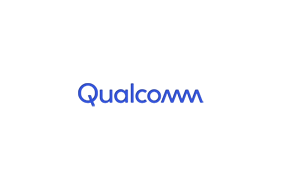 Qualcomm Inc.