Published 01-12-22
Submitted by Fifth Third Bancorp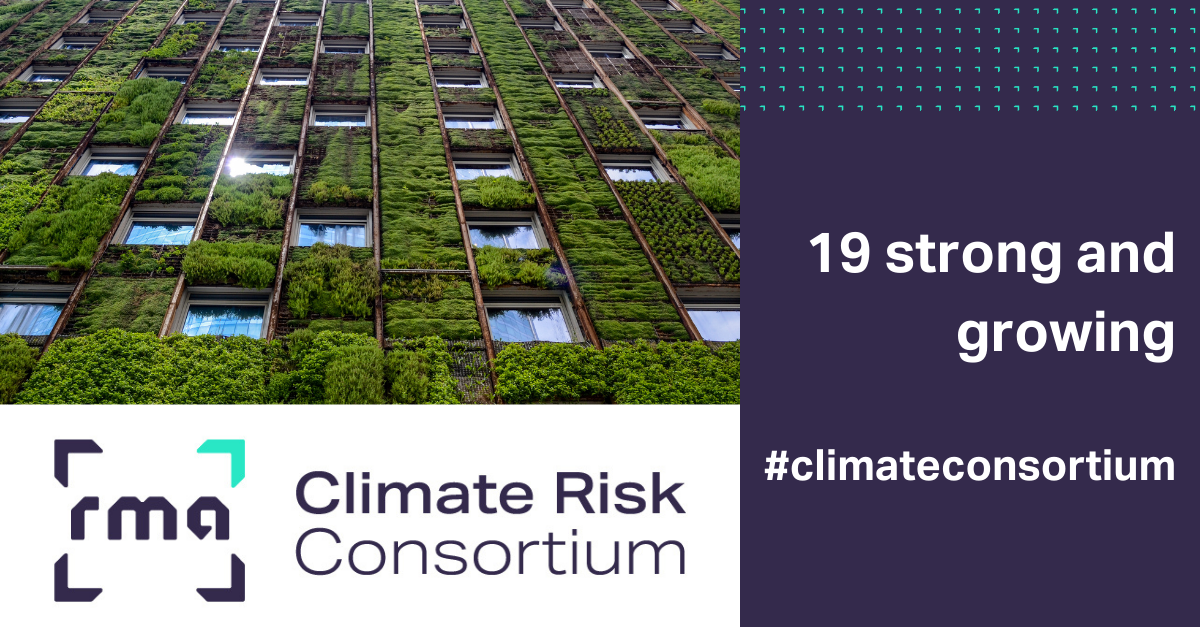 PHILADELPHIA, January 12, 2022 /CSRwire/ - The Risk Management Association (RMA) announced today that 19 leading banks have formed the RMA Climate Risk Consortium ("The Consortium"), which will develop standards for banks to integrate climate risk management throughout their operations, preparing the industry to help economies transition to a low-carbon future.
"For over a century, RMA has focused on bringing the industry together to overcome complex problems and difficult times," RMA President and CEO Nancy Foster said. "With the world facing the existential challenge of climate change, it's more important than ever that banks work together on this issue. With their crucial role in the health of economies and communities, banks will help drive the environmental transition to a greener economy, and the RMA Climate Risk Consortium is leading the charge on this defining issue of our time."   
The Consortium will advance practices for member banks and the broader industry by assessing current efforts and developing consistent taxonomy, frameworks, and standards for climate risk management. Additionally, the Consortium is engaging with regulators and other key policy makers to help inform ongoing policy considerations specific to a changing climate.
The Consortium consists of 19 members to date, including:
Bank of America
Fifth Third Bank
Huntington National Bank
KeyBank
M&T Bank Corp.
MUFG Union Bank
National Bank of Canada
Regions Bank
Royal Bank of Canada
Silicon Valley Bank, and its parent, SVB Financial Group
Truist
U.S. Bank
Wells Fargo
"As a financial institution, it is critical that we manage and mitigate risk related to climate change. This includes physical risks, transition risks—and opportunities—that will impact communities, the markets, consumer preferences, and regulations," said Mary Obasi, Global Climate Risk Executive, Bank of America, and Chair of the Consortium. "In the same way that banks played a key role in providing funding to businesses and communities through the pandemic, financial institutions will continue to be an essential part of—and play a pivotal role in—the transition to a net zero, more sustainable economy."
The RMA Climate Risk Consortium is the latest example of RMA developing leading practices and standards for banks by fostering industrywide cooperation. RMA's Advanced Operational Risk Group facilitates a dialogue with financial services regulatory agencies and shares industry views on advanced operational risk measurement and management, including those aspects of CCAR/DFAST. The Securities Lending Group provides products and services to member institutions involved in agent lending functions. And RMA's Model Validation Consortium provides model validation, peer-sharing, thought leadership, and surveys informing and guiding model risk management practices industrywide.
About Risk Management Association (RMA)
Founded in 1914, the Risk Management Association is a not-for-profit, member-driven professional association whose sole purpose is to advance the use of sound risk management principles in the financial services industry. RMA promotes an enterprise approach to risk management that focuses on credit risk, market risk, and operational risk. Headquartered in Philadelphia, Pennsylvania, RMA has 1,600 institutional members that include banks of all sizes as well as nonbank financial institutions. They are represented in the Association by 26,000 individuals located throughout North America, Europe, Australia, and Asia/Pacific.
Media Contacts
Joe Flattery, joe@kmacconnect.com, 917-474-2689
Kimberly Macleod, kim@kmacconnect.com, 917-587-0069
Lori Nitschke, lnitschke@rmahq.org, 917-318-0246
Frank Devlin, fdevlin@rmahq.org, 215-446-4137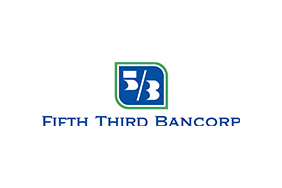 Fifth Third Bancorp
Fifth Third Bancorp
Fifth Third Bancorp is a diversified financial services company headquartered in Cincinnati, Ohio and the indirect parent company of Fifth Third Bank, National Association, a federally chartered institution. As of Dec. 31, 2021, Fifth Third had $211 billion in assets and operated 1,117 full-service banking centers and 2,322 ATMs with Fifth Third branding in Ohio, Kentucky, Indiana, Michigan, Illinois, Florida, Tennessee, West Virginia, Georgia and North Carolina. In total, Fifth Third provides its customers with access to approximately 54,000 fee-free ATMs across the United States. Fifth Third operates four main businesses: Commercial Banking, Branch Banking, Consumer Lending and Wealth & Asset Management. Investor information and press releases can be viewed at www.53.com. Fifth Third's common stock is traded on the Nasdaq® Global Select Market under the symbol "FITB." Fifth Third Bank was established in 1858. Deposit and Credit products are offered by Fifth Third Bank, National Association. Member FDIC.
Fifth Third's Purpose is to improve lives and the well-being of its communities by being the One Bank people most value and trust. The Company believes in doing well by doing good and delivering long-term sustainable value to all its stakeholders. Fifth Third is focused on five environmental, social and governance priorities: keeping the customer at the center, demonstrating its commitment to employees, strengthening its communities, promoting inclusion and diversity, and addressing climate change.
More from Fifth Third Bancorp