Published 01-12-22
Submitted by Kaleidoscope Futures
The late eighties and early nineties were a watershed period for our global society. While neoliberal, free-market disciples continued to push hard for globalisation of tariff-free trade and unrestricted flows of financial capital, the environmental, human rights and social responsibility movements had also grown in strength. In 1987, the UN published a report on the environment and development called Our Common Future, which was also known as the Brundtland Report, since the UN commission was chaired by former prime minister of Norway, Gro Harlem Brundtland.[i]
This landmark publication defined sustainable development for the first time, as "development that meets the needs of the current generation without compromising the ability of future generations to meet their needs". The report became the basis for the 1992 UN World Conference on Environment and Development in Rio de Janeiro. This global meeting, nicknamed the Rio Earth Summit, became the largest gathering of political leaders ever held, then or since, with 172 countries participating and 109 heads of state attending.
The outcome was Agenda 21, including various conventions and action plans on issues ranging from climate change and deforestation to ozone depletion and desertification. It set out the world's major challenges for the 21st century and ways to begin tackling them. Although the Rio Earth Summit was a political meeting, business was not unaffected. They prepared a seminal book called Changing Course and set up the Business Council for Sustainable Development.[ii] The International Chamber of Commerce also launched its Business Charter for Sustainable Development.
Despite these actions by business, in the wake of the Summit, it became clear that companies struggled to apply the political definition of sustainable development. A breakthrough came when John Elkington reframed the concept as a balanced 'triple bottom line' of people, planet and profit.[iii] The basic idea was that, in additional to the traditional financial bottom line, business needed to start measuring and reporting on their social and environmental performance. In addition, the financial focus needed to be broadened to wider economic performance.
In his book Cannibals with Forks, Elkington uses a metaphor to explain the triple-bottom line. The title was inspired by the Polish poet, Stanislaw Lec, who asked: "Is it progress if a cannibal uses a fork?" Elkington in turn asks, would it be progress if companies who "devour competing corporations" and if industries who "carve up and digest other industries" use the three-pronged fork of sustainability, i.e. if they embrace the triple bottom line of economic prosperity, environmental quality and social justice? When I interviewed him about the concept for the book that I wrote for Cambridge University called The Top 50 Sustainability Books, he said that the triple-bottom line "was for corporate leaders like popping a pill where you suddenly saw the world slightly differently."[iv]
This simple conception of corporate sustainability, often depicted as a Venn diagram three interlinking circles, fell on fertile ground and flourished. It reached maturity when, in 1999, it became the basic framework for assessing sustainable business in the Global Reporting Initiative's Sustainability Reporting Guidelines and the Dow Jones Sustainability Indexes. Research by KPMG shows that sustainability reporting using the triple bottom line is now practiced by 96 percent percent of the Fortune 250 global companies and by 80 percent of the largest 100 companies across 52 countries. In addition, the Dow Jones Sustainability Indexes now annually assess and rates around 2,500 companies based on the triple bottom line.
For Elkington, however, the shift to triple bottom line value was not likely to be the tame transition that is implied by the emergence of sustainability reporting standards and indexes. He went on to say in our interview, "I think key parts of our economies and societies are on a doomed path really and I think that's unavoidable. We're heading into a period of creative destruction on a scale that really we haven't seen for a very long time … So I expect that, from 2020 onwards, the paradigm that we all live in will fracture, and this new one that's been emerging for quite some time will pop through."
In 2019, after 25 years of the triple bottom line, Elkington issued a "management concept recall," citing its faulty design and failed application.[v] Writing for Harvard Business Review, he reflected, "If an industrial product like a car fails the manufacturer pulls it back, tests it and, if necessary, re-equips it. Management concepts, by contrast, operate in poorly regulated environments where failures are often brushed under boardroom or faculty carpets. Yet poor management systems can jeopardise lives in the air, at sea, on roads or in hospitals. They can also put entire businesses and sectors at risk."
Elkington's main reason for recalling the triple bottom line (TBL) was that it had not lived up to its original intention: "TBL's stated goal from the outset was system change — pushing toward the transformation of capitalism. It was never supposed to be just an accounting system. It was originally intended as a genetic code, a triple helix of change for tomorrow's capitalism, with a focus was on breakthrough change, disruption, asymmetric growth (with unsustainable sectors actively sidelined), and the scaling of next-generation market solutions."
[i] World Commission on Environment and Development. (1987). Our common future. Oxford: Oxford University Press.
[ii] Schmidheiny, S. & BCSD. (1992). Changing course: a global business perspective on development and the environment. Boston, MA: The MIT Press.
[iii] Elkington, J. (1998). Cannibals with forks : the triple bottom line of 21st century business. Stony Creek, CT :New Society Publishers.
[iv] Visser, W. & University of Cambridge Institute for Sustainability Leadership. (2009). The top 50 sustainability books. Sheffield: Greenleaf Publishing.
[v] Elkington, J. (2018). 25 Years Ago I Coined the Phrase "Triple Bottom Line." Here's Why It's Time to Rethink It. Harvard Business Review (online edition), June 25.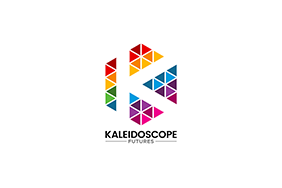 Kaleidoscope Futures
Kaleidoscope Futures
Kaleidoscope Futures is a think-tank, education and media company founded in Cambridge, UK, and focused on promoting a better and brighter future. Our aim is to help organizations and individuals to strengthen the breakthrough movement for thriving, to regenerate nature, society and economy.
More from Kaleidoscope Futures