Published 01-11-22
Submitted by MENTOR
BOSTON, January 11, 2022 /CSRwire/ - MENTOR, the unifying champion for the mentoring movement, has released a new, free resource for mentors: Becoming a Becoming a Better Mentor: Strategies to be There for Young People.
The guide — written by leading scholars in the field — benefits any adult looking for actionable ways to support a young person. Full of real-world advice that is relevant to our current context, it provides mentors with tangible strategies to "be there" for young people — from understanding effective online communication and working in groups, to practicing cultural humility and providing emotional support and empathy.
Mike Garringer, MENTOR's Director of Research and Evaluation, notes that this resource helps fill a gap in the practice tools available to the mentoring movement. "We have spent a lot of time and energy over the past few decades producing guidance for mentoring professionals and the practitioners who develop and lead all types of mentoring programs. But most youth will not get their mentoring through a formal program, but instead through teachers, faith leaders, coaches, and myriad other adults who they come into contact with. We wanted to create a resource that speaks to mentoring where it happens and builds up the skills and abilities of all mentors, based on what research and practice wisdom suggests are critical aspects of the mentor role." 
Becoming a Better Mentor is developed with key the ideals that mentors can and should:
Bring empathy and fun to their relationships with youth.
Create opportunities for young people by working with and expanding a youth's web of support. 
Honor youth voices and build their critical consciousness.
Strive for cultural humility and respect.
Avoid engaging in behaviors, such as shaming or giving unsolicited advice, that hurt the relationship and make youth resistant to positive change. 
Engage in activities that are youth-centric and do no harm.
The resource is free and offers mentors multiple ways to engage: a full written guide, 12 infographic tips, as well as animated videos for each topic. For those who prefer listening to content, each one of the written sections will soon have an accompanying audio file. Mentors and potential mentors can choose the method most aligned to their styles and preferences.
To learn more about the resource, attend an upcoming webinar on Friday, January 14 at 1:00 p.m. EST hosted by MENTOR's Director of Research and Evaluation Mike Garringer and author and MENTOR Advisor Elizabeth Santiago. Register here for the webinar.
To access the Becoming a Better Mentor resources, go to mentoring.org/bettermentor.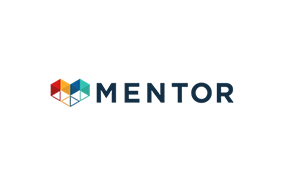 MENTOR
MENTOR
MENTOR is the unifying champion for expanding the quality and quantity of mentoring relationships across the United States. 30 years ago, MENTOR was created to expand  opportunities for young people by building a youth mentoring field and movement. The result: a more than 10-fold increase in young people in structured mentoring relationships. Today, MENTOR is the expert voice representing a movement that meets young people everywhere they are – from schools, to workplaces, and beyond. MENTOR operates in collaboration with 25 local Affiliates across the country. For more information, visit mentoring.org.
More from MENTOR