Published 01-10-22
Submitted by MasterCard Center for Inclusive Growth
Rangga Septiana is a 30-year-old factory owner in rural Indonesia. His factory processes cotton used to create countless medical supplies.
When Rangga saw his business growth plateau, he knew it was time to take his business online to reach more customers. But like many entrepreneurs, he struggled to find the right guidance, tools and resources to take his business to the next level.
Learn how Mastercard Academy 2.0 is working to empower 100,000 Indonesians, like Rangaa, with the skills they need to succeed in the digital economy: https://bit.ly/3JNCwcx
Check out more content from the Mastercard Center for Inclusive Growth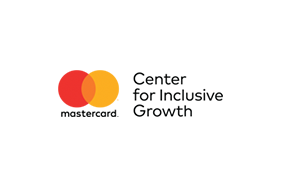 MasterCard Center for Inclusive Growth
MasterCard Center for Inclusive Growth
The Mastercard Center for Inclusive Growth focuses on promoting equitable and sustainable economic growth and financial inclusion around the world. As an independent Mastercard subsidiary, it combines data, expertise and technology with philanthropic investments to empower a community of thinkers, leaders and innovators on the frontlines of inclusive growth. Follow us on Twitter @CNTR4growth and subscribe to receive our latest insights.
More from MasterCard Center for Inclusive Growth