Published 12-14-21
Submitted by Fifth Third Bancorp
More than 16,000 employees participated in Fifth Third Bank's annual United Way employee giving campaign. Over $5 million was pledged to help United Way and its partner organizations improve the lives of families and individuals throughout the communities in which the bank serves.
Lars Anderson, Fifth Third vice chairman for strategic growth initiatives and executive sponsor of the Bank's 2021 United Way campaign, said he is proud of Fifth Third's continued support. "The hardships of the past two years have increased the need for services from agencies like United Way," he said. "Our employees' personal commitment is a demonstration that we value the importance of supporting those in need."
To increase awareness and participation in the 2021 campaign, employees hosted online silent auctions, a company-wide virtual step challenge, a carnival that featured food, games and prizes in the Bank's headquarters city of Cincinnati, community service events, and a variety of friendly competitive challenges.
Stefanie Steward-Young, Fifth Third's chief corporate social responsibility officer, said the generosity of the Bank's employees and its relationship with United Way help create long-lasting positive impact. "When individuals and families have access to needed resources, it improves lives and builds stronger communities."
United Way continues to receive urgent requests for essentials like food, financial assistance and housing through its 211 helpline and 211.org webpage. Through 2020, United Way fielded more than 25 million requests for assistance through 211. 
Chris Preston, United Way Worldwide's Vice President of Corporate Relations, said the financial gifts of employees at companies like Fifth Third help the organization drive a positive impact. "The need is even greater this year in the wake of the coronavirus pandemic," he said. "United Way builds strong, equitable communities where everyone can thrive. We envision a world where everyone can achieve their potential through a good education, a job that sustains their family, and healthy lives.  Join us and Live United."
Fifth Third is part of United Way's Global Corporate Leadership Program, which consists of nearly 100 corporate partners that together raised over $900 million for United Way around the globe and provided support to local United Way chapters. To learn more about United Way Worldwide, visit www.unitedway.org. To learn more about Fifth Third, visit: www.53.com.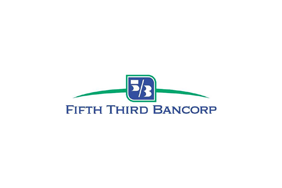 Fifth Third Bancorp