Published 12-14-21
Submitted by International WELL Building Institute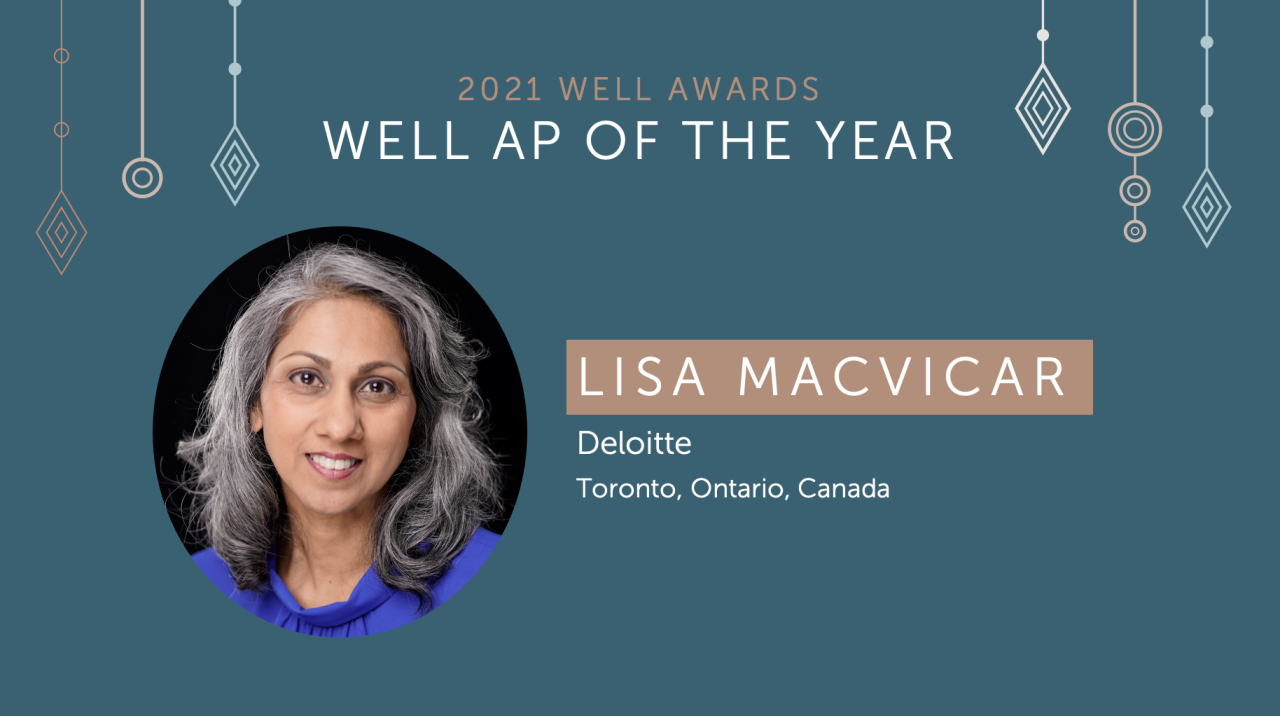 'Tis the season for celebration. And, for a remarkable year with milestone achievements. At IWBI, we celebrate with our community to recognize all they've done through our annual Celebration of Leaders. Individuals and organizations from around the globe are leading the charge to revolutionize the impact our buildings, organizations and communities have on health, equity and quality of life.
We recognize our 2021 class of WELL Portfolios, WELL Faculty, WELL Advisors and WELL Accredited Professionals (WELL APs) for the enormous contributions to our shared work. Our 2021 award winners have influenced WELL's progress through action, feedback and proactive support. This is also an opportunity to recognize the IWBI Task Force on COVID-19 and Other Respiratory Infections for coming together to inform new strategies and WELL Building Standard applications relative to the pandemic.
"Every one of our award recipients has been at the forefront of a movement that is putting people-first places at the heart of our response to the pandemic and beyond," said IWBI President and CEO Rachel Hodgdon. "Thanks to their continuous advocacy, deep engagement with their own communities and their passionate leadership for health and well-being everywhere, the WELL community has become a powerful force making better buildings, more vibrant communities and stronger organizations a fundamental part of our future. We extend our congratulations and gratitude to all."
The 2021 WELL AP of the Year: This award is given to a WELL AP for the unmatched role the honoree plays in advancing WELL around the globe.
Lisa MacVicar, Deloitte Canada
Lisa's passionate and unflagging commitment to WELL across Deloitte elevated the meaning of health, well-being and equity to organizational scale–helping to shape the future of human and social capital management.
Drumroll, please…
The 2021 Chairman's Award: This award honors an organization that best represents a model for market transformation in building a roadmap to improved health and enhanced well-being through people-first places.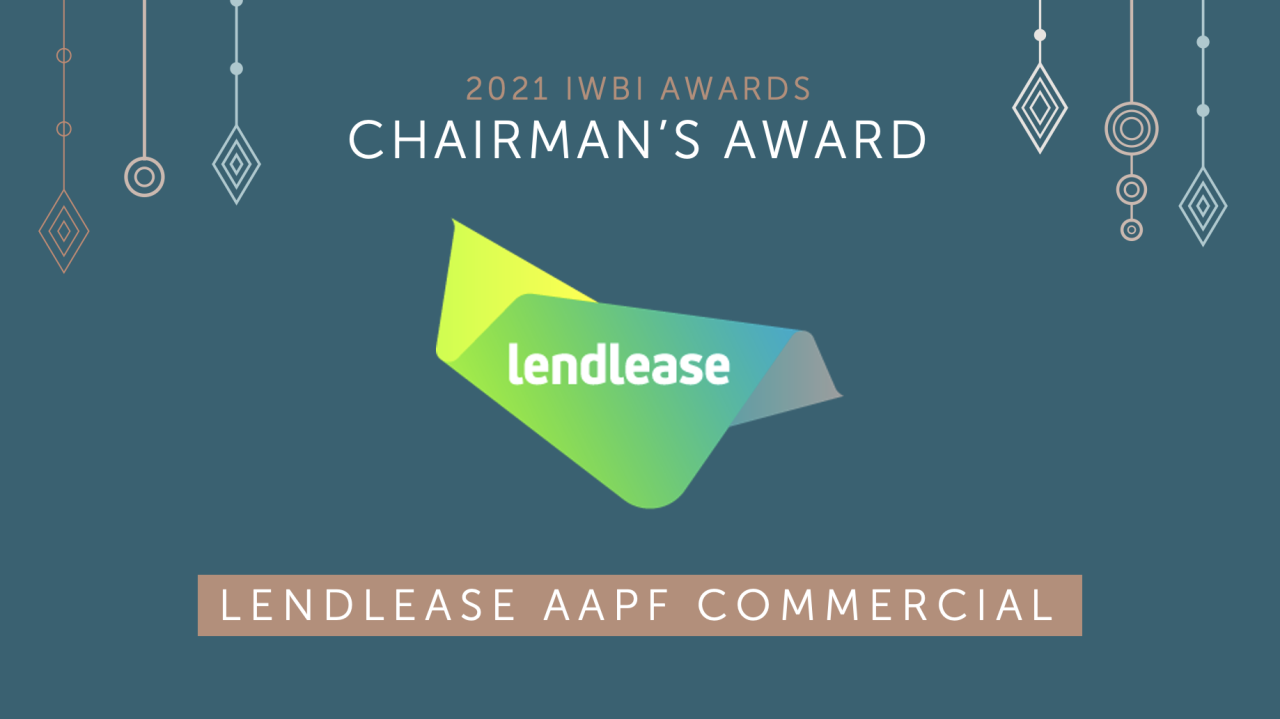 Lendlease Australian Prime Property Fund (APPF) Commercial
Touching nearly 60,000 people, Lendlease is impacting the health and well-being of its employees and customers with WELL. One of the earliest WELL champions, it achieved the WELL Health-Safety Rating across 15 properties, and earned WELL Certification across six of those properties.
The 2021 WELL Portfolio awards
Our class of WELL Portfolio members are working with WELL strategies not just in one building but across a significant footprint–encompassing their portfolio of real estate.
The following Portfolio members are recognized for signature engagement in WELL:
People+Planet Award: Gmp Property SOCIMI - Office
Innovation Award: CBRE Dutch Office Fund
Market Transformation Award: JLL—APAC, North America and EMEA
Expanding Health Impact Award: Uber, Talent Hubs—North America and EMEA
Leadership in Mental Health Award: The Fifth Square Property (Beijing)
WELL Health-Safety Rating Award: Investa
We are proud to acknowledge additional organizations that are scaling health:
Beijing Winter Olympic Village Talent, Public Housing Portfolio
BNP Paribas North America Offices
Cadillac Fairview
Castellum Commercial Office Properties in Stockholm, Gothenburg, and Malmö, Sweden
CBUS Property – Owned and Managed Commercial Office
Centene Corporate Headquarters
Charter Hall Prime Office Fund, Charter Hall Office Trust, Charter Hall Workplaces
Clayco Enterprise Offices
CR Land – Commercial Core & Run Accelerator – South China Portfolio
Cromwell– Managed Offices – Netherlands
Cushman & Wakefield Global Tier 1 Offices
Embassy REIT
Gemdale Xi'an Xi Feng Residential Projects
Herman Miller Group – Corporate Headquarters, Offices and Showrooms
Kilroy Realty Corporation Full Service Gross Portfolio
Laguna
Lendlease International Towers Sydney Trust and Lendlease One International Towers Sydney Trust
Link Logistics
Milliken – Floor Covering Division
NEO
Orrville, Southeast Local & Rittman, Ohio school districts
Renault (Ruh-NO) – Commercial Office – Technocentre Portfolio
SL Green – Core Owned and Managed New York, NY
T-Mobile – Corporate Owned Locations
Tingho Holding – Self-managed Real Estate Investment
Yuexiu
The 2021 WELL community award winners are:
WELL APs
For dedication to educating others and advocating for buildings, organizations and communities that support global health impacts the lives of countless people, paving the way for a healthier future for all.
Ana Lucia Granda
Anke Koch
Anna Obraztsova
Cara Kennedy
Charalampos Giannikopoulos
Chompunuch Sangkanchanavanich
Chris Patterson
Corrine Chen
Curtis Chan
Daniel Hojniak
David Shu
Deborah Davidson
Elaine Fang
Emily Tan
Eva Chen
Hajime Hongo
Hannah Scott
Heather Riley
Hidekazu Sawada
Jaiko Celka
Jerzy Wojcik
Laura Contesenne
Lauren Wallace
Lili Pan
Marine Calmettes
Masahiro Yamazaki
Matthieu Kieken
Merlyn Mathew
Muge Karasahin
Nobuaki Koyama
Patrick Staunton
Peter Buurman
Robyn Hyslop
Ruvini Silva
Ryosuke Kinoshita
Samuel Revie
Stella Chen
Tiexin Chen
Tim Beuker
Tracy Backus
Wiam Samir
Xiner Ma
Yashuhiro Imai
Yure Suarez
WELL Faculty
For a passion for WELL, and desire to use it as a vehicle to enhance the human experience and change lives for the better.
Adriana Olaya Cotrino
Alessandro Bisagni
Alexander Spilger
Bahar Armaghani
Bieito Silva
Carlie Bullock-Jones
Christhina Candido
Christine Bruckner
Daniele Guglielmino
Dionisio Franca
Gala Fombella
Hayley Koerbin
Huimin LV
Jennifer Berthelot-Jelovic
Jennifer Taranto
Jie Wang
Joseph Marfi
Kavita Kumari
Ken Fong
Loreta Brazukas
Mohammad Abbasi
Naree Phinyawatana
Olga Turner
Shelly Thompson
Stan Ho
Sue Clark
Susana Saiz
Tasneem Bakri
Virginie Scaglia
Wenjie Chen
Yi Chun Huang
Ying Zhang
Yuchuan (Allan) Liu
WELL Advisors
Alicia Silva Villanueva
Anjanette Green
Deanne Brandstetter
Hans Wetterlund
Ina Rothmann
Jeff Hochberg
Lisa Hinde
Lucy Hart
Marija Gulobovich
Marta Fernandez
Matthew Howard
Mei-Yee Man Oram
Robert Soler
Sandra Dedesko
Stefano Schiavon
Viken Koukounian
WELL Faculty and WELL APs—a community of more than 20,000 people across 113 countries whose professional credential denotes expertise in WELL—have worked hand in hand with companies and clients who have adopted IWBI's WELL programs.
2021 is the first year IWBI recognized organizational-level adoption of the WELL Portfolio program–leveraging a scalable approach to WELL–through their efforts to scale health and well-being strategies. This year also marked the introduction of the Chairman's Award, recognizing market transformation. IWBI's WELL programs, including WELL Certification, the WELL Health-Safety Rating and WELL Portfolio, now collectively span over 3 billion square feet across nearly 100 countries.
Cheers to 2022!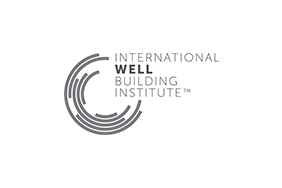 International WELL Building Institute
International WELL Building Institute
The International WELL Building Institute™ (IWBI™) is a public benefit corporation whose mission is to improve human health and well-being through the built environment. IWBI administers the WELL Building Standard™ (WELL) – a performance-based system for measuring, certifying, and monitoring features of buildings that impact the health and well-being of the people who live, work, and learn in them. IWBI was established pursuant to a Clinton Global Initiative commitment to improve the way people live by developing spaces that enhance occupant health and quality of life by sharing the WELL Building Standard globally. www.wellcertified.com
More from International WELL Building Institute