Published 12-08-21
Submitted by The PNC Financial Services Group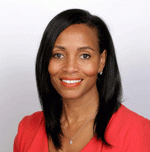 PITTSBURGH, December 8, 2021 /CSRwire/ - PNC Bank today announced that Gina Coleman will lead the bank's diversity and inclusion efforts as Chief Diversity Officer, effective Jan. 1, 2022. She succeeds Marsha Jones, who has successfully led PNC's Diversity and Inclusion efforts for the past decade, and who is retiring.
As Chief Diversity Officer, Coleman will help to develop strategies and programs that allow PNC to build and sustain a talented, diverse workforce, and further a culture of inclusion at PNC. She will also co-chair the PNC Corporate Diversity Council with William S. Demchak, PNC chairman, president and chief executive officer, to focus on embedding inclusion into every aspect of the organization.
"PNC has long embraced diversity and inclusion as core values, and we are excited to have Gina in this role to be a partner in developing strategies that allow us to recruit, retain and advance diverse talent at PNC," said Demchak. "Gina will also help to ensure that PNC continues our commitment to growing an increasingly diverse customer base by supporting business initiatives geared toward understanding the unique financial needs of our customers and the communities where our employees live and work."
Coleman has previously held roles within PNC, most recently as the Client and Community Relations director in the regional president's office for the Detroit market. In that role, she was responsible for managing PNC's local PNC Foundation giving, corporate initiatives; marketing, client relations, and community outreach. She also has held roles within PNC's Workplace Banking, Community Development Banking and Wealth Management. Coleman rejoined PNC in Aug. 2021 after serving as chief sales officer for MassMutual Great Lakes, where she led the new advisor sales teams, including a female financial services group, recruiting, strategic sales, and partnerships.
In 2018, Coleman was recognized as a PNC Performance Award winner, the highest employee recognition honor. Within PNC, Coleman is widely respected for her commitment to leading financial education efforts, building market and community partnerships, and driving engagement in PNC's market-level diversity and inclusion initiatives. This includes serving as a PNC-Certified Women's Business Advocate and a founding member of PNC's Women Connect Employee Business Resource Group.
"It is a privilege to lead PNC's diversity and inclusion efforts, particularly at this important moment in time," said Coleman. "I do not take this responsibility lightly and understand that I am fortunate to be building on the foundation laid by Marsha Jones. She has led PNC through an inspiring D&I journey from inception of this role to present day. My vision is to move PNC's efforts forward, with clear objectives and increased transparency that assess the impact of our D&I strategy on our colleagues, customers, community members, and shareholders. I am excited about the journey ahead."
"As a long-time D&I champion and change-agent, Gina is the right person to receive this leadership baton from Marsha," said Richard Bynum, PNC chief corporate responsibility officer. "Gina is committed to bringing her passion for people, her personal, entrepreneurial and business experience, and 'drive for impact' to this transformational role."
Coleman currently serves as board chair for Junior Achievement of Southeastern Michigan, and a board member with Beyond Basics, Detroit Public Schools Foundation, and Inforum Michigan. She is a member of the Greater Wayne County Chapter, The Links, Inc. Coleman graduated from Montclair State University in 1991 and is a graduate of Leadership Detroit Class of XXXVI.
PNC Bank, National Association, is a member of The PNC Financial Services Group, Inc. (NYSE: PNC). PNC is one of the largest diversified financial services institutions in the United States, organized around its customers and communities for strong relationships and local delivery of retail and business banking including a full range of lending products; specialized services for corporations and government entities, including corporate banking, real estate finance and asset-based lending; wealth management and asset management. For information about PNC, visit www.pnc.com.

CONTACT:
Kristen Pillitteri
(412) 762-4550
media.relations@pnc.com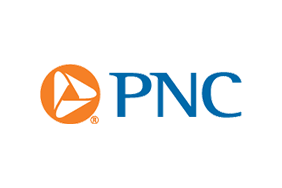 The PNC Financial Services Group
The PNC Financial Services Group
As a Main Street bank, we are committed to delivering on each of our strategic priorities while looking out for the best interests of all of our stakeholders, including our customers, communities, employees and shareholders. Our focus on operating with integrity drives us to help our customers achieve their goals while also strengthening our communities, reducing our environmental impact and empowering our employees to grow.
Email us to sign up for our CSR Newsletter
More from The PNC Financial Services Group