Published 11-11-21
Submitted by International WELL Building Institute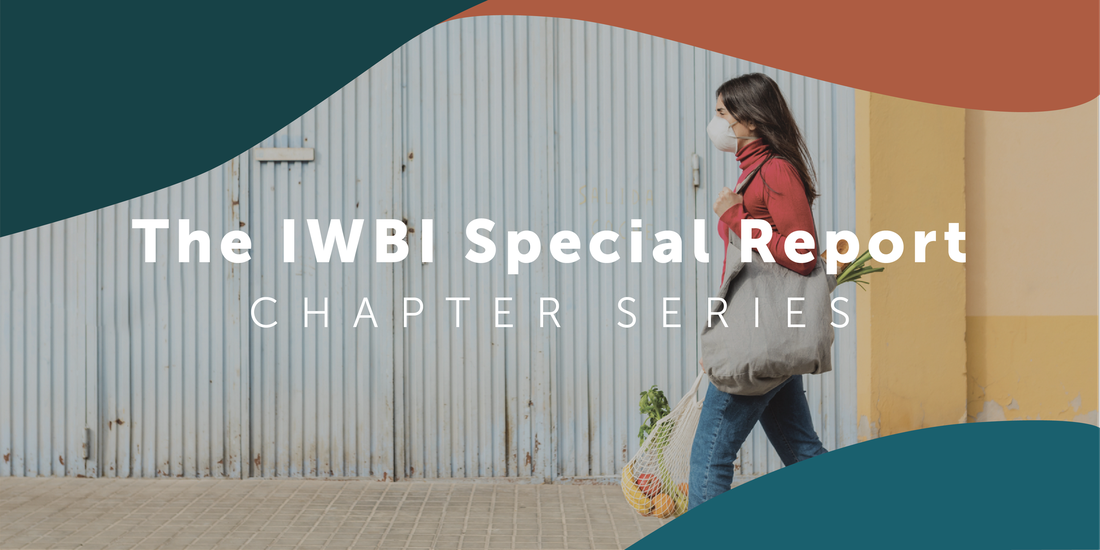 The IWBI Special Report Chapter Series: "Architects and Designers are Becoming Agents of Public Health (Again)"
In September 2021, IWBI released an in-depth report that lays out research approaches and specific operational strategies as the world continues to respond to the COVID-19 pandemic and prepares for acute health threats into the future. Prevention and Preparedness, Resilience and Recovery: An IWBI Special Report integrates proven strategies from the WELL Building Standard (WELL) and actionable insights garnered from IWBI staff and nearly 600 members of the Task Force on COVID-19 and Other Respiratory Infections.
Over the next few months, we will repost a chapter from the report every week to help highlight specific themes and insights. The IWBI Special Report Chapter Series continues with "Architects and Designers are Becoming Agents of Public Health (Again)," authored by IWBI's Jaclyn Whitaker, AIA, WELL Faculty, LEED AP BD+C, Senior Vice President, Commercial.
Excerpt republished from: Prevention and Preparedness, Resilience and Recovery: An IWBI Special Report
In the late 1800s, as tuberculosis was ravaging communities across the world—killing one in every seven people in the United States and Europe—doctors found an unexpected ally in the fight against the disease: architects. Medical professionals noticed that the health of TB patients was intimately connected to the environments that they were in. So, architects began designing sanatoriums with lots of light; clean, well-circulating air; and ready access to nature. In these spaces, people began to heal.
These buildings were so effective at keeping people well—even those who didn't have the disease—that many of these key features were adopted beyond sanatoriums. Some scholars have argued that designing buildings to help fight TB helped shape modern architecture itself.
Now, as a new disease upends life as we know it, people are rediscovering that buildings can play a vital role in keeping us well. This awakening and new appreciation offer a unique opportunity for architects and designers to be seen, once again, for what they are: agents of public health.
As Rick Cook, founding partner of COOKFOX, recently maintained: "As architects, health and well-being have always been fundamental principles of our work. As we look to a post-pandemic world…it is our responsibility to ensure that our response to the current crisis creates lasting change and creates health equity and justice in the built environment."
For architects and designers, embracing their roles as agents of public health is a smart business move. In the wake of the pandemic, demand for new building projects will likely shift to projects designed with a laser focus on keeping people safer and healthier. But keeping public health at the center of architecture and design work is also simply the right thing to do. It is an opportunity not only to help communities weather the pandemic, but also to meaningfully improve the lives of people across the world.
Excerpt: Well-Being at the Core
Let's be clear: we are not going to be able to design our way out of COVID-19. There will be no building design that guarantees protection from the virus. And even if there were, buildings designed with a focus solely on disease prevention would likely need to be sparsely populated, with dividers everywhere and a lack of communal spaces. In other words, they would not be the type of spaces where humans could thrive.
Architects and designers can make simple changes to help reduce the spread of disease. We know, for instance, that improved air quality reduces the spread of diseases like COVID-19—and meaningfully improves people's general health and performance. Michael Murphy, CEO of MASS Design Group, observed: "I have started to see buildings really as breathing machines, as lungs themselves… If we acknowledge and accept the fact that buildings are basically allowing us to breathe freely, then it really becomes a question of rights, that we have the basic human right to breathe." Architects and designers can design buildings to breathe better through tools like operable windows and more effective ventilation systems…
Excerpt: Designing Resilience
…Architects and designers can also design for greater resilience by focusing on flexibility. Design teams can plan from the outset how rooms can be repurposed in various emergency scenarios, or how furniture can be rearranged to encourage people to stay apart when the risk of spreading disease is high. Adaptive design can help us create spaces that change with us and the world around us, attending to our needs to be close and social and as well as be distanced and have privacy.
The pandemic has proven that if we are going to set out to design buildings for human health, we must design them to help keep people healthier not just during normal times, but during times of crisis, too.
Excerpt: Sharing the Power of People-First Places
In order to get the chance to help build places that promote our health, not compromise it, architects and designers will need to spread the message that the places and spaces where we spend our lives can be one of the first lines of defense in helping keep us safer in times of pandemic and beyond.
To help spread this message, architects and designers need to strengthen their knowledge about the latest research supporting the many ways buildings can enhance health and communicate this knowledge more vigorously to others. Arming the profession with the latest research and evidence will better position architects and designers to make the case for putting people's health at the center of decisions about design and operations…
Conclusion
During the Italian Renaissance, architects began to be viewed not just as skilled laborers, but humanists—artists charged with designing the spaces for human beings to thrive. That vision of the profession has sometimes been forgotten in the centuries that followed. But in this trying moment, architects and designers are taking up that call once again.
As Dr. Christine Bruckner, Architect and Director at M Moser Associates, said, "As crisis response accelerates the evolution of our built environment, it is up to each one of us to harness the opportunity embedded in widespread global disruption and steer the new paradigm toward well-being, community and planetary stewardship."
Architects and designers have always had a unique power to imagine the world as it could and should be and then bring that world into being. With the health of so many across the world at risk, now is the time to use that power to help usher in hope for a better future.
Read the full section here.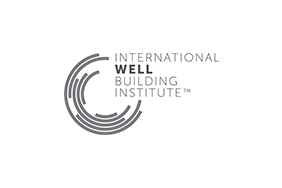 International WELL Building Institute
International WELL Building Institute
The International WELL Building Institute™ (IWBI™) is a public benefit corporation whose mission is to improve human health and well-being through the built environment. IWBI administers the WELL Building Standard™ (WELL) – a performance-based system for measuring, certifying, and monitoring features of buildings that impact the health and well-being of the people who live, work, and learn in them. IWBI was established pursuant to a Clinton Global Initiative commitment to improve the way people live by developing spaces that enhance occupant health and quality of life by sharing the WELL Building Standard globally. www.wellcertified.com
More from International WELL Building Institute