Published 10-21-21
Submitted by Ray C. Anderson Foundation
Drawdown Georgia celebrates its one year anniversary, and the Ray C. Anderson Center at Georgia Tech's Scheller College of Business kicks off the Drawdown Georgia Business Compact with 16 inaugural members.
Drawdown Georgia is officially one year old today, and we're celebrating with the launch of the Drawdown Georgia Business Compact, hosted at the Ray C. Anderson Center for Sustainable Business at the Georgia Tech Scheller College of Business.
The compact kicks off today with 16 inaugural members during a panel presentation entitled, "Climate Action and Business Leadership in Georgia," hosted by Dean Maryam Alavi of the Scheller College. Featured panelests are from Goodr, Better Earth, Google and Norfolk Southern. Register here to join the celebration at 2:00 p.m. Eastern today.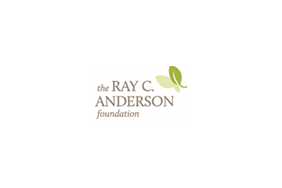 Ray C. Anderson Foundation
Ray C. Anderson Foundation
The Ray C. Anderson Foundation was created in honor of the late Ray C. Anderson (1934-2011), founder of Interface, Inc. During his time at Interface, Ray championed the notion of businesses doing well by doing good. It's these noble qualities of advancing knowledge and innovation around environmental stewardship and sustainability that recognized Ray as a pioneer in industrial ecology.
The purpose of the Foundation is to perpetuate these shared values and continue the legacy that Ray left behind. Through research and funding, the Foundation aims to help create a better world for future generations—tomorrow's child. Join us as the story of the Foundation continues to unfold.
More from Ray C. Anderson Foundation