Published 10-18-21
Submitted by Qualcomm Inc.
October 18, 2021 /CSRwire/ - MTM Tecnologia has expanded access to its free mobile app, now named One Blood, for Android and iOS devices to facilitate safe blood donations throughout Brazil. Started as a temporary measure for safe blood donation sites during the COVID-19 pandemic, MTM Tecnologia's application is now available across the country for all interested blood donation centers. The app, which was developed with the backing and support of Qualcomm through its Qualcomm® Wireless Reach™ Initiative, began in support of the Green & Yellow Blood Project/Sangue Verde e Amarelo, an initiative by a group of Brazilian organizations to encourage safe donations during the global health crisis.
Due to the app's success to make blood donation safe and easy to navigate for both donors and donation sites, partners recently launched a more robust version that MTM Tecnologia expects will become the preferred choice for donations centers across Brazil. Through the use of the app, blood donors can request an appointment to donate, find contact information, directions to facilities, and instructions on who is eligible for donation. Blood centers can easily register, list volume of blood types, and send messages to donors when stock is low to encourage donation.
"Qualcomm through its Wireless Reach initiative is proud to support MTM Tecnolgia and this important app, which can facilitate safe blood donation during a time of disproportionate need" says Luiz Tonisi, vice president, QUALCOMM Serviços de Telecomunicações Ltda. and president, Qualcomm Latin America "This initiative is an example of how mobile technology can play a critical role in health care, while lowering the health risks to donors and healthcare workers."
"The app to promote safe blood donation in stadiums during the COVID-19 pandemic was such a success that the partners responsible for the project decided to turn it into an ongoing solution as part of a larger project to help promoting blood donation.", said Gustavo Perez, CEO of MTM. "We are very happy to partner once again with Wireless Reach in this project."
Donors and donation sites across Brazil will have a more seamless blood donation experience due to the functionality of the app. During its first year, the app is projected to grow to 300,000 users.
Southeastern Brazil has an average of 144,356 monthly blood donors (approximately half of the donors per month in Brazil as a whole), and it is expected that at least 20% of these donation appointments will be scheduled through the app. The first version of the app used during the Green and Yellow project has been downloaded 40,000 times during five, two-day-events, supporting 11 blood donation centers. With over 2,731 bags of blood collected, 10,924 patients have been impacted.
Qualcomm, through its Wireless Reach initiative, and MTM Tecnologia each contributed resources and technical expertise to support the Green & Yellow Blood Project. Wireless Reach provided funding for the development of the mobile app, launch of the website, and activation of the 0800 service that provided free data connectivity for users during the Green and Yellow project. MTM Tecnologia provided the development platform used in the implementation of the mobile app and supported the app and website development.
To download the app, visit the Apple App Store or Google Play and search for Um So Sangue. Learn more at http://umsosangue.com.br/ .
MTM Tecnologia
MTM is a software company located in Brazil specialized in providing state-of-the-art software development platforms used by organizations in more than 13 countries to implement and operate mobile and web apps. mobileCare, a special division o MTM specialized in health care provides solutions that are used by hundreds of hospitals and clinics around the world directly impacting the lives of millions of patients and health care workers.
About Qualcomm
Qualcomm is the world's leading wireless technology innovator and the driving force behind the development, launch, and expansion of 5G.  When we connected the phone to the internet, the mobile revolution was born.  Today, our foundational technologies enable the mobile ecosystem and are found in every 3G, 4G and 5G smartphone.  We bring the benefits of mobile to new industries, including automotive, the internet of things, and computing, and are leading the way to a world where everything and everyone can communicate and interact seamlessly.
Qualcomm Incorporated includes our licensing business, QTL, and the vast majority of our patent portfolio. Qualcomm Technologies, Inc., a subsidiary of Qualcomm Incorporated, operates, along with its subsidiaries, substantially all of our engineering, research and development functions, and substantially all of our products and services businesses, including our QCT semiconductor business.
Qualcomm® Wireless Reach™ Initiative
Wireless Reach invests in sustainable programs that demonstrate innovative uses of wireless technology to strengthen economic and social development globally. Our programs foster entrepreneurship, aid in public safety, enhance the delivery of health care, enrich teaching and learning, and improve environmental sustainability. Since 2006,
Wireless Reach has benefitted more than 20 million people.
Qualcomm and Wireless Reach are trademarks or registered trademarks of Qualcomm Incorporated.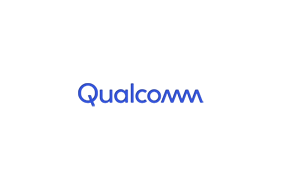 Qualcomm Inc.