Published 10-15-21
Submitted by Qualcomm Inc.
SEOUL, South Korea, October 15, 2021 /CSRwire/ - Qualcomm Incorporated through its Qualcomm® Wireless Reach™ initiative, together with the Smart City Association and LUCIS Co., delivered 400 emergency call devices for vulnerable populations to the Gangnam Support Center for Family with Disability. Gangnam Support Center for Family with Disability is distributing an emergency device embedded with a Qualcomm Technologies, Inc's solution for the safety of the disabled in the local community. With the push of a button, the emergency is reported immediately to the police, registered guardians, or local CCTV centers to support and ensure the user's safety.
This emergency call device is supported by Qualcomm Wireless Reach, which has been involved in the Smart City Safety Net Program since early 2021. The Smart City Safety Net Program is a holistic government emergency response for vulnerable citizens to connect them with local governments, police, fire departments, and emergency services. The protection system developed by LUCIS Co, is designed to deliver Global Positioning System (GPS) information to registered guardians of the socially vulnerable and local CCTV control centers in an emergency, and to quickly respond to emergency situations by using location information and CCTV information.
Qualcomm Korea YH, Gangnam Support Center for Family with Disability, Smart City Association, Seoul Parents Society For The Disabled Association, Inc., and LUCIS Co, participated in the device delivery ceremony.
Julie Welch, Vice President, Government Affairs Asia Pacific, Qualcomm Incorporated said, "Mobile technology plays a pivotal role in creating safe communities," adding, "We are very proud that Qualcomm Wireless Reach is collaborating to maintain the quality of life and well-being treasured by citizens across South Korea."
Sook-hyun Hwang, Chair  of Gangnam Support Center for Family with Disability said, "I thank the interest parties (supporters) so that we can provide the emergency call devices to the families with disabilities, and hope it will help for them to live in a safe and happy life in the smart IT environment."
About Qualcomm 
Qualcomm is the world's leading wireless technology innovator and the driving force behind the development, launch, and expansion of 5G. When we connected the phone to the internet, the mobile revolution was born. Today, our foundational technologies enable the mobile ecosystem and are found in every 3G, 4G and 5G smartphone. We bring the benefits of mobile to new industries, including automotive, the internet of things, and computing, and are leading the way to a world where everything and everyone can communicate and interact seamlessly.
Qualcomm Incorporated includes our licensing business, QTL, and the vast majority of our patent portfolio. Qualcomm Technologies, Inc., a subsidiary of Qualcomm Incorporated, operates, along with its subsidiaries, substantially all of our engineering, research and development functions, and substantially all of our products and services businesses, including our QCT semiconductor business.
Qualcomm® Wireless Reach™ Initiative
Wireless Reach invests in sustainable programs that demonstrate innovative uses of wireless technology to strengthen economic and social development globally. Our programs foster entrepreneurship, aid in public safety, enhance the delivery of health care, enrich teaching and learning, and improve environmental sustainability. Since 2006, Wireless Reach has benefitted more than 20 million people.
Qualcomm and Wireless Reach are trademarks or registered trademarks of Qualcomm Incorporated.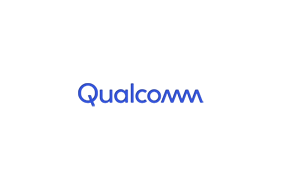 Qualcomm Inc.