Published 10-14-21
Submitted by Qualcomm Inc.
Qualcomm is committed to a future where students from all cultural and socioeconomic backgrounds and geographic locations have the opportunity to learn about Science, Technology, Engineering, and Mathematics (STEM) and be captivated by the boundless possibilities it offers, both as a passion and as a career path.
Through collaborations with educational institutions, nonprofits, and beyond, Qualcomm® Thinkabit Lab™ provides students who live in various types of communities with highly engaging, handson learning experiences to inspire the next generation of inventors.
Interested in opening students' minds to the world of invention, exploration, and STEM careers? Read on to learn more about the Thinkabit Lab program and ways that your organization can get involved.
THINKABIT LAB FOCUS AREAS
Our projects give students a taste of what it is like to be an inventor and the excitement that can come from the process of invention and exploration. Projects include:
Signature Experience: Students discover careers available at tech companies, engage in hands-on engineering activities, and collaborate to create an Internet of Things (IoT) inspired invention.
Tech for Good: Students learn to use Bluetooth technology and take inspiration from Qualcomm® Wireless Reach™ initiatives to invent a solution to a real-world problem.
Wearable Tech: Students explore their strengths, interests and values while learning to code LED lights and Servo motors and apply these skills to create an automated wearable.
AgTech for Good: Students in agricultural communities utilize IoTbased technology to develop innovative solutions to local problems.
Learn more about the Qualcomm® Thinkabit Lab™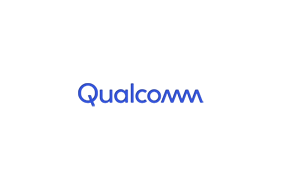 Qualcomm Inc.