Published 10-06-21
Submitted by Reuters Events Sustainable Business
October 6, 2021 /CSRwire/ - Carbon-intensive sectors have no option but to drastically reduce their greenhouse gas emissions to reach zero. Failing that, global temperatures will rise beyond 2°C with dramatic consequences for the planet and humanity.

Seven industrial sectors – concrete, steel, aluminium, chemicals, aviation, shipping and trucking – make up 30% of global emissions today. They cannot achieve the transition to net-zero alone. They need the mobilisation and support of the full value chain, their suppliers, their customers, financial institutions and governments.

Ahead of COP26, the Mission Possible Partnership [MPP] will be demonstrating that industry is ready. Ready for the clean transformation opening up new business opportunities. Industry leaders mobilized by MPP will release the first industry-backed blueprints for sector transition and commit to tangible actions catalysing climate action.

Join Reuters Events on Thursday, October 14 at 10am EST / 3pm BST / 4pm CST for our free online webinar with:
Scott Kirby, CEO, United Airlines
José Maria Larocca, Board Member, Trafigura
Aditya Mittal, CEO, ArcelorMittal
Faustine Delasalle, Co-Executive Director, Mission Possible Partnership
Moderated by: Axel Threlfall, Editor at Large, Reuters

We will be covering:
Sector transition strategies: Developing a blueprint of what it will take in terms of technology, investment, divestment, demand, price variations, and policy mechanisms
Financing flows: Unlocking investment in low/zero-carbon solutions through the collective mobilization of industry, demand, finance, and policy players
Solutions scale-up: Going from innovation to demonstration to rapid technology deployment at scale
Action: Aligning CO2 emissions targets and actions
Can't join? Sign up anyway to receive the full post-webinar recordings

Through radical collaboration we will unlock investment to build the pillars of a Net Zero economy and mitigate climate disaster. It is time to go from targets to action.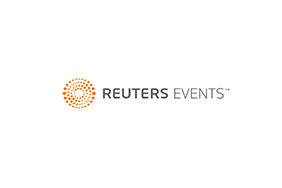 Reuters Events Sustainable Business
Reuters Events Sustainable Business
Reuters Events Sustainable Business has a mission to help businesses around the globe do the right thing by their customers and the world. We believe this is not only how to guarantee a future for all, but makes good business sense. We serve CSR, compliance, risk and governance communities with topical and insightful business intelligence and meeting places.

We provide business intelligence to more than 3,000 multinational companies every year. Our customers are also NGOs, think-tanks, academia, governments and consultancies. We publish the leading responsible business magazine, website, and research reports. Our conferences are widely recognised as the best in the field.
More from Reuters Events Sustainable Business