Published 09-28-21
Submitted by Qualcomm Inc.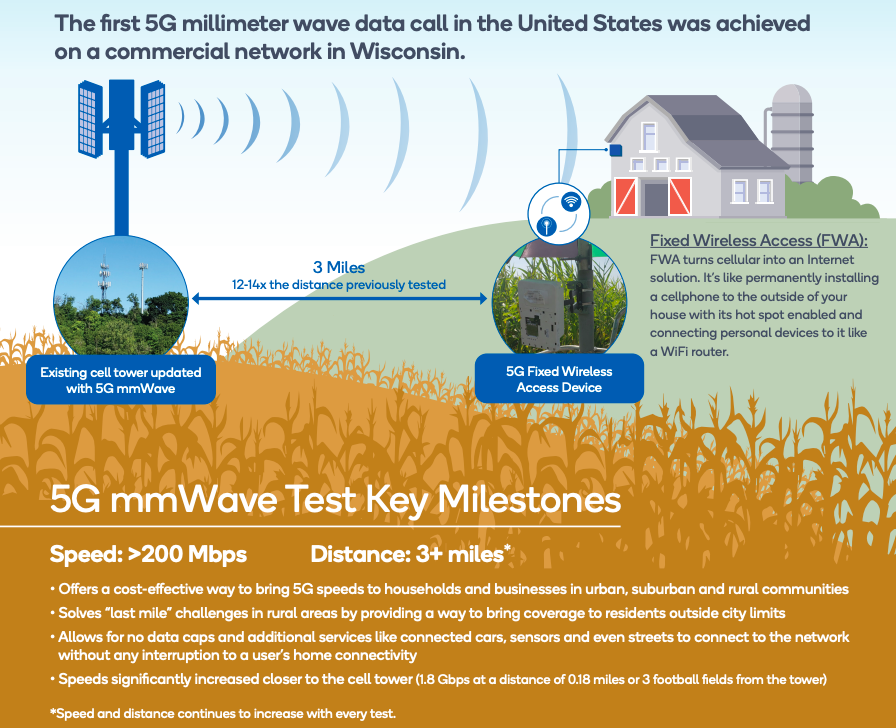 The first extended-range 5G NR millimeter wave (mmWave) data call in the United States was achieved on a commercial network in Janesville, Wisconsin, over a distance of more than 3 miles with speeds of greater than 200 megabits per second (Mbps). 
The distance redefines the perception of 5G mmWave spectrum as an urban — or highdensity-only deployment technology. In addition, 200 Mbps is enough speed for high-data-intensive requirements like streaming 4K video to multiple devices. It's also enough data to connect remotely to a doctor, stream a lesson plan and for simpler things like surfing the web and checking email. This cost-effective solution will help to close the connectivity divide and ensure that access extends to everyone regardless of their location or economic status. It also builds resiliency into the ecosystem and can connect those most impacted by COVID-19.
Harnessing the 5G network will unlock unprecedented capacity and speed
This breakthrough gives communications service providers a cost-effective way to expand their coverage and deliver fiber-like Internet speeds wirelessly over mmWave. 5G FWA can address some of the "last mile" challenges in rural areas just outside the city limits to residents that were previously not covered. The current 4G FWA does not offer the same capacity and speed needed for today's data intensive use. 5G will not only help close the connectivity gap for those who don't have access, but it will also provide a new connectivity option for residents living within the coverage areas.
Smart Agriculture: With 5G Fixed Wireless Access (FWA), farmers can connect to their crops and livestock with real-time data processing capabilities. 5G speeds and capacity will help farmers improve production yields and so much more.
Telehealth: Access to telemedicine and telehealth via a reliable broadband like 5G FWA is vital to safely manage health from home, especially for high-risk populations like the elderly who can't risk leaving the house.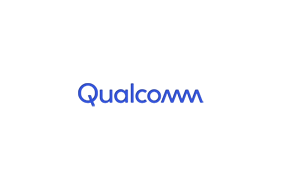 Qualcomm Inc.