Published 09-29-21
Submitted by VMware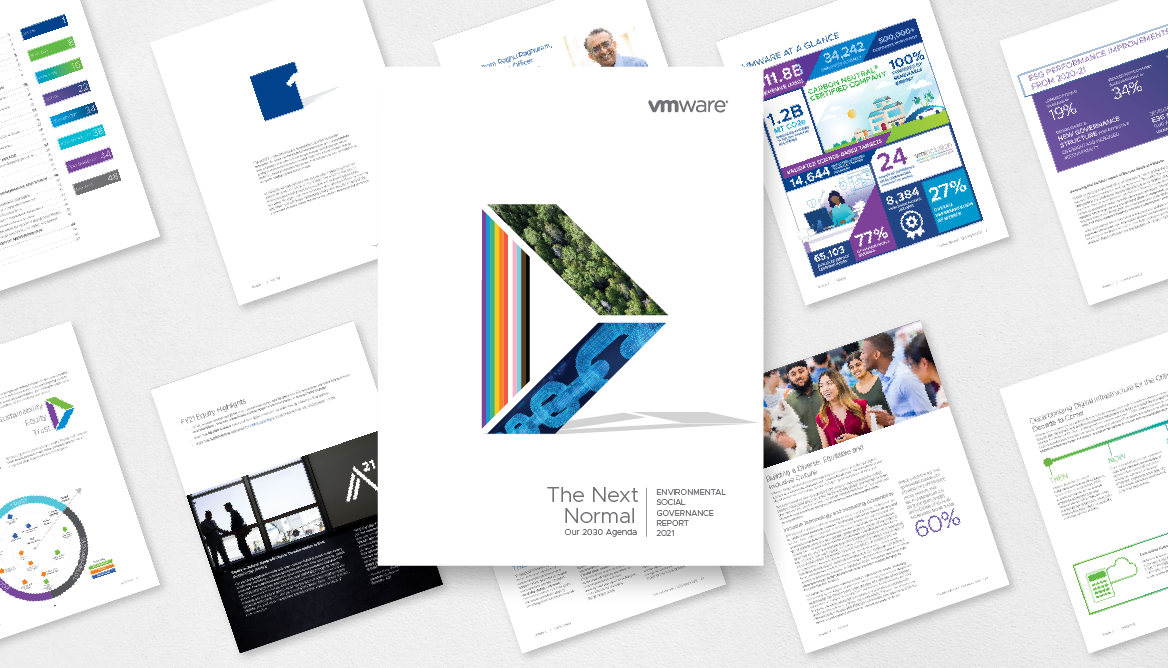 September 29, 2021 /CSRwire/ - VMware's 2021 Environmental, Social and Governance (ESG) Report highlights the company's ESG performance over the past fiscal year and showcases its 2030 Agenda – a decade-long ESG commitment to foster a more sustainable, equitable, and secure world. VMware has a long history of leveraging data to improve its decision making and capacity for innovation and has shared its ESG performance annually since VMware's inaugural report in 2015 (formerly known as the Global Impact Report).

VMware is committed to embedding ESG into everything the company does – throughout its technology strategy, business model, and culture. The company is applying the same strategic focus to ESG that it has used to launch its most innovative products and services and fueled by its EPIC2 culture to make sure progress is meaningful and transparent.

Baking ESG outcomes directly into the company's operations, products and solutions is The Next Normal. VMware is doing this because it sees ESG as a value driver.  The Next Normal reflects both VMware's responsibility and opportunity to support customers and partners in achieving their own ESG goals through the company's technology solutions.

While less than a year into the company's 2030 Agenda, VMware is starting to see results, and some highlights over the past fiscal year include:
Reducing its greenhouse gas (GHG) emissions by 19%.
Maintaining its commitment to 100% renewable energy.
Supporting 14,122 nonprofits globally.
Engaging 26,251 employees in charitable activities.
Establishing a new governance structure at VMware for effective oversight and increased accountability of ESG.
Launching the VMware Responsible Sourcing Program for the company's suppliers, recognizing that its global purchasing power is significant.
This year's report showcases inspiring customer stories such as Fujitsu, Moderna, WVV, and Zoom, who have used VMware's digital foundation and digital workspace solutions to help empower their distributed workforces while prioritizing employees' health and safety as part of The Next Normal in 2021.

Enabling its customers and partners is a cornerstone of how VMware amplifies its impact and demonstrates transparent progress towards its 2030 goals. The company also aligns its performance data to leading ESG frameworks, including the Global Reporting Initiative (GRI), Sustainable Accounting Standards Board (SASB), Task Force on Climate-Related Financial Disclosures (TCFD), and the Principles of the United Nations Global Compact (UNGC). VMware mapped the United Nations Sustainable Development Goals (UNSDGs) to its 2030 outcomes of Sustainability, Equity and Trust.

Read VMware's 2021 ESG Report and learn more about Environmental, Social and Governance at VMware.

VMware